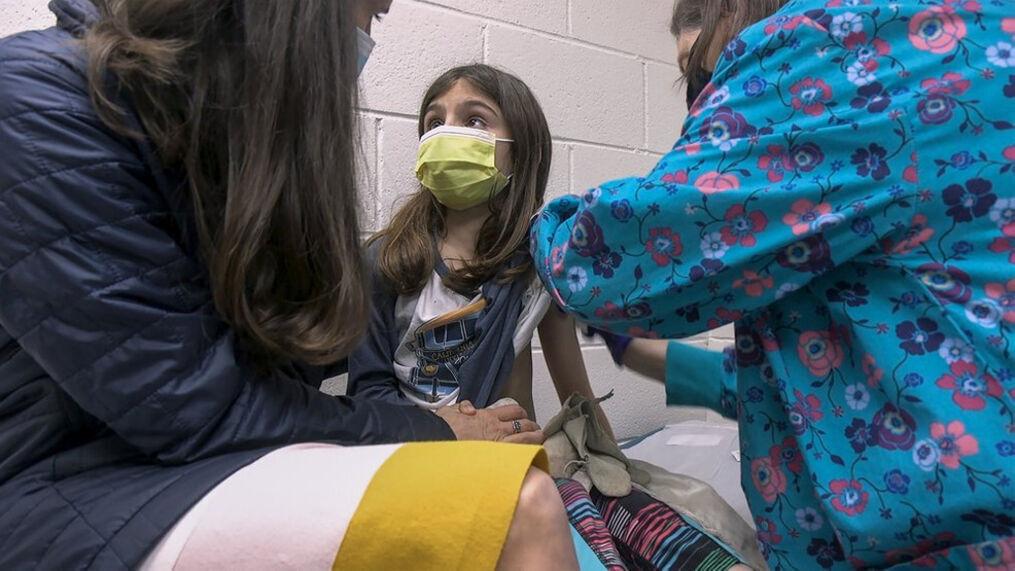 According to the KIDS COUNT Data Book produced by the Annie E. Casey Foundation, Arkansas reported that 43,000 children were without health insurance in 2019 compared to 34,000 in 2018. That equates to a 26% increase in uninsured children, although overall only 6% of Arkansas children are without health insurance.
Some reasons for the dramatic spike in the uninsured include complications surrounding Arkansas' work requirement to receive Medicaid expansion insurance and hesitancy among immigrant families to sign up for publicly-assisted health insurance due to the Trump administration's efforts to alter immigration policy.
The annual report covers statistics in 50 states using household data. It noted that many states in the South and West rank toward the bottom in the Data Book and warned that when additional data from the pandemic is analyzed, conditions could become more dire.
"The annual KIDS COUNT data and rankings represent the most recent information available but do not capture the impact of the past year [2020]," the report states in an executive summary.
The report noted that nationally in 2020, according to preliminary data, more than one in eight adults with children in the household (13%) lacked health insurance. This figure was 23% for Latinos, 18% for those of two or more races or another race and 15% for Black households.
In 2019, Arkansas had bottom 10 rankings in six of the 16 well-being indicators, which cover the areas of economic well-being, education, health, and family and community. Still, Arkansas' overall ranking in 2019 improved to No. 39 compared to last year's ranking of No. 40 overall.
In addition to the declining health insurance rate among children, Arkansas has seen an increase in the percentage of low-birthweight babies and in the child and teen death rate over the past decade.
"The COVID-19 pandemic is the most extraordinary crisis to hit families in decades," said Lisa Hamilton, president and CEO of the Annie E. Casey Foundation. "Deliberate policy decisions can help them recover, and we're already seeing the beginnings of that. Policymakers should use this moment to repair the damage the pandemic has caused — and to address long-standing inequities it has exacerbated."
The profile has Arkansas Advocates for Children and Families troubled. Although Arkansas improved from 40th to 39th in overall ranking, executive director Rich Huddleston was especially concerned by the number of children lacking health insurance and living in poverty.
"A deeper dive into the data in the report does paint a picture that, we think, threatens to undermine future progress and improving outcomes for for Arkansas children," Huddleston said.
The state ranks 34th in economic well-being. Although the state's poverty numbers improved from 28% in 2010 to 22% in 2019, Huddleston said the numbers still need work.
"More than 151,000 Arkansas children, that's about 22% of Arkansas kids, somewhere between one out of every four and one out of every five kids continued to live in poverty, placing us near the bottom in the country," Huddleston said.
Despite Arkansas having relatively good unemployment numbers in the years before COVID-19, Huddleston said that in itself isn't enough to reduce child poverty. He said child poverty in Arkansas disproportionately impacts children of color, and the pandemic has likely only worsened these numbers.
"Children who live in poverty, especially those who live in poverty for extended periods of time, face more obstacles to success than the children who don't and kids whose needs are met," Huddleston said.
He believes congress needs to make the temporary expansion in child tax credit permanent, and state legislators need to create a state-earned income tax credit for low-income families.
"We know that that type of economic insecurity only makes it harder for children and families to reach their true potential," Huddleston said.
Education also fell from 31st to 35th in Arkansas. Huddleston thinks the K-12 system needs school discipline reform. He said we also need quality early childhood education, and to find ways to maintain the improvements and outcomes in later grades.
"We have to do better in terms of trying to create or attract better paying jobs, and one way to do that, of course, is through education," Huddleston said.
However there were some improvements made in areas like children living in homes with a high housing cost burden, and less teens not in school and not working.
"Because we've had a relatively low unemployment rate, while we didn't really moved the needle on child poverty, we did see some improvements in some of our rankings," Huddleston said.
###[ad_2]
Originally Appeared Here