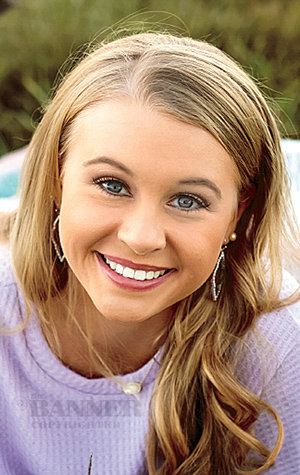 TENNESSEE (May 17): On Monday, May 17, the Tennessee Highway Safety Bureau (THSO) joined AAA – The Auto Club Group to award Ashlyn Drewry the Reduce TN Crashes Fellowship Award. Ms. Drewry will receive $ 3,000 for her college education to work with THSO's Reduce TN Crashes program to improve driver safety in her local community.
"We are delighted to announce Ashlyn Drewry as the winner of the Reduce TN Crashes Fellowship Award," said Buddy Lewis, Director of THSO. "Eleven high school students from Tennessee applied for this scholarship. Ms. Drewry's application was chosen because it better demonstrated her leadership qualities, driver safety skills, school involvement and volunteering. "
Mrs. Drewry is a 2021 graduate of McKenzie High School (MHS) and will attend Martin University in Tennessee. She was appointed to receive the scholarship by Mrs. Sheila Ridley, MHS school counselor. Mrs. Drewry was an active member of the Carroll County Teen Health Council and Youth Leadership. She was the president of the Student Council and twice a national qualifier for the MHS Beta Club.
"AAA is delighted to reward Ms. Drewry for being so passionate about raising awareness for the safety of teen drivers," said Public Affairs Director Stephanie Milani of AAA – The Auto Club Group. "We are honored to sponsor this scholarship and recognize it for having gone further by demonstrating its commitment to its community and empowering peers to make safe decisions."
Ms. Drewry attended two summer camps at the Tennessee Teen Institute (TTI) where she participated in various Reduce TN Crashes activities, including events hosted by ThinkFast Interactive, Tennessee Operation Lifesaver, Tennessee Trucking Foundation, and more. He used the information he learned at the TTI camp to educate his MHS classmates. During the 2019-2020 school year, MHS's Teen Health Council received a "Be in the Zone – Turn Off Your Phone" scholarship from Ford Driving Skills for Life to educate about distracted driving. Ms. Drewry managed the aspect of social media grants to share safety tips with students. Ms. Drewry's leadership and participation in various Reduce TN Crashes activities increased student participation in safety programs for teen drivers at MHS.