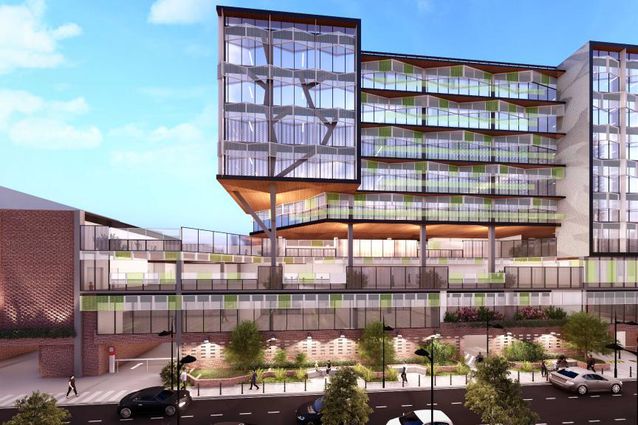 Construction has begun on a seven-storey commercial building that will be home to Australia's first combined children's health and education centre.
The building, dubbed Proxima, is designed by PDT Architects and will be located within the Queensland government's 9.5-hectare Gold Coast Health and Knowledge Precinct, a development area dedicated to life sciences, health and technology-related businesses.
The building will house five storeys of lettable office space as well as a childcare centre for up to 400 children, to be operated by Sanctuary Early Learning Adventure, which will also create a unique environment to support children with special needs.
Griffith University will also establish a centre for excellence in Inclusive Early Childhood Education in the building. "The centre brings together interdisciplinary teams across Griffith's Allied Health disciplines and Early Childhood Education to embed a model of research-integrated inclusive childcare education," said Griffith University Vice Chancellor Carolyn Evans.
View gallery
Queensland deputy premier Steven Miles said, "This is an Australian-first, an early learning centre with in-house access to allied paediatric health and research professionals, that will be within Lumina at the Gold Coast Health and Knowledge Precinct."
Meaghan Scanlon, minister for science and youth affairs, added, "Innovation within the health and knowledge sectors is exactly why this precinct was established, and it's great to see it coming to fruition.
"Children will have access to the expert care that they need within a familiar, fun and caring environment at their early learning centre."
The $80 million centre is the first private development within the commercial cluster and is a project of Evans Long.
###[ad_2]
Originally Appeared Here