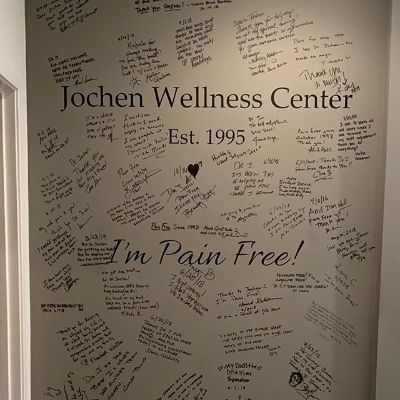 The Beverly Hills, California based Jochen Chiropractic & Wellness Center is pleased to share that their team is helping local athletes and sports enthusiasts find relief from their injuries as well as enjoy a number of other benefits. The chiropractic clinic is committed to ensuring their community stays as healthy and as physically mobile as possible via cutting edge treatments and holistic procedures. Learn more here: Sports Chiropractor Beverly Hills.
The clinic explains that sports therapy can be used in both a preventative and restorative capacity, both optimizing sports performance as well as rehabilitating injuries after they occur. Preventing an injury and ensuring an athlete is always performing at their best is always preferable, but accidents can happen to anyone. This is why the clinic advises their community to come in for a consultation and find out what can be done to either limit their risk of injury or reduce the impact of an existing issue. When done correctly (by an experienced chiropractor), the latter can reduce recovery times and get an athlete back into playing form. In essence, the therapies offered at the Jochen Chiropractic & Wellness Center aim to bring an injured party back to their pre-injury form.
Led by Dr. Stephen Jochen, DC, the clinic may elect to use a variety of therapies to restore a patient's physical performance. In addition to chiropractic manipulations and massage, which most patients have come to expect, the team also utilizes acupuncture, cup therapy, cold laser therapy and more in their restorative efforts. Patients may need to undergo physical therapy, such as strengthening exercises, in order to help keep their bodies mending as intended. The Beverly Hills chiropractor adds that certain cases may need specific diets to promote healing or make up for a previous imbalance. Fortunately, the Jochen Chiropractic & Wellness Center has nutritional specialists on staff who are more than capable of giving patients the guidance they need in this regard.
The clinic's reviews provide insight on the treatment patients receive on a regular basis. In their 5-Star Google review, for instance, Devin Conelly shares, "This place is wonderful! They are so kind and explain everything that is happening with my body and what we can do to help it. I've been working out more since gyms started opening up, and they've been helping me stay efficient and feeling good as I go!"
While the clinic specializes in treating sports-related issues, their expertise can be applied to injuries and trauma accumulated in a variety of other scenarios. Many in their community work in sedentary jobs, for instance, giving them little time to move around or keep their joints in motion. As such, an individual in these circumstances can develop chronic pain that will not go away no matter what else they try. According to the clinic, exercise can help keep this from happening, but this is not always possible for every lifestyle. Should anyone in the Beverly Hills community experience pain in their lower back, shoulders, neck and so on, the clinic advises that a consultation be scheduled with their team, following which a treatment can be devised to rectify the problem.
Other reviews from pleased patients touch on this. According to Natalie DeVito's review, which also awards the clinic a full 5-Star rating for their help, "Spending long hours in front of the computer left my back, neck and entire body sore and in pain. I finally reached a breaking point, and a friend of mine recommended Jochen Chiropractic. It's been a godsend. Michelle is an incredible massage therapist who can literally fix anything, and the chiropractors are all amazing. I can't recommend them highly enough!"
Those looking for Beverly Hills sports therapy need look no further than the Jochen Chiropractic & Wellness Center. All are welcome to contact Dr. Stephen Jochen or his office to schedule an appointment or follow up on any further inquiries. The clinic offers chiropractic adjustments and massage, acupuncture, sports therapy, skin care, laser therapy, corporate wellness, chiropractic adjustments for children (excluding newborns) and so on. Further information on these treatments can be found on the clinic's official website and social media channels.
###
For more information about Jochen Chiropractic & Wellness Center, contact the company here:
Jochen Chiropractic & Wellness Center
Dr. Stephen Jochen, D.C.
310-556-8071
[email protected]
9478 West Olympic Blvd. Penthouse
Beverly Hills, California 90212
###[ad_2]
Originally Appeared Here