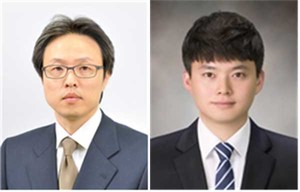 A National Cancer Center (NCC) research team has found that the public believes that for a cancer drug to be reimbursed, it should extend the survival period by at least 22 months.
A study by Professors Kang Seok-beom (left) and Han Kyu-tae at the National Cancer Center has found that Koreans believe that cancer drugs should extend the survival period by at least 22 months to receive reimbursement.
Although the recent increase in cancer drugs has become a beacon of hope for some patients, including these new cancer drugs on the National Health Insurance Service's reimbursement list greatly affects their strength. financial of national health insurance and acts as a burden for the national economy. a hole.
In particular, health insurance premiums in 2021 increased 2.9 percent from last year and have been showing a steady increase over the past five years.
In this context, the research team, led by NCC professors Kang Seok-beom and Han Kyu-tae, conducted a study on 1,817 men and women, asking them if they would pay additional health insurance premiums to apply. medical insurance for new cancer drugs what conditions.
Respondents wanted the cancer drug to extend the survival period by at least 22 months to receive insurance benefits.
They were also willing to pay an additional 6,000 won ($ 5.36) health insurance premium for new cancer drugs that have a life-prolonging effect for more than three months to receive reimbursement.
"According to previous studies, the average life-prolonging effect of new cancer drugs is only three months, but the study showed that Koreans have a higher level for new cancer drugs," he said. Professor Han. "This can be a conflicting factor in reaching social consensus when it comes to reimbursing new cancer drugs in the future."
Professor Kang also said, "We need to recognize the difference between public expectations and reality in terms of reimbursement for cancer drugs and improve understanding of the differences in health insurance coverage of new anti-cancer drugs. cancer in the future ".
Care Supportive in Cancer published the results of the study.