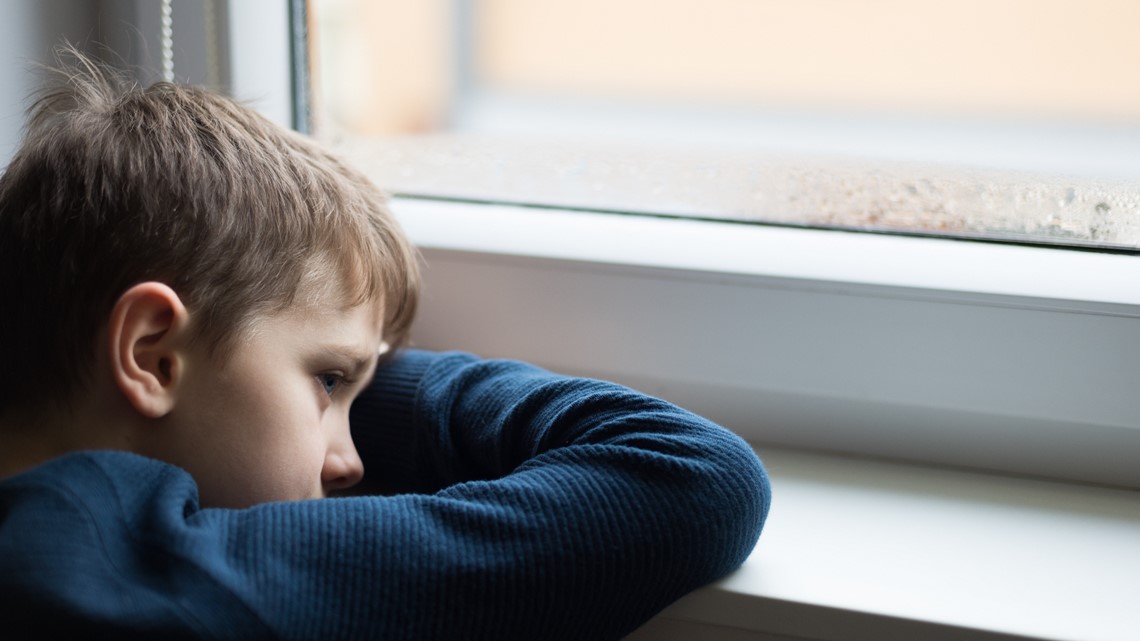 Stress and loss of socialization opportunities due to the pandemic have aggravated many mental health conditions. Sponsored by Premera.
The COVID-19 pandemic has brought many new challenges for families and children.
"Families face all the challenges they have had forever, which are fighting anxiety and symptoms of depression, trauma, disruptive behaviors and tantrums," said Alexandra Boeving Allen, Ph.D., chief of Brightline Therapy and Clinical Vice President Strategy.
"And then it gets into something like the pandemic, which I think, as families, we usually consider this series of stressful events, but it's really a trauma, a major trauma that families have been and are going through."
This trauma not only exacerbates pre-existing conditions, but can also create new responses to stress. Parents see all the struggles they have had before, but with exacerbation and new challenges.
"I would only call for a slight reformulation for parents who are anxious so that the lasting effects can be mitigated with early intervention," Dr. Allen said.
If you intervene in the right ways at the right time, treatment and training can help you tremendously. It is also important to maintain connection and routine during the pandemic in any way possible, even if it is only with an immediate family.
Disorders and feeling sad or worried are normal. When these feelings and experiences begin to affect a child's ability to function, it's time to seek help. It is then that problems can affect development and produce a continuous exacerbation that could cause clinical levels of concern.
"I think one of the most important things is to start very early in the dialogue and conversations," said Naomi Allen, CEO and co-founder of Brightline.
Even if a family is not yet ready for therapy, there are Brightline digital tools and resources with information on things like holding age-appropriate conversations with children about the pandemic and mental health.
When it comes to therapy and training, families are embracing the shift to telehealth.
"We've definitely seen a change in which families are thrilled to have virtual care, especially for their children and, most importantly, in terms of behavioral health," Allen said.
Children can receive behavioral health support from the comfort of their home and doctors can see children in their own environments and build relationships.
As many as 75 percent of U.S. counties do not have a pediatric-trained behavioral health specialist, so virtual care has been key to reaching families.
For more information about Brightline and the mental health care the company offers, visit the Brightline website.
Sponsored by Premera as part of The Way Endward. Producer of the segment Derek Haas. Watch New Day Northwest at 11:00 on the business day REI 5 and live on KING5.com. Contact New Day.