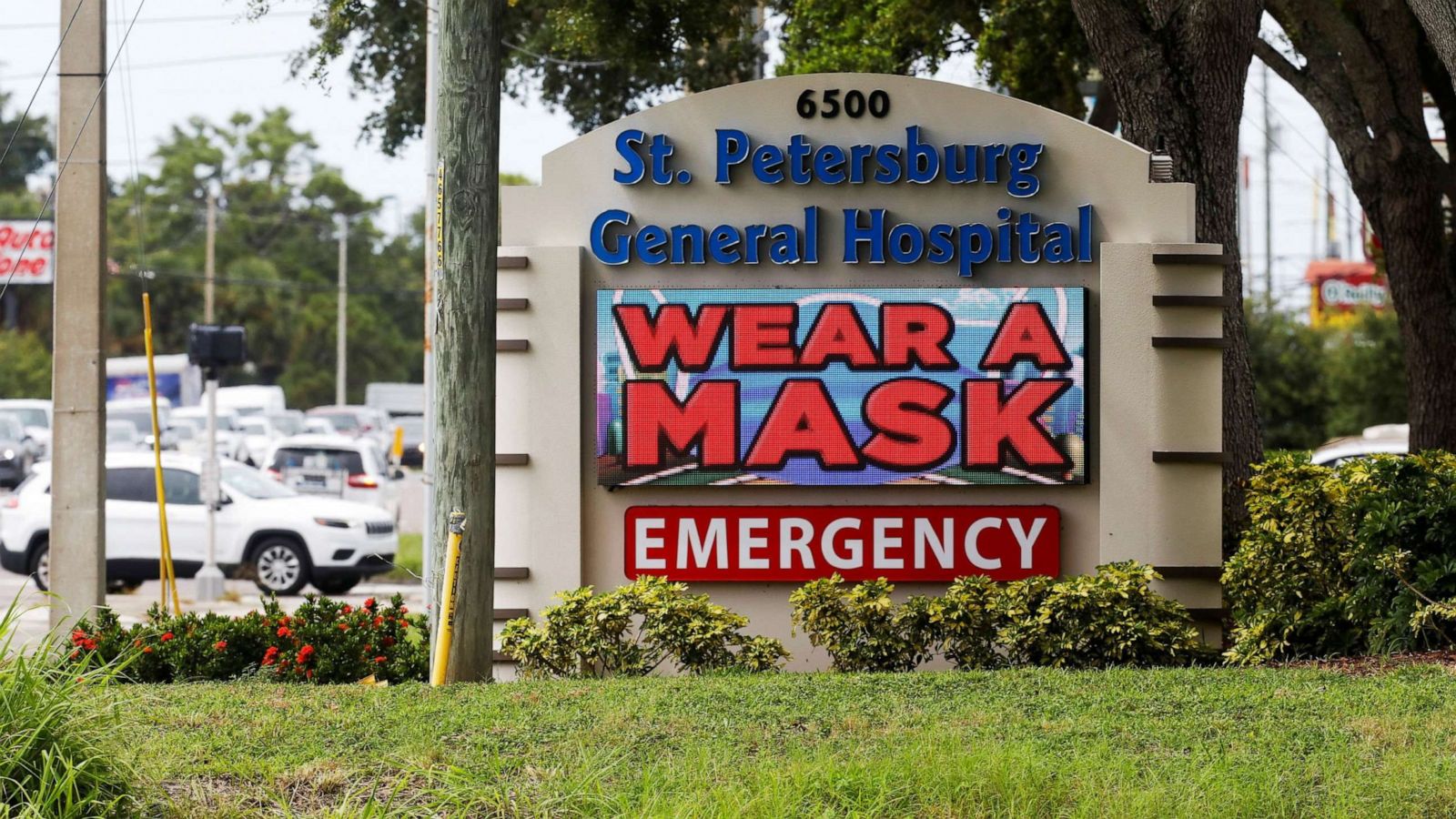 In hard-hit Louisiana, where the positivity rate is about 15%, Gov. John Bel Edwards told "GMA 3″there's no indication the state has reached the peak of this surge.
Louisiana has more than 2,700 COVID-19 patients in hospitals, the governor said, noting that during the previous surge's peak, hospitalizations only reached 2,100.
Sara Elledge, a respiratory therapist from Coleman, Ala., arrives with nearly three dozen healthcare workers from around the country to help supplement the staff at Our Lady of the Lake Regional Medical Center in Baton Rouge, La., Aug. 2, 2021. Louisiana has one of the lowest coronavirus vaccination rates in the nation and is seeing one of the country's worst COVID-19 spikes.
"We are having the worst situation in terms of the pandemic across the board here in Louisiana. And unfortunately, we don't see anything that indicates that we have peaked," he said. "Cases continue to go up, hospitalizations, and 20% of new infections over the past couple of weeks have been in children under 18."
The governor has reinstated a mask mandate for August as cases skyrocket.
Edwards noted that "the two sectors of the economy hit hardest by COVID related to oil and gas because the demand fell so much for those products, and then to tourism because people stopped traveling."
"This is a very serious blow. But we believe and hope that this is going to be a relatively temporary change, not unlike the one that we had last March, and that sometime over the next several weeks, we will get past this surge and then continue to get people vaccinated and that the confidence will increase," he said.
###[ad_2]
Originally Appeared Here