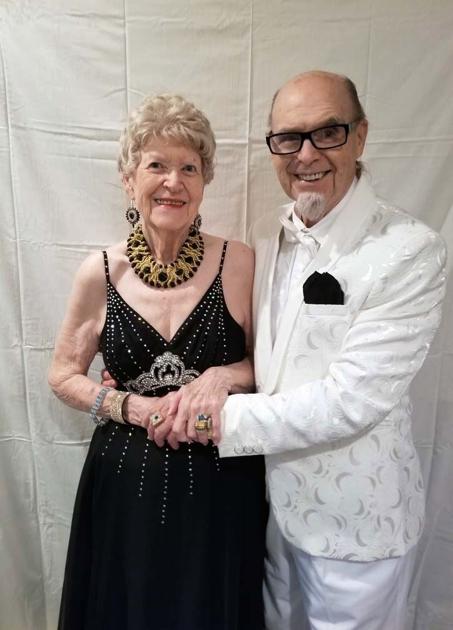 Dr. Charles and Janie Dickerson are celebrating their 63rd wedding anniversary.
Our 1st and 2nd wedding anniversaries occurred while we were in summer classes on the Columbia, Missouri campus at MU. Our 3rd came when we were guest of Ira Mounts, on the Rainy Creek Arm of the Lake of the Ozarks.
In 1962 we bought a cottage next door and spent our 4th to 8th anniversaries water skiing. Our 9th was celebrated right here, our first year in Rome.
Our 10th to 17th wedding anniversaries were at resorts all across the USA. Our 11th was combined with the opening of our new Chiropractic Clinic at 333 west ninth street. Our 10th included a renewal ceremony.
Our 18th to 28th occurred during vacations in the cities of Europe, and the capital cities of the USSR. Our 29th anniversary was spent in our new house on Riverview Road.
Our 30th anniversary was a renewal of marriage commitments. Our 31th to 39th occurred in Europe, Hong Kong, Mexico, Canada, and Barbados. Our 40th was spent at home, jointly celebrating the opening of our new law office.
Our 41st to 46th were spent at home with good friends. Our 47th was spent jointly with the celebration of our new summer home in Cave Spring. Our 48th was spent on vacation in Rio de Janeiro.
Our 49th to 62nd anniversaries were spent at our Riverview Road Home.
###[ad_2]
Originally Appeared Here