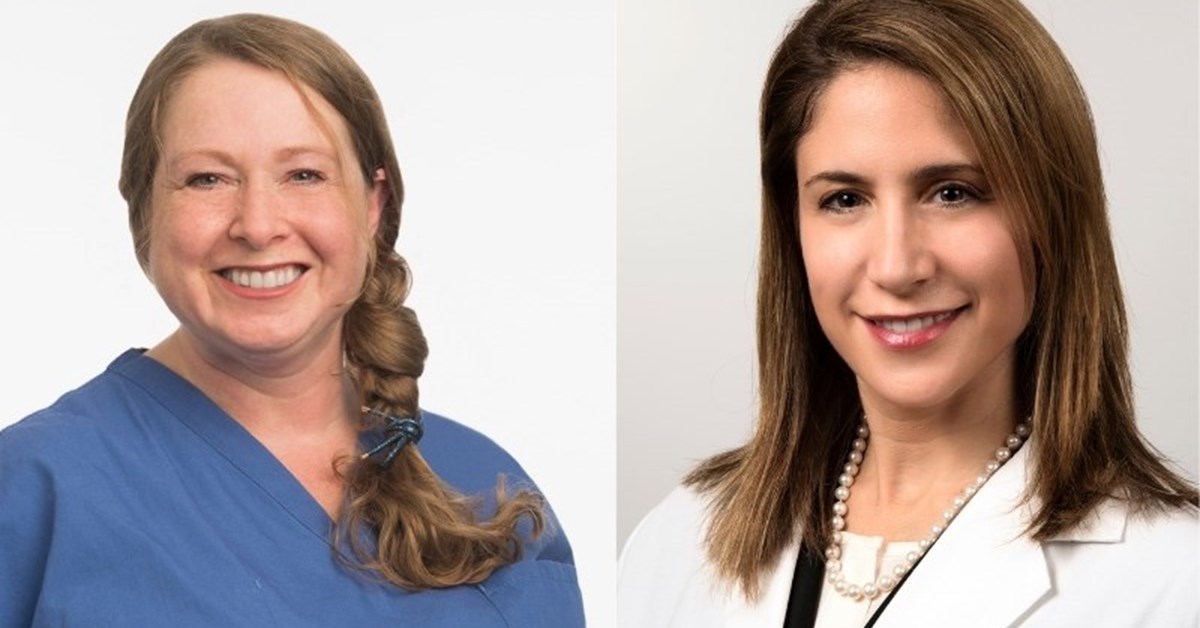 The hot flashes! The brain fog! The insomnia! The hormones!
Do you have questions about how to navigate menopause? WellSpan Health has answers.
Attend one of WellSpan's regular virtual menopause chats, where our experts will discuss menopause topics and answer your questions.
The next chat will be held at 6:30 p.m. Wednesday, Aug. 25. The topic is "Navigating hormone changes during menopause." Speakers will be Dr. Melanie Ochalski, a reproductive endocrinologist with WellSpan Midlife Health & Wellness, and Guinevere Crescenzi, a WellSpan acupuncturist who will talk about acupuncture as a possible treatment for menopause symptoms.
We asked Dr. Ochalski to answer some common questions about menopause. Come to the chat, one in an ongoing series, to learn more about this important women's health topic.
How do I know if I am in menopause? What causes it?
Menopause is a natural biological process that happens when a woman's ovaries stop making estrogen, a hormone that helps to control your menstrual cycle. You are officially in menopause when you have not had a period for 12 months in a row. In the United States, the average age for menopause is 51.
However, menopause does not arrive suddenly. The symptoms and signs usually begin several years before your final menstrual period. The transitional time to menopause, when your estrogen levels begin to fluctuate, is called perimenopause.
During this time, irregular periods and hot flashes are common. Other symptoms include night sweats, sleep problems, mood swings, joint aches, palpitations, weight gain, and vaginal dryness. On average, women are in perimenopause for four years before their periods stop.
Symptoms also can persist, on average, for seven years after the last period. Combined with the time of perimenopause, that can add up to more than a decade of symptoms. That's a long time! We don't recommend "toughing it out" if you are not feeling good. Talk to your provider. We can help.
What are the most common symptoms of menopause? What can I do to combat them?
Oh, the joy of hot flashes! I hear from a lot of women that this can be one of the most irritating symptoms of perimenopause and menopause. Here are my tips: drink cool drinks, dress in layers, carry a small portable fan, keep your thermostat low in your home, stay hydrated, and avoid alcohol, spicy foods, and caffeine, which can trigger hot flashes for some women. If you are still troubled by hot flashes, your provider may consider prescribing some medicines for high blood pressure or depression, which can limit the flashes.
Mood changes can be another vexing and often common symptom of menopause, including irritability, sadness, anxiety, and "brain fog." Here are my tips: get regular exercise, eat a healthy diet, get good sleep, try yoga or meditation, eliminate sources of stress, and take time to be with your "community" of family and friends. Therapy or short-term mood stabilizing medicines also can be helpful.
Sleeping problems? Yezzzzzz. Women often experience insomnia or middle-of-the-night wakening. Here are my tips: maintain a consistent bedtime schedule, get regular exercise, avoid naps (even if you are tempted…it only makes the problem worse), and make sure your bladder is empty when you go to bed. For many women eliminating night sweats is key. If you are having persistent problems, your provider can suggest other safe and effective therapies.
Can I take hormone therapy to help with my symptoms?
Used appropriately, hormone therapy can relieve symptoms such as hot flashes and night sweats and also reduce bone loss. Medicine can be given in pill form or as patches, creams, gels, or vaginal preparations.
However, I recommend my patients first try other methods to treat their symptoms because hormone therapy can have risks, such as a small increased possibility of heart attack, stroke, blood clots or breast cancer. These risks vary depending on factors such as your age, how long you have been menopausal, the type of therapy (estrogen alone or with progestin), and your health history. 
Can menopause cause bone loss or heart problems? What should I do to stay on top of that?
Most women experience a small amount of bone loss after the age of 35. But the most rapid rate of bone loss occurs after the first year a woman becomes menopausal. If you lose too much bone, you can be at risk for osteoporosis and bone fractures. Weight-bearing exercise and a diet that includes foods rich in calcium and vitamin D are all essential to offset this.
Women who experience early menopause (age 45 and younger) have more heart problems later in life. There is still debate on this issue, but it is believed to be due to hormonal changes. Heart problems also are more common as we age. What can any woman do to keep her heart healthy? Get regular screenings for your cholesterol level, your blood pressure, and your weight. Exercise regularly (20 to 30 minutes of physical activity a day) and eat a healthy diet.
If you want to know more about your midlife health risks, take a free assessment by going here.
To register for the free virtual menopause chat, go here.
###[ad_2]
Originally Appeared Here