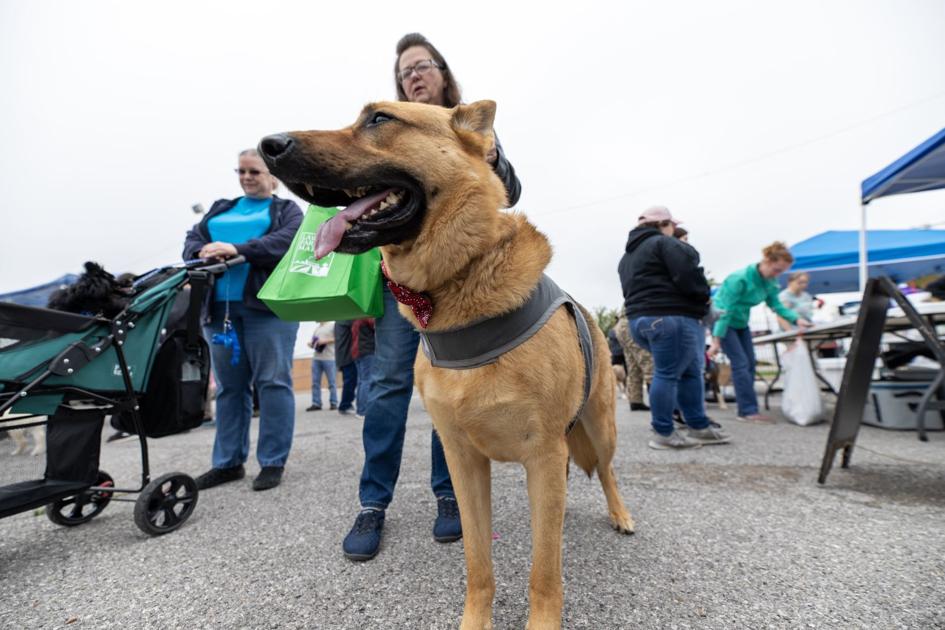 The Lawton Farmers Market caters to the dogs as they celebrate Dog Days at the 8 a.m. Market at noon on Saturday at the Summer Market location, southwest of the 38th and W. Gore in the Stadium parking lot. of Cameron University.
Dr. Holly Lunsford of Lawtonka Animal Chiropractic and Veterinary Hospital will offer a variety of services during the event.
"We are thrilled to be able to bring this event back to the Lawton community, as last year we had to cancel it due to COVID restrictions," spokeswoman Cathy Field said. "We want to thank Dr. Lunsford and her assistants for coming back each year to help us vaccinate dogs throughout Lawton and the surrounding area. We also want to thank all of our donors for their generous donations. And remember, all of us dogs must always be on a leash and under the control of their owners ".
The Farmers Market will give away puppy bags to the first 50 people accompanied by their dog who make a donation to Lawton's animal welfare. For a list of items required by LAW, visit their website at https://www.lawtonok.gov/departments/animal-welfare. Donors are limited to one goody bag per family with their donation and their dog must be present to receive one goody bag.
There will be prize drawings on the door donated by Paws With Love, Dogtown Grooming, K-9 and Kitty 2 and Chazelles Spoiled Rott'n Barkery. Tickets for the drawings are free, but to enter all participants must be accompanied by their dog.
Patriotic Pals casual photography will be available for pet portraits at special prices for your favorite pet. Visit Patriotic Pals on Instagram for more information.
Vendors at the event will include Paws With Love, Prairie Oaks Dog Training, Chazelle's Spoiled Rott'n Barkery, Silas Salsa, various craft and craft stalls, food trucks and other vendors from Lawton Farmers Market.
The Lawton Farmers market has SNAP, OKFresh and senior SNAP. SNAP applications for seniors are still available for collection on the market. Visit the SNAP booth for more information.
For more information, visit the Lawton Farmers Market Facebook page or text event coordinator Sue Spencer at (580) 919-0814.