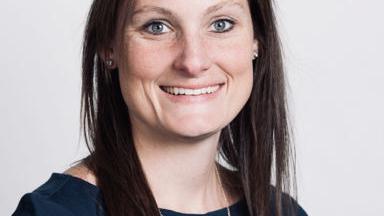 More than 10 million children live in poverty and 27 million children live in households earning less than 200% of the federal poverty line. Children living in lower-income households often experience food insecurity — defined as a lack of enough food to lead an active and healthy lifestyle.
In 2019, 1 in 7 U.S. children lived in food-insecure households, and rates only are growing as a result of COVID-19.
Families with food insecurity experience substantial economic barriers that restrict access to enough food — let alone healthy foods. These financial barriers limit children's opportunities to consume nutrient-rich diets, filled with fruits, vegetables, and whole grains that are necessary for healthy growth and development.
Lower household income consistently is linked with lower diet quality, notably due to the greater costs of purchasing and accessing healthful foods. As a result, lower diet quality can increase risk for many chronic diseases, such as obesity, heart disease and diabetes.
Minority populations carry an even greater burden of these chronic diseases as a direct result of systemic inequities and structural racism.
The expanded child tax credit will provide income support that is expected to benefit 66 million children and slash U.S. poverty rates in half. The fully reimbursable nature will reverse prior regulations that disproportionately excluded minority families from receiving the full amount, so that all families, regardless of income level, will receive the full benefit.
###[ad_2]
Originally Appeared Here