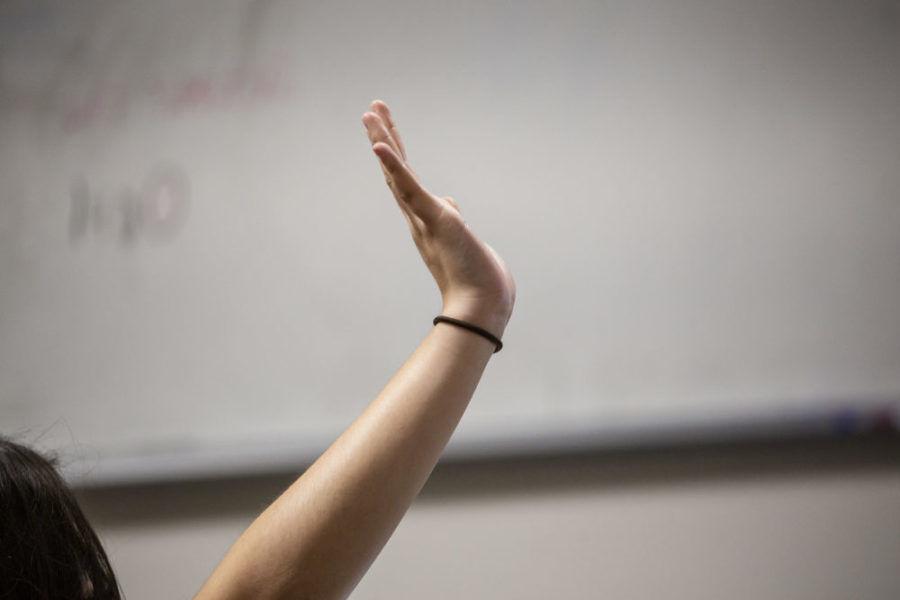 It's OK to take a break — to need a break — even if (and perhaps especially if) you're a kid in today's world.
Now that in-person learning is back, for most children, we can't assume that everything is hunky-dory for these kids. Many had more than a year of remote learning, a year that brought with it (forced) isolation and introspection.
Some missed out on social events, entire sports seasons or just the simple pleasure of hanging out with other kids and doing nothing much at all. There were missed milestones, such as graduations or proms. And I know of several current high school seniors who were unable to visit or tour college campuses because they were closed to visitors last year due to COVID precautions.
Uncertainty about the future was — and still is — the norm for the past year and a half. We are only realizing how that is affecting not only our adult selves, but also our young people.
"Despite things getting better in terms of COVID-19, kids have dealt with chronic stress for the past year that has interrupted their development," said Jenna Glover, MD, child psychologist and Director of Psychology Training at Children's Colorado, in an article on the hospital's website. "Now kids are asked to be starting back into life again, and they don't have the resources to do that. They're burnt out, and they feel so behind they don't know how to catch up."
Incidentally, Children's Colorado has a helpful list of mental health crisis warning signs for parents or guardians to watch for in teens: A Parent's Guide to Teen Health, childrenscolorado.org/conditions-and-advice/parenting/parenting-articles/parents-guide-teens.
Colorado is one of a growing number of states to pass legislation allowing teens to take a mental health day. Senate bill 20-014, aka Excused Absences In Public Schools For Behavioral Health, passed during the 2020 regular session.
States the bill's abstract, "Current law requires school districts to adopt a written policy setting forth the school district's attendance requirements. The bill requires the policy to include excused absences for behavioral health concerns."
This is a different kind of excused absence than a sick day. It's meant for alleviating high stress levels, exacerbated by the effects of a global pandemic, and ever-worsening suicide rates among young people.
A mental-health day is a break. A day that can be spent however is needed. A "veg" day. I think we all need that from time to time, and that need is more pronounced now.
"In the last two years alone, Arizona, Colorado, Connecticut, Illinois, Maine, Nevada, Oregon and Virginia have passed bills permitting children to be absent from school for mental or behavioral health reasons, efforts that were often aided or spearheaded by students," reports the New York Times in an Aug. 23 article, "Teens Are Advocating for Mental Health Days Off School."
I don't mean to say that a day off is going to be all that's needed to help those kids who need extra support and care, especially now.
"For the 20% of adolescents who were already at risk of developing mental health problems — including anxiety, depression and psychosis — they will remember COVID as a time when things really started to unravel," said Dr. John Walkup, chief of child and adolescent psychiatry at Northwestern University Feinberg School of Medicine and head of the Pritzker Department of Psychiatry and Behavioral Health at Ann & Robert H. Lurie Children's Hospital of Chicago, in a recent article for Northwestern, "Adolescent mental health during COVID: Fight the stigma, ask for help."
"For the most part, kids are extremely resilient, and they will bounce back," Walkup said. "But 20% of kids will have a mental health problem before graduating from high school and most are either inadequately treated or not treated at all. These young people were buoyed by family, school and peer and social groups, which the pandemic stripped away, and now they have nothing left."
Some schools in Colorado are helping to create places of sanctuary for kids who are looking for support, or just a break, while at school.
"Some schools in Colorado have created 'oasis rooms,' a student lounge staffed with peer counselors and other resources," states the New York Times article.
The article quotes Melanie Zhou, 19, who attended high school in Highlands Ranch. "When my friend passed away, I had no idea how to grieve properly," said Zhou, who worked with her fellow students to create oasis rooms in her school.
What an amazing, thoughtful and sensible idea.
Even if kids do "bounce back" faster than their elders, they also can be quite fragile and emotional. Let's let them know it's OK to take a break and it's a good thing to ask for help when you need it. Good advice for any age.
Editor of this publication and the other three Pikes Peak Newspapers weeklies, Michelle Karas has called the Pikes Peak region home for six years. Contact her at michelle.karas@pikespeaknewspapers.com.
###[ad_2]
Originally Appeared Here