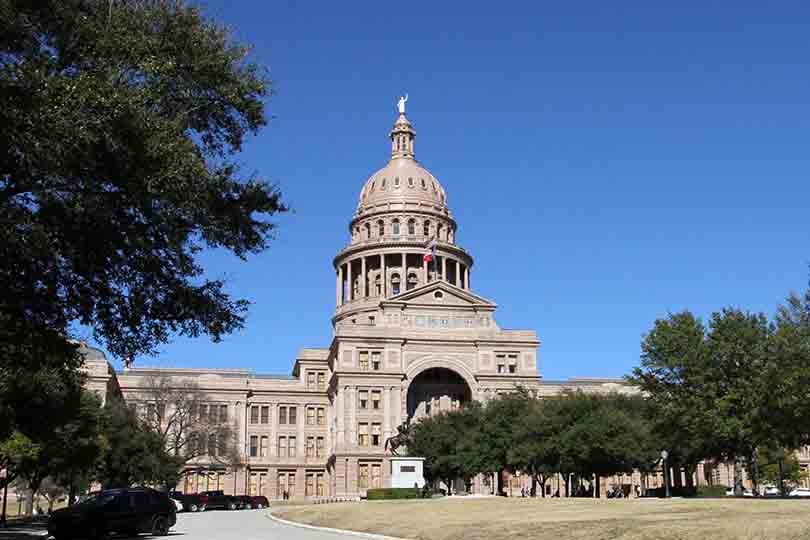 By Jennifer Whitlock
Field Editor
A bill allowing Texas Farm Bureau (TFB) to use its statewide infrastructure to provide health plans to members is on its way to Gov. Greg Abbott's desk after passing both chambers of the Texas Legislature.
HB 3924 by state Rep. Tom Oliverson would allow TFB to provide members with the option to purchase an affordable non-insurance health plan with extensive health coverage as a member benefit.
Finding affordable health care coverage is a struggle for TFB members, many of whom are self-employed as farmers or ranchers, according to TFB Executive Director/COO Si Cook.
But HB 3924 would allow TFB to provide this service to members without the insurance regulations under the Affordable Care Act (ACA) that drove up the cost of health insurance.
Oliverson, a practicing anesthesiologist, recognized the need for additional options in health care coverage after the ACA caused many traditional health insurance companies to drastically raise their prices on individual or small group plans.
Reps. Charles "Doc" Anderson, James Frank, Tracy King and Mayes Middleton signed on as joint authors in April. Another 27 representatives signed as coauthors, many of whom represent rural districts.
The legislation was sponsored in the Texas Senate by Sen. Drew Springer. Sen. Kel Seliger is a  cosponsor.
The large number of supporters among the Texas House shows the need for such an option, Cook noted.
"These health plans are not insurance, so they're more flexible and affordable than those traditional health insurance options," he said. "We have many members who don't have access to health insurance through an employer and do not receive a subsidy for an ACA plan. So, we feel like this is a workable option for those members without taking away from existing health care coverage options."
The bill passed the Texas House on third reading with a 106-39 vote on May 5.
After approval by Senate Committee on Business & Commerce, the bill was placed on the Texas Senate's intent calendar on May 19. The Senate approved the bill, as amended, on third reading on May 22 with a 19 to 12 vote. The House concurred on May 28 with the Senate amendments.
These plans allow each applicant to be individually rated based on their medical history. This can result in offering coverage for significantly less than similar coverage under ACA plans, Cook said.
If an individual does not qualify, other current options remain in place.
"Some have been concerned that these plans will deny those with pre-existing conditions outright, but that's simply not the case," Cook said. "Each individual will be rated based on their medical history. While some applicants may not receive coverage, our goal is cover as many individuals as possible where it remains feasible to do so. These health plans are in addition to current offerings, not a replacement or subtraction. No one is losing anything by us bringing this to our membership."
TFB was established to serve its members and offering these health plans is another opportunity to do so, he said.
"With members in all 254 counties, we already have the organizational structure in place to support the sales and distribution of these plans," he said. "The resources and structure of state Farm Bureaus across the nation have already proven this is a successful and viable model. Indiana, Iowa, Kansas and Tennessee Farm Bureaus already offer these plans. Tennessee Farm Bureau has been doing this for more than 70 years, so we know it's doable. We know this can be a good option for TFB members who need alternative health care coverage than what's available to them today."
The plans feature many standard health benefits, including:
office visits
preventative, routine and wellness services
outpatient and rehabilitative services
lab work
emergency room services
maternity, newborn and pediatric care
hospitalization
telemedicine
mental health and substance abuse counseling and treatment
prescription drug benefits
dental and vision coverage
The plans, which are a contractual agreement, will be overseen by a third-party administrator and will offer a grievance process equal to the process required by the ACA. In addition, Cook said any person feeling aggrieved may file a complaint with the Texas attorney general.
"Farmers, ranchers, those who work on farms, agribusiness owners and workers and rural entrepreneurs who have two or fewer employees have told us they cannot access or afford traditional health plans," Cook said. "This is a way to help our members, reduce uninsured Texans, support rural hospitals and make sure rural communities have access to the same standards and services as other parts of the state."