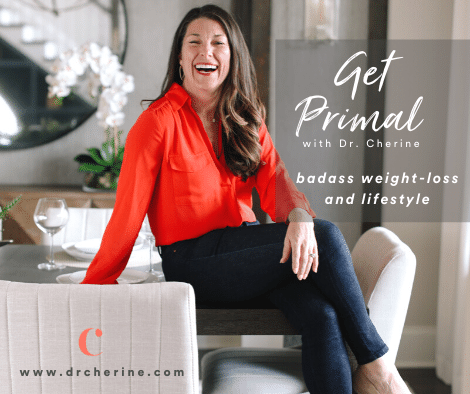 Choosing to live one's best life by focusing on fitness and health is an admirable decision. It is, however, a goal that one needs to work for. They need to plan regular exercise schedules and balanced meal plans, just to mention a few. For serious people who want a real change in their lifestyle, drcherine.com is pleased to share its recently launched doctor-driven online weight loss program.
The new program, which includes a 7-Day Workout Challenge and a 30-Day Detox Challenge, is a winning approach to eating, exercising and living that puts the individual in control of their health, time and results. It also includes an online library of daily motivation, exercises, nutrition, recipes and products such as drcherine.com's Primal Complete Protein Lean Shakes and Greens Chocolate.
This program extends to the Primal Babe Unlimited Membership, where patrons will receive ongoing access to the Primal Babe portal and app, as well as daily workouts, weekly grocery lists and meal plans, early access to podcasts, discounts on products and supplements, and early access to new offers and programs.
"We help people lose weight without making it a full-time job," stated Dr. Cherine Reid, founder of drcherine.com.
Dr. Reid is an award-winning Doctor of Chiropractic, an Ironman, an International lecturer who has a passion for healthy living and fitness. After helping thousands of patients improve their well-being, she now focuses on helping people worldwide live a wellness-based lifestyle with clean eating and daily exercise. The simple strategies she offers can help them achieve their dream bodies and lives.
Dr. Reid offers a free e-book called "7 Fattest Weight-Loss Lies You've Been Fed,", which is readily available for download.
More information can be found at https://drcherine.com/. Or email her at support@drcherine.com.
Disclaimer: The statements made regarding these products have not been evaluated by the Food and Drug Administration. This press release is not intended to be a substitute for professional medical advice, diagnosis or treatment. Readers are advised to check with their doctors. The news site hosting this press release is not associated with drcherine.com. It is merely publishing a press release announcement submitted by a company, without any stated or implied endorsement of the product or service.
About Drcherine.com
The fitness and wellness drcherine.com is founded by Dr. Cherine Reid, an award-winning doctor of chiropractic and Ironman, International lecturer who has a passion for healthy living and fitness.