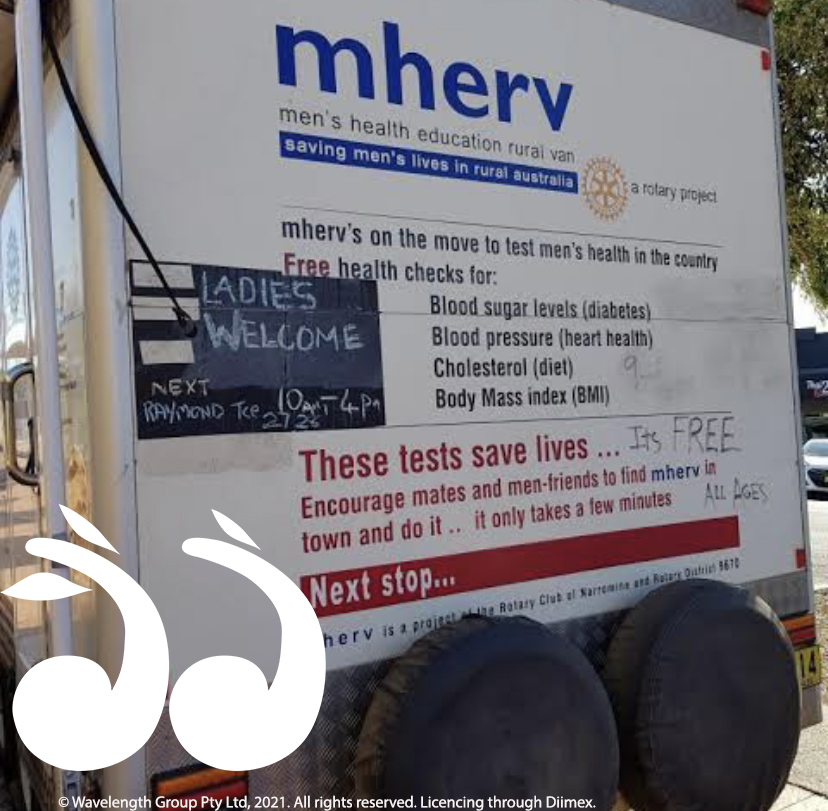 SCONEITES are being encouraged to call into the Men's Health Education Rotary Van (MHERV) at Elizabeth Park on Sunday for a free ten-minute health check.
All tests are non-invasive and include a blood pressure test to check heart stress, a blood sugar level test to ensure there is no type two diabetes present and a cholesterol test to check if cholesterol levels are high and in need of attention.
Since 2017, more than 8,200 men have been tested through MHERV health checks, with 300 men referred to urgent medical attention.
To date, 700 lives have been saved, mostly men with dangerously high blood pressure, which could have resulted in an unexpected heart attack.
Blood sugar and cholesterol level tests are crucial as high levels have virtually no symptoms and can result in death. Both levels are tested with a single needle prick to the finger.
Robert Woolley, full-time Registered nurse with the MHERV, often comes across men who haven't seen a doctor for years.
"I know any client I have consulted has left knowing more about their health than before they visited the van," said Mr Woolley.
"I believe many lives have been directly or indirectly saved," he said.
MHERV Scone:
When:  May 30 and June 1. 
Time: 10am-4pm;
Cost: Free.
Tags: Elizabeth Park, free mens health check, Men's health education rotary van, MERV
[ad_2]
Originally Appeared Here