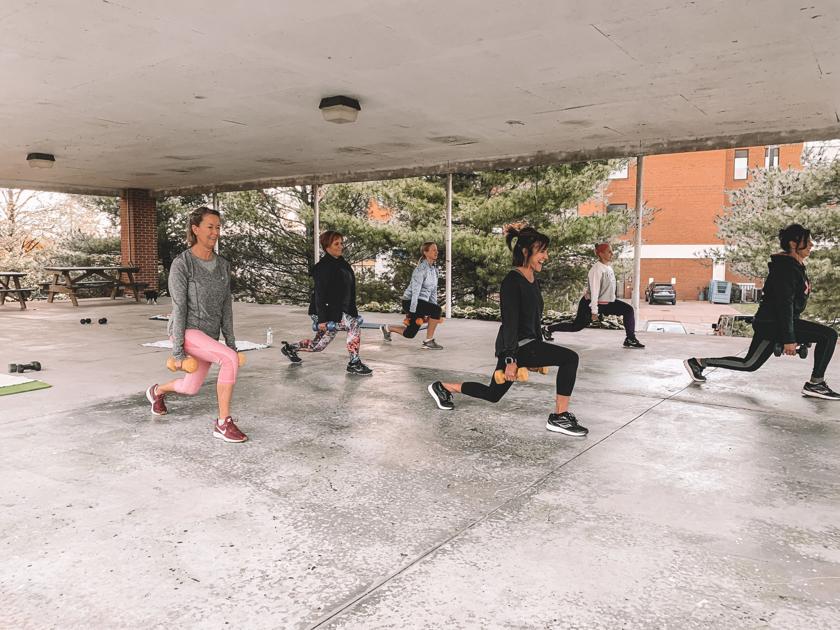 MARTINSBURG — Health officials of the Eastern Panhandle are encouraging women to prioritize themselves and their own well-being in honor of Women's Health Month, with a variety of discounted health screenings, informative videos and community engagement opportunities.
According to Dana DeJarnett, West Virignia University Medicine East wellness center and health promotion coordinator, with the added stress put on everyone, especially women, over the last year and a half, it is more crucial than ever that women take every precaution necessary to ensure their bodies are in tip-top shape.
"COVID has brought to light quite a few things, one of them being the stressors women face in the workforce and in their households," DeJarnett said. "With this pandemic, women have had to continue running the household while having the kids home and doing remote schooling… a lot of women-held jobs were eliminated. This pandemic put a lot more stress on women and created far less time for taking care of themselves, which is why it's important that women take the time this month to really take care of themselves."
DeJarnett explained that while WVU Medicine East, in partnership with the Women's Health Initiative Network, is highlighting the many ways women can work to better improve and support their health goals, their main focus is encouraging women to take care of their preventative and early-detection screenings, particularly when it comes to cancer.
In order to encourage women to take these preventative and early-detection screenings, DeJarnett said WVU Medicine is offering discounted mammograms throughout May to help women, especially those who might be uninsured and underinsured, get the crucial cancer screening.
In addition to discounted mammograms, DeJarnett said several activities have been planned to celebrate women this month and put their well-being and health on the forefront of the community's minds, including a Women's Health Night at the Martinsburg Farmers Market, at 100 E. Burke St., on Friday from 5-7 p.m., where health information and giveaways will be provided to attendees.
In addition, DeJarnett said the medical centers would be sharing a six-part Women's Health Video Series on the WVU Medicine East Facebook page from through Friday, which would address how fitness, nutrition, vaccinations and health screenings can assist in the prevention of cancer.
DeJarnett said throughout these short videos, a secret message can be found, and for those viewers who decode it, a $5 farmers market voucher will be awarded. In order to receive the voucher, participants should attend Women's Health Night at the Martinsburg Farmers Market and share the decoded message at the WVU Medicine East booth.
Lastly, DeJarnett said healthy cooking demonstrations would also take place on select dates in Martinsburg and Ranson, where women's health information, recipes and giveaways will be available.
Space is limited, and preregistration is required to participate, a release from the medical system said.
Demonstration dates are as follows:
• Wednesday, May 19, from 4-6 p.m. at the Garden of Promise Community Garden, 630 W. Race St., Martinsburg. To register, call 304-264-1287, ext. 31814, or email dana.dejarnett@wvumedicine.org.
• Saturday, May 22, from 10 a.m. – 12 p.m. at the Ranson Community Garden, 408 S. Mineral St., Ranson. Register online at http://www.gardenwithus.org.
DeJarnett explained the various events being held in honor of Women's Health Month were funded by a grant from the Comprehensive Cancer Program of the West Virginia Department of Health and Human Resources, with support from Cooperative Agreement from the Centers for Disease Control and Prevention.
With so many events planned, DeJarnett said now is the perfect time for women to celebrate themselves and their health.
"Women tend to be the caregivers of most families, but you can't take care of others if you are not taking care of yourselves. The earlier you can detect anything the better off you will be," DeJarnett said.
For more information about WVU Medicine East's Women's Health Month events, contact DeJarnett at 304-264-1287, ext. 31814 or dana.dejarnett@wvumedicine.org.