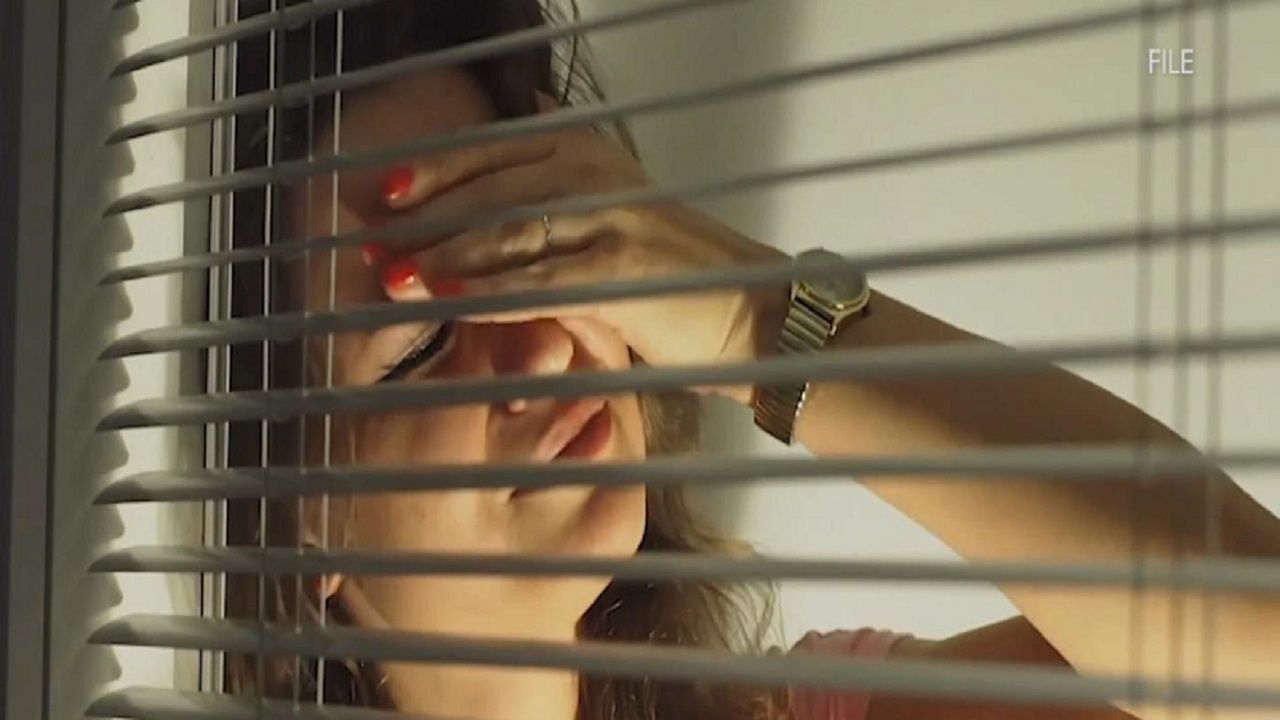 ST. PETERSBURG, Florida – The pandemic has sparked several emotions.
What you need to know
The psychologist, Dr. Steve O'Brien, says meetings help some people in a more positive emotional state
He adds that others fear another COVID wave
BELOW: Tips on self-care, what to do in case of crisis, looking for professional health
More Coronavirus headlines
As restrictions are removed and orientations change, those emotions change as well.
The psychologist, Dr. Steve O'Brien, says meetings help some people in a more positive emotional state. Still, others are stressed.
Dr. O'Brien says he has seen depression increase. He says some people are anxious for a possible next wave of the virus.
To move forward, he suggests avoiding extreme reactions, of feeling that there is always a threat to blind optimism.
"I encourage people to be in the middle and I like to call it mentally optimistic, where you have an optimistic disposition, a positive outlook, but you're still aware and aware that there are some things that have to worry you. And you have to have that too. keep in mind that people can be emotionally in different places and not judge them, "he said.
Encourage ongoing conversations about comfort levels.
Use the link in the video above to see more of the interview with O'Brien and Spectrum News reporter Melissa Eichman.
Meanwhile, the National Institute of Mental Health has published the following on self-care, what to do in the event of a crisis and when to seek professional help:
As for self-care
Self-care means taking time to do things that help you live well and improve both your physical and mental health. When it comes to mental health, self-care can help you control stress, reduce your risk of illness, and increase energy. Even small acts of self-care in your daily life can have a big impact.
Here are some tips to help you get started in self-care:
Exercise regularly. Just 30 minutes of walking each day can help boost your mood and improve your health. Add a little exercise, so don't be discouraged if you can't do 30 minutes at a time.
Eat healthy, regular meals and stay hydrated. A balanced diet and plenty of water can improve your energy and focus throughout the day. Also, limit caffeinated beverages, such as soft drinks or coffee.
Make sleep a priority. Follow a schedule and make sure you get enough sleep. Blue light from devices and screens can make it difficult to fall asleep, so reduce exposure to the blue light on your phone or computer before going to bed.
Try a relaxing activity. Explore relaxation or wellness programs or apps, which may incorporate meditation, muscle relaxation, or breathing exercises. Schedule regular schedules for these and other healthy activities you enjoy, such as the newspaper.
Set goals and priorities. Decide what to do now and what to expect. Learn to say "no" to new tasks if you start to feel overwhelmed. Try to be aware of what you achieved at the end of the day and not what you were unable to do.
Practice gratitude. Remember daily the things they thank you for. Be specific. Write them down at night or play them again.
Focus on positivity. Identify and challenge your negative and unhelpful thoughts.
Stay connected. Contact your friends or family who can provide you with emotional support and practical help.
Self-care looks different for everyone and it's important to find what you need and enjoy. You may need to try and test errors to find out what works best for you. Also, while self-care is not a cure for mental illness, understanding what causes or triggers mild symptoms and what coping techniques work for you can help you control your mental health.
For other ideas on healthy practices for your mind, body, environment, and relationships, check out the National Institutes of Health (NIH) wellness toolkits.
What to do in a crisis
If you are thinking about hurting yourself or trying to commit suicide, tell someone who can help you right away or dial 911 in an emergency. You can also call the National Suicide Prevention Lifeline at 1-800-273-TALK (8255) or send a text message to the crisis text line (HELLO text at 741741). Both services are free and available 24 hours a day, 7 days a week. Deaf or hard of hearing people can contact Lifeline via TTY at 1-800-799-4889. All calls are confidential.
Contact social media directly if you are concerned about a friend's social media update or dial 911 in an emergency. Learn more at the Lifeline website or the Crisis Text Line website.
For more information on suicide prevention, see the NIMH Suicide Prevention website.
When looking for professional help
Seek professional help if you have severe or distressing symptoms that have lasted two weeks or more, such as:
Difficulty sleeping
Changes in appetite that produce unwanted weight changes
Struggling to get out of bed in the morning because of the mood
Difficulty concentrating
Loss of interest in things you normally find enjoyable
Inability to perform routine daily duties and responsibilities
Don't wait until the symptoms are overwhelming. Talk about your concerns with your primary care provider, who can refer you to a mental health specialist if necessary. If you do not know where to start, read the National Institute of Mental Health (NIMH) Fact Sheet to talk to your healthcare provider. Learn more about getting help or finding a provider on the NIMH Mental Illness Help website.