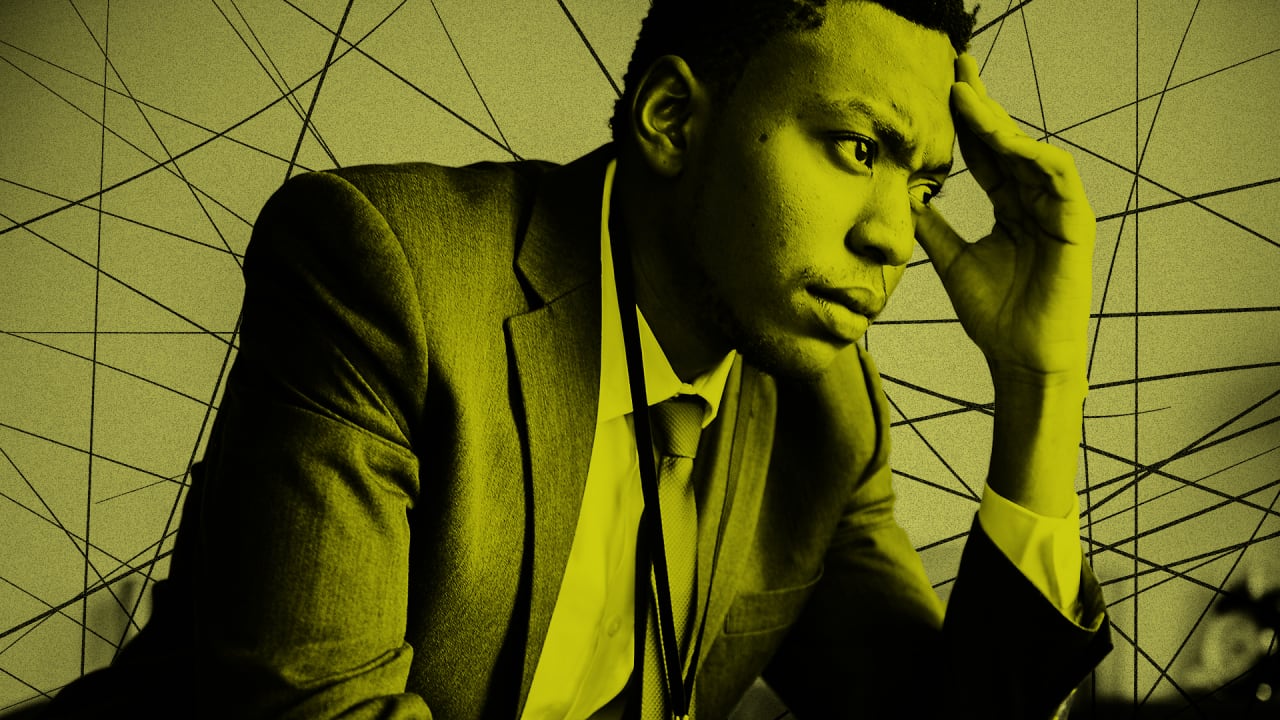 Earlier this year, I started talking openly with my manager about something I've never spoken of in my 20 years in the corporate world: my mental health. Events in 2020 and early 2021 had caused my mental illnesses to become more active and disruptive in my daily life. Workplace demands were also flying at a grueling pace, and I simply could not continue suffering in silence. I started treatment with a therapist, which helped greatly, but I was still struggling with workday pressures.
At the urging of a friend, I carefully planned and conducted a conversation with my manager about my mental health needs. She was concerned, compassionate, and open to listening to me without judgment. I felt a sense of relief and reassurance that we could work together to make my work life more balanced and less stressful.
Companies' responses to employee mental health needs are highly varied, but overall, thanks in part to the pandemic, organizations are realizing the importance of good mental health for all employees.
Regardless of how progressive your company is toward mental health, there are a few things you can do to plan for a conversation with your boss about your mental health needs:
Understand your rights. This

fact sheet from the Americans with Disabilities Act (ADA)

about mental health conditions in the workplace contains information about legal protections, job accommodations, and practical tips for job seekers and employees.

Consult with your company's employee health department or Human Resources on your legal rights and accommodations for mental health needs.

Plan the conversation with your boss. Write down what you want to say and what you are asking of them.

Rehearse and refine your draft. The first draft will likely be a cathartic way to express your emotions, but you may not want to share everything. Think about what topics are "need-to-know" to help your boss improve your workplace well-being. Keep it professional.

Only share what you are comfortable disclosing. You are not required to disclose medical conditions to your company. "Mental illness" or "mental health condition" should suffice unless there are specific needs that require more explanation.

If something specific upset or offended you, describe what happened with simple facts (what was said or done), how it made you feel, and, if relevant, how it impacted your work. Example: "When Jimmy joked about how everyone should pop a Xanax to cope with stress I felt like the real anxiety I'm experiencing isn't taken seriously. Now I'm reluctant to admit when I am stressed or upset to my coworkers, and it's hard to connect with them."

Remind your boss (and yourself) of what you do well at work and would enjoy doing more. Changing tasks to something that is a better fit for your interests and talents can lift the burden of workplace stress.

Have the conversation face-to-face, even if it is a virtual call. Even if you and your boss are comfortable with informal communication, this is a conversation you need to have in real time. Don't throw them off guard with an email at 4:45 pm on a Friday or an early morning text. You need time to tell your story, and they need time to listen and ask questions. 

Offer and ask for solutions. Your boss can't read your mind and won't always know what you need. 

Ask for a follow-up action or conversation.
As more companies embrace concepts of diversity, equity, and inclusion, their plans should incorporate ways to support employees with mental health conditions, not just physical disabilities. Everyone's mental health, regardless of whether they have a diagnosed condition or not, is important to their personal well-being, and the well-being of the organization.
Melanie Gibson has worked in the healthcare industry since 2004, with roles as a hospital librarian, corporate trainer, and learning designer. She is also the author of the new memoir, Kicking and Screaming: A Memoir of Madness and Martial Arts. In the book, she shares the story of her life-changing journey from troubled, lost soul to confident taekwondo black belt.
[ad_2]
Originally Appeared Here