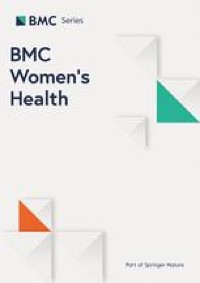 As can be seen in Table 2, the study included three main categories: underlying factors of work experience with six subcategories, strategies used to solve workplace problems with two subcategories and several subthemes, and perceived consequences of employment with two subcategories and several subthemes.
Table 2 Major categories, sub-categories and sub-themes related to Iranian women's job experience
Underlying factors of work experience
All participants confirmed that a number of background and underlying factors contributed to the formation of their work experiences. These factors were grouped into six main categories, including limited job opportunities for women, educational context (the mindset formed in the parental home), and obligation to find and continue a job, freedom to find and continue a job, personality traits, and non-cognitive skills.
Educational context
The prevailing culture and upbringing in childhood and adolescence influence many decisions and non-decisions in adulthood.
"… My mother was had job, and this mentality had been formed in me since childhood that a girl should be independent…" Participants 6, 9, 3, and 8.
"… My father always said that a girl should be financially independent so that her husband would not dominate her…" Participant 3.
A commitment to getting a job and continuing in it
Choosing a job without recognizing one's talents and desires, or based on a compulsion to choose and continue in the job due to existing constraints, has a direct impact on the quality of an individual's work experience.
"… I was eighteen at the time and I just did not know what I wanted. I just wanted to be independent …" Participant 3.
"… If I had answered a few more questions on the entrance exam, I would be on a different path now …" Participant 12.
Freedom to get a job and continue with it
In contrast, making a conscious decision and continuing out of personal interest and desire create different experiences for people.
"… If I were to go back in time, I would choose the same path again despite all the difficulties …" Participants 9 and 6.
"… Our life does not depend on my income and I continue my job out of interest …" Participants 10, 9, 2 and 5.
Limited job opportunities for women
In developing countries, women have fewer employment opportunities than men and often work in the informal sector with low wages. In this study, some of the female participants believed that limited job opportunities influenced their work experience.
"…When I finished high school, I became a teacher, as is the custom for girls in our village. This job is more suitable for a woman …" Participant 5.
"… After I got my master's degree, I worked in different places, but I came to the conclusion that my field was male and men had priority in hiring … I ended up having to work in a job that had nothing to do with my education …" Participant 8.
Personality characteristics
Personality characteristics or personality traits are an important underlying factor in determining personal and organizational behaviors. We saw common personality traits in a number of participants that can be divided into two subcategories: Personality Strengths or positive personality traits and Personality Weaknesses or negative personality traits.
Positive personality traits
Some of the participants in this study had several positive personality traits including:
Persistence: "… I have worked hard to get to my current position. I continued my education while my family and husband were in another city and I had a young child and was pregnant with my second child …" Participant 2; Liveliness and humor: "… All my colleagues notice when I do not go to work for a day because I try really hard to be warm and lighten up the gloomy atmosphere with jokes …" Participants 6 and 5; Discipline: "… My work schedules always go in a certain order so that if I can not go to work, my deputy knows what she has to do that day …" Participant 2; Seeking novelty and exploration: "… I remember being curious as a child …, I am the same in my job and I look for the latest topics …" Participant 5; Optimism: "… It's true that I do not have a high professional position and it's in the service category, but I am really satisfied that the customers leave this place with satisfaction" Participant 3; And hope "… the only thing that kept me going in these difficult times was my hope to achieve my long-term goals …" Participant 9.
Negative personality traits
A distinct list of personality weaknesses expressed by participants who believed such traits could play a direct role in the work experience included:
Excessive use of some defense mechanisms
Denial of the problem, projection of the problem, and avoidance of problem solving were among the defense mechanisms mentioned.
Avoidance: "… I did not follow it. The system is flawed and it can not be solved …" Participant 8; Projection: "… I think that someone who was able to get what he/she wanted must have either a sorority or a rich husband …" Participant 7; Denial: "… I do not think about thing that nervous me!" Participant 3.
Lack of discipline
Lack of discipline in the sense of orderliness and conscientiousness is one of the personality factors in the development of vocational experiences: "… My life situation gets out of hand when I act at the last minute, and it has little to do with lack of time. I think it's kind of a personality trait because it's the same on off days" Participant 4.
Self-doubt or lack of confidence in others
Some of the narratives indicate pessimism and lack of confidence in self or others: '… It has nothing to do with the behavior of my colleagues. I just cannot trust them or be very close to them …" Participant 8.
Self-doubt: "… How effective can a person be in a small work environment?" Participant 7.
Laziness and Indolence
Laziness and indolence was another personality weakness reported in the narratives:
I am lazy to do some work. I do not even know how time passes.
Do not want more
Do not want more or being content is another personality factor observed in people who, under the guise of being satisfied with what they have, do not put in more effort and do not set long-term goals. These people are usually not motivated to progress and improve.
"… Insurance was the only thing that mattered to me. Although my professional position has nothing to do with my education, I am satisfied …" Participant 3.
Non-cognitive skills
Non-cognitive abilities refer to constructs beyond cognitive intelligence and learning. Non-cognitive aspects of intelligence include emotional, social, and other skills. The data in this study are based on the two categories of emotional intelligence and spiritual intelligence.
Emotional Intelligence
The basic components of emotional intelligence, including the ability to understand one's own emotions and those of others and to relate to others, were saturated in the statements of the participants in this study.
"… At that moment I just tried to put myself in my boss's shoes …" Participant 9.
"… I am known among my colleagues to be adaptable …" Participant 10.
Spiritual intelligence
Using spiritual intelligence, people define a "why" for their lives so they can make an effective "how." Concepts such as professional ethics, belief in a superior processor power, honesty, conscientiousness, and a search for meaning in work are included in the definition of spiritual intelligence. To explain, we will use some examples from the participants'narratives: "… I made a promise to perform wholeheartedly on stage to help people feel better about themselves…" Participant 10. "… My work is valuable to me because I want to untie the knot of people's problems …" Participant 4. They talk about professional conscience and values of professional ethics: "… I was repeatedly offered bribes and I needed the money but I did not take it …" Participant 1. Or they make a personal meaning for their profession: "… Maybe not from the beginning, but soon after I was hired, my job made sense to me. I was no longer so results oriented and did not think like some of my colleagues that I should work as much as my income and the process became rewarding for me …".
Adopted strategies in Solving Job Issues
The second major class of codes related to the strategies adopted by a superwoman in dealing with her professional problems. These strategies were divided into two subcategories: effective strategies and ineffective strategies. The subcategories of her effective strategies were divided into two subcategories: Profiting from Abundance Mentality and Creating a Job Perspective and Strategic Plan:
Profiting from abundance mentality
The key principle of the abundance mentality is that resources are available to all, and the more you help others, the more you are helped. In a way, the difference between successful and less successful people depends on such mentality. According to this definition, the participants' performance was divided into three subcategories:
Have win–win thinking
Win–win thinking is a mindset that constantly strives to create mutual interest in all aspects of communication, and it is based on the principle that everything is abundant for everyone in the universe. It also means that one person's success does not depend on another's failure.
"Being destitute does not worry me much. I believe that God blesses us. We have this view in our religion that if you wish well for others, you will have the blessing…" Participant 1.
"… He was my competitor, but when he asked me for advice, I gave him all my experience as a founder …" Participant 2.
Harnessing environmental potential
People who have an abundance mentality trust others and use the experiences of successful people and make the most of the least environmental potential.
"I always try to listen and participate in research projects as determined by the administration." Participant 5.
These people believe that unity is not defined by being one, but by being complementary, with one's weaknesses being compensated for by the strengths of others.
"…Even the smallest ideas I received at group meetings were taken seriously and I thought about them. After a while my staff took the meetings more seriously and we now have good collective participation in our school …" Participant 1.
"… I never thought that my idea is ineffective in the group because I am not the boss. I say what comes to my mind about the progress of the company …" Participant 3.
Using individual potentials and trying to acquire more skills
People with an abundance mentality are not afraid of the unknown and believe that anything is possible. They overcome their fears and focus their thoughts on what they have, not what they do not have. They do not derive their feelings of peace and security from the beliefs of others and material possessions and do not depend on external factors. Therefore, external events do not have a strong influence on their inner stability, as they rely on their own abilities. "… Some people think that if the management changes, their job situation will change a lot, but these things are not important to me. I do my job well …" Participant 9. "… Well, the situation there was not good and everyone was used to it … I finally decided to leave there. Great things happen when you stop changing your environment and focus on yourself … After that, I thought about starting a clinic and putting my energy into it … Now the situation is very different …" Participant 4.
Have a vision and plan strategically
The thinking style of some individuals resembles reverse engineering and a comparative perspective. Such individuals first paint a clear picture of their long-term career goals and then move on to smaller goals and daily tasks and have a clear and defined path they want to achieve. These people do not suffer from indecision or doubt when making career decisions.
"… I even have a plan for when I retire …" Participant 1. "… Since I have been in this job, I have sat down and written down where I want to go and set my goals in the form of long and medium term plans. I also plan daily based on these goals …" Participant 5.
Ineffective strategies in solving work problems
In the participants' narratives, we noticed the use of some ineffective strategies in solving work problems. We grouped these strategies into a category called "profiting from a scarcity mentality." This subcategory itself could be divided into three separate subthemes.
Profiting from a scarcity mentality
People with a scarcity mentality believe that there is only a limited amount of everything, and the more others benefit from that limited amount, the smaller their share will be. The narratives of individuals whose strategies in various work situations were influenced by this view could be divided into the following three subcategories:
Win-lose thinking
The fundamental belief in a work environment that evolves on the basis of scarcity mentality is that competition leads to survival of the best. According to this thinking, people view someone else's victory as their own failure and suffer greatly from the sharing of privilege, credibility of power, and the benefit of others.
"… I constantly check the number of customers of other companies and compare them with our company. The situation is disappointing. Companies are growing fast …" Participant 7.
"… Unfortunately, some of the founders of the non-profit centers do not act openly because they think that if you help, you expose yourself and your competitor will quickly take your place …" Participant 2.
Lack of opportunity
People with a scarcity mentality constantly look at the progress of others and try to reassure themselves with various excuses that leave no room for seeing what they themselves have. Thus, they do not take advantage of a single opportunity. An example of this is:
"… Can I think of promotion with this minimum income? Those who attend these skill courses must either have rich husbands or have no financial needs…" Participant 8.
Fear of risk
Win-lose thinking style leads to fear of failure and rejection because people's decisions are influenced by scarcity mentality and competitive attitude, not by personal skills. Such people are not interested in taking the risk and are more interested in safety.
"… I have not thought about promotion because it's high risk. At the moment at least I have a fixed salary and I do not want the situation to change …" Participant 3.
Perceived consequences
Each of the participants indicated in their narratives that employment has consequences for them. These consequences could be divided into two subcategories of positive and negative consequences, and each subcategory was then divided into two smaller subthemes labeled positive and negative social consequences and positive and negative psychological consequences.
Positive social consequences
In recent decades, cultural and social changes in Iran, along with increased awareness and skills, have made employment a social demand for some women. Women's employment has increased their income and consequently increased their access to social capital such as education, hygiene, recreation, and improvement in the Human Development Index and shaped their social identity.
Social dignity
The women in this study who were satisfied with their current situation despite the multiple challenges confirmed that they perceived more social dignity from their environment than before employment.
"… Most women look at me with admiration and ask me how I can manage all these roles, especially when I have a young child …" Participant 2 "… I feel that I have gained the absolute trust of my husband and the people around me because I have shown my abilities in several roles. They ask me for advice on their own problems and accept me as a counselor …" Participation 5.
Positive psychological outcomes
Feeling productive and having professional success can fulfill some of the psychological needs of humans. In addition to positive social consequences, this group of participants shared common experiences of positive psychological consequences. These consequences were categorized as positive emotions from employment.
"… This work gives me a sense of dignity and worth …" Participant 1, "… I feel independent and free in my actions …" Participant 6, 9, 2 and 1.
Negative social consequences
In contrast, some of the participants shared experiences of negative social consequences of being multi-role. These narratives are perceived as two sub-categories: perceived gender pressures and pressures resulting from multi-role expectations.
Perceived Gender Pressures
In the modern world and with the evolution of public consciousness, gender role attachment has become less important, especially for women, and factors such as women's desire for social status and their pursuit of academic specializations and professional skills are intertwined. At the same time, gender inequality and sometimes violence against women in the workplace are perceived in various forms. Here are some examples of these statements:
"… If I were not a woman, I would make more progress in my career …" Participant 11.
"Some women flirt and the boss helps them with their work. But I am self-possessed and behave in a serious way, so I always lag behind my other colleagues …" Participant 2.
"…I have worked in a few other jobs and after a while I realized that the environment was not safe at all. I mean my bosses were staring at me with googly eyes, which was really annoying and made me leave my job immediately…" Participant 3.
Pressure from multi-role expectations
Women are required to take on other roles in addition to their job responsibilities, such as raising children and maintaining a family network. Having multiple important roles can lead to role conflict and the resulting pressure. This conflict can be caused or exacerbated by job pressures, inflexible working hours, an increased number of working hours, and lack of support from those around them, unequal sharing of household tasks and caring for a young child or the elderly.
"… I was not an official employee, I would have lost my job if I had gone on maternity leave, so I had to go to work until the last days of my pregnancy …" Participant 3. "… I feel like I am ignoring myself in order to keep going. I ignore my needs for fun, recreation, free time, etc. …" Participant 10.
Negative psychological consequences
Women's dissatisfaction with their status and role has increased as they have become more involved in society. The consequences of this dissatisfaction may take the form of passive responses such as emotional distress and stress. Participants in this study reported the following:
Feelings of jealousy "… sometimes you get jealous because you always see your colleague's life …" Participant 8.
Lack of interest "… I would not have gone on if I had not had to, and I would have let go of that chronic tension …" Participant 12.
Feelings of anger towards others "… some of my female colleague's have not own bank cards, which means they do not have the right to spend their own income. Such women really need to be helped mentally, and I see how badly they are doing…".
Feelings of inadequacy "I am always stressed and I do not feel good enough in this job…" Participant 7.
Feelings of guilt "… When I first put my child in kindergarten and then went to work, I hated myself and wondered, what's the point of teaching so many children when my own child is crying in kindergarten?" Participant 1.
After a brief review of the categories obtained and rereading the interviews, a circular relationship between the categories emerged (Fig. 1). It can be concluded that based on the concepts extracted from the data, the life experiences of the multi-role professional women who participated in this study were influenced by six underlying factors that in some way affected their choice of professional problem-solving strategies. This had a reciprocal effect on the shaping of occupational experiences and the psychological and social consequences of those experiences (Fig. 1). The following examples from participant (9)'s narratives reflect this relationship:
"…As a child, my financial independence was important to my parents … (educational context) … Although it was very difficult, if I went back in time I would choose the same career path again … (freedom of choice) … Anyone who hears my life story cannot believe that a woman can show such perseverance to try to keep her job despite all obstacles … I was very hopeful in those days and also optimistic about the future … My food was prepared earlier than that of our neighbor who was a housewife, and I always had a certain order of doing things … (Personality traits) … there are moments when you would not really expect it, but you have to make a decision right away that is the best choice at that moment … (emotional intelligence) I never thought of not paying much attention to my job because of the low salary. I had a personal purpose for all the extra activities I did … (spiritual intelligence) … I worked around the clock so I could make the most of the opportunities the office gave me to help raise our school's sports teams. We always won and my efforts paid off … There were always people who wanted to throw stones, but I did my job … (Abundance mentality) … My son says that he is proud to have such an active mother … My parents are proud of me too … My husband has always talked about my abilities … (social implications) … It gives me a special sense of pride and self-esteem and one becomes more hopeful to go on and be sure that it was worth choosing this path … (psychological consequences)"
Fig. 1
Main categories, subcategories and subthemes related to Iranian women's work experience
[ad_2]
Originally Appeared Here