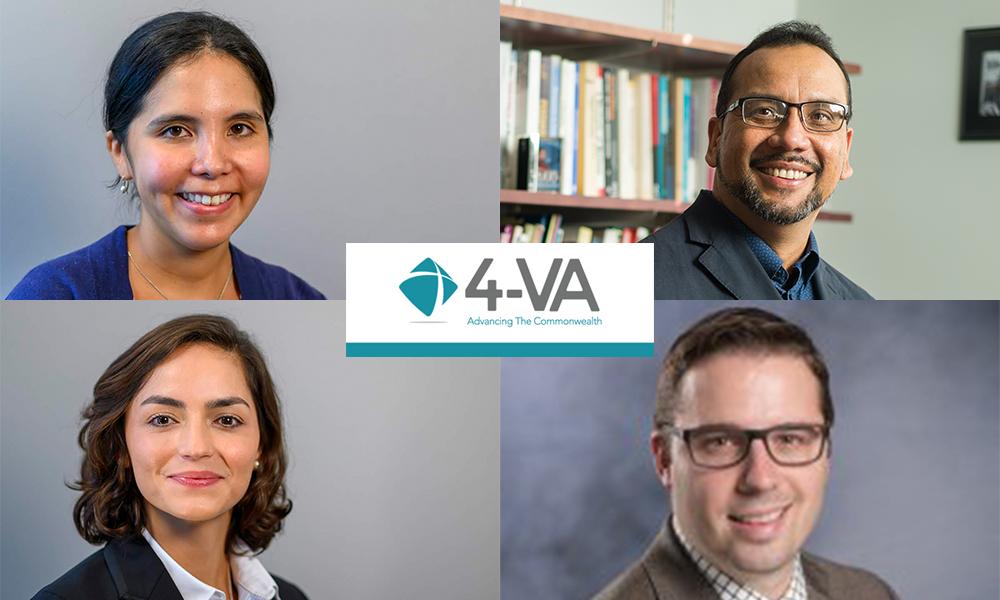 HARRISONBURG, Va. — A team of James Madison University researchers has been awarded a grant to study the impact of COVID-19 on Spanish-speaking communities across Virginia. The research will provide vital information useful for exploring health disparities within Virginia's Latino communities and improving the health of Latino populations. The research will also be used to inform collaborative communication among government agencies, community organizations, and healthcare providers.
A June, 2020, publication of Virginia's Department of Health reported that while Latinos comprise 10% of Virginia's population, they made up 45% of the state's COVID-19 cases, 35% of COVID-related hospitalizations, and 11% of COVID-related deaths. 
"These shocking numbers propelled us to investigate the reasons this population is disproportionately affected by the virus," said Spanish professor Diana Galarreta-Aima, a member of the research team. 
Other members of the research team are Communication Studies professors Carlos Alemán, Andrea Martinez Gonzalez, and Tobias Reynolds-Tylus. Represented are different disciplinary backgrounds, methodological skill sets, and local, national and global research experience. 
The team has already begun collecting survey data from Virginia Latinos regarding perceptions of COVID-19, its vaccines, and access to information on the pandemic. A deeper look into the experiences of Spanish-speakers in the Shenandoah Valley will take place this fall as the researchers work with community partners to conduct qualitative focus group research with area Latinos. Through their research, they hope to identify and include Latino experiences often overlooked in large scale public health research. 
Alemán stated, "Latino populations throughout Virginia, and notably of the Shenandoah Valley, are incredibly diverse in language and literacies, country of origin, residency status, socio-economic status, and other factors. Where Latinos work and live, whether that be urban or rural, also varies greatly in terms of developed community and networks, feelings of inclusion, and access to health care. These many differences affect how Latinos are experiencing the COVID-19 pandemic, the recommended protective actions like mask wearing, social distancing, and vaccinations, and where they access health information." 
"We hope that the results of our research and the partnerships with local organizations help to be better prepared and protect this vulnerable community in the next health crisis," said Galarreta-Aima. 
### 

Media contact: Ginny Cramer, cramervm@jmu.edu
###[ad_2]
Originally Appeared Here