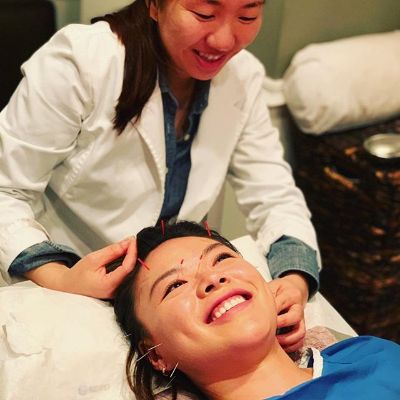 Jochen Chiropractic and Wellness Center, a chiropractic center in Beverly Hills, is providing some of the best health and wellness treatments using chiropractic adjustments Beverly Hills has to offer.
Chiropractic adjustments are carried out by chiropractors by applying pressure to key points along the spine. The adjustments serve to restore the flexibility and original shape of the spine to improve the functioning of the entire body. The experts at Jochen Chiropractic and Wellness Center recommend chiropractic adjustments to patients who want to bounce back from an injury using the body's latent recuperative powers. The chiropractic adjustment is a drug-free, surgery-free method of treatment that has yielded positive results for hundreds of patients who have visited the center.
A review of Dr. Jochen's chiropractic adjustment treatment highlighted on the center's Google My Business page says, "Big fan of Dr. Jochen and his entire staff. I've been going here for a little more than a year for adjustments for upper back/neck pain. The treatments are effective. I always walk out feeling so much better. The massages are great as well! I've felt safe during the pandemic as they follow the COVID safety protocol. Unfortunately, my insurance does not cover chiro work, but if they did I'd be here a lot more frequently."
The clinic also boasts of some of the best treatments using acupuncture Beverly Hills has to offer. Acupuncture aims to holistically heal the body using the teachings of traditional Chinese medicine. The wisdom that has been passed down for ages and has persevered through the march of modern medicine holds a lot of promise for those who are looking for a non-invasive treatment to kickstart their wellness. Patients suffering from issues such as headaches, joint pain, lower back pain, allergies, arthritis, sciatica, depression, and other ailments that the ancient Chinese believed stem from the misalignment of the body's energy, can take advantage of acupuncture.
The center's licensed acupuncturist Jainen Shin talks about the acupuncture treatments offered by the center by saying, "Acupuncture can be a little intimidating in the beginning, especially for those who have a fear of needles. However, the technique is completely safe as it has been practiced for generations and has benefitted countless people throughout history. We take the utmost precautions and follow the highest standards of safety during the procedure. The needles are sterilized for every session and inserted just deep enough to stimulate specific meridian points along the body. These meridian points are where energy collects and disperses. By awakening these points, we aim to restore the flow of the body and bring it back into balance. Even a single session with us will leave you refreshed and ready to take on the challenges of daily life with a renewed vigor. We also utilize additional methods such as cupping to relieve tension in the body for those who need it. So don't hesitate to call our clinic and ask about our acupuncture treatments today."
The clinic also offers chiropractic massage services for those searching online for "Massage Therapy Beverly Hills". Chiropractic massages are a great option for those suffering from sports injuries, lower back pain, neck pain, headaches, or chronic pain conditions like fibromyalgia. Dr. Jochen and his team take their time to quiz the patient on the exact issues that they are facing and then draft a treatment plan specific to every individual. This personalized attention allows them to use specific techniques like deep tissue, trigger point therapy, and other intensive soft-tissue specialties to address the root cause of the symptoms and trigger the body's healing power.
Jochen Chiropractic and Wellness Center offers health and wellness services such as chiropractic, acupuncture, cupping, chiropractic massage, sports therapy, laser therapy, skincare, corporate wellness, kids wellness, pre-surgical treatment, and post-surgical treatment. The clinic is rated at an impressive 4.6 out of 5 from over 40 reviews on its Google My Business page. The clinic can be contacted at the phone number (310) 620-6322.
###
For more information about Jochen Chiropractic & Wellness Center, contact the company here:
Jochen Chiropractic & Wellness Center
Dr. Stephen Jochen, D.C.
310-556-8071
[email protected]
9478 West Olympic Blvd. Penthouse
Beverly Hills, California 90212
###[ad_2]
Originally Appeared Here