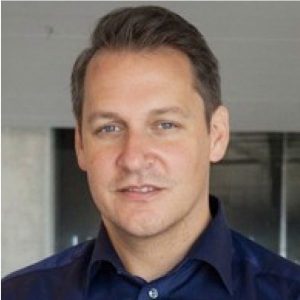 "It's critical that employers recognize that the return to work post-COVID is polarizing the workforce," says Dr. Oliver Harrison. "Some people are excited and many others are very nervous." (Photo: Shutterstock)
Back-to-office planning is at the top of many employers' to-do lists right now, as they put together new policies for a safer workplace or creating best practices for a hybrid working model.
Exciting, isn't it, to finally be able to get out of the house and have some social interaction once again?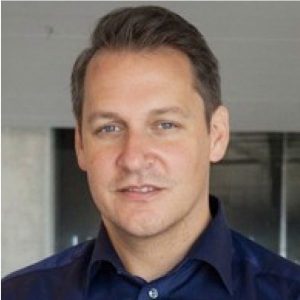 Dr. Oliver Harrison, CEO of Koa Health
Maybe, but that excitement doesn't come without a good dose of anxiety for many workers. A lot has changed in the past year, and it's caused some damage to many individuals'  emotional and mental health that will take time to undo.
Related: Employees are stressed, but they're afraid to admit it
As employers put together the pieces of their workplace strategy, mental health cannot be overlooked. Dr. Oliver Harrison, CEO of Koa Health, recently shared some thoughts with BenefitsPRO on how employers can be more sensitive to employees' mental health and what proactive actions they can take to help them.
What makes you so passionate about the area of digital mental health?
I'm a medical doctor and practiced for six years with postgraduate training in both psychiatry and public health. I founded Koa based on this experience working as a psychiatrist in London. It was clear to me that we were seeing patients in the clinic years too late – when small problems had snowballed into a crisis. It was also clear to me that we had nothing like the supply of clinicians to meet demand. Wait times were routinely six months or more, and tragically we lost people to suicide while they were waiting for care. I became fascinated by the potential for digital technology to solve both challenges–intervening earlier and radically increasing the supply of high-quality care.
I decided to learn technology with the same rigor as medicine, and spent five years in the McKinsey Health Tech practice, working on health data and tech projects around the world, before putting all that theory into practice, building a healthcare system in the Middle East where I spent seven years as Director of Public Health in the United Arab Emirates. Today, I serve on the WHO Roster of Experts for Digital Health, the Expert Panel for implementing the Wellcome Trust's mental health strategy, and the Commercial Board of Guy's and St Thomas' NHS Foundation Trust.
According to Mental Health of America's "Mind the Workplace" study, 83% of employees felt a level of emotional drain from work over the past year. Are you seeing any particular stressors contributing to burnout for employees?
When we look at how we can recognize and prevent burnout in the workplace, we must think about factors outside of work as well. Dealing with a global pandemic, social injustice and typical day-to-day stressors, it would be hard to believe people aren't feeling burnt out!
However, there are actions and processes in the workplace that increase the risk of burnout, including lack of control and inability to influence decisions such as scheduling and workload, lack of social support and work-life balance, just to name a few examples. During this period of remote work, we're walking a fine line of trying to combat that lack of social support and feelings of isolation and the blurring of boundaries between work life and home life.
In this context, employers need to keep an ear to the ground and regularly check in with their teams on how they're feeling, being open to suggestions and feedback on processes, and offering actionable insights and next steps when problems arise. It's critical that employers recognize that the return to work post-COVID is polarizing the workforce; some people are excited and many others are very nervous. In previous pandemics, it was getting back to "normal" that proved to be the riskiest time. Now is the time to prepare.
How can employers recognize signs of burnout? What are a few best practices and tools that organizations can leverage in order to prevent burnout?
The seven most common signs of employee burnout are inability to concentrate, easily upset or angered, recurring sickness, difficulty sleeping, feelings of alienation at work, cynicism towards people and their job, and hopelessness. It's important to ensure that managers and benefits providers are attentive to these signs.
According to Mental Health of America's survey, only 5% of employees strongly feel employers provide a safe environment for those living with a mental illness. In 2021, that number needs to be 100%. Employers must make sure their health benefits and resources are expansive and thoughtful around what your employees need. Are you seeing disengagement and isolation? Allow for time to hold open forums, 1:1 discussions that foster open and honest communication in a safe and effective manner. Noticing increased absenteeism? Encourage employees to take mental health days or schedule no-meeting days to give them some time of uninterrupted productivity.
With the warm months approaching, what's your advice for keeping employees engaged and motivated through continued uncertainty?
First and foremost, as noted earlier, encourage your employees to take time off as needed. While working from home, employees may be more hesitant to take time off, feeling as if they've already received some time back from a lengthy commute or less business travel. But this doesn't mean they don't need time to mentally disconnect. The summer is slowly approaching, and even while still hesitant, it's important that your teams take time to disconnect from work and reconnect with friends and family.
What else can you do? Offer flexible hours, within reason, for employees based on their needs and preferences. Can they start an hour or two earlier in order to preserve some afternoon sun? Can they take a gap of time in the late morning to get outdoors and sign back on later? Everyone's preferences are different, but what we all share is the need for relaxation and distance from work, especially during the pandemic. Taking some time off to regroup and realign can help us perform better than if we're constantly feeling burnt out and in overdrive for the sake of working 40 hours a week.
For those of us who may still be in the office or who may have returned, another important thing to consider for your employees is their environment. Make sure you are providing a comfortable environment that includes comfortable temperatures, hydration options and a reasonable dress code to boost productivity and combat any stress around having a physical presence in the office.
What are some of the biggest misses for organizations when looking to offer their employees resources related to health and wellbeing?
Too often, employers focus on the more obvious signs of burnout, whether that's absenteeism or signs of employees experiencing Zoom fatigue from a day booked with many meetings, which can be recognized by turning off cameras or reduced participation. However, what they aren't doing is looking below the surface and understanding the impact that workplace burnout can have on our daily mental wellbeing outside of the workplace. Because of this, companies often limit their help and resources to work-based solutions –– this can include access to co-working spaces, commuting benefits, career-based tools, etc.
What employers are missing is the chance to provide employees with resources they can use on a Friday night after a long day, or a Sunday morning in preparation for the workweek. Offering apps to support staff with managing stress is an important step in and of itself, but it can also help provide an aggregate picture of how well staff are doing. This is an important complement to those typical 1:1 check-ins and can have a huge impact on employee performance, engagement and their overall mindset. Expert-led webinars or mental health support groups can create a sense of community and understanding for employees well beyond your typical HR resources.
Read more: