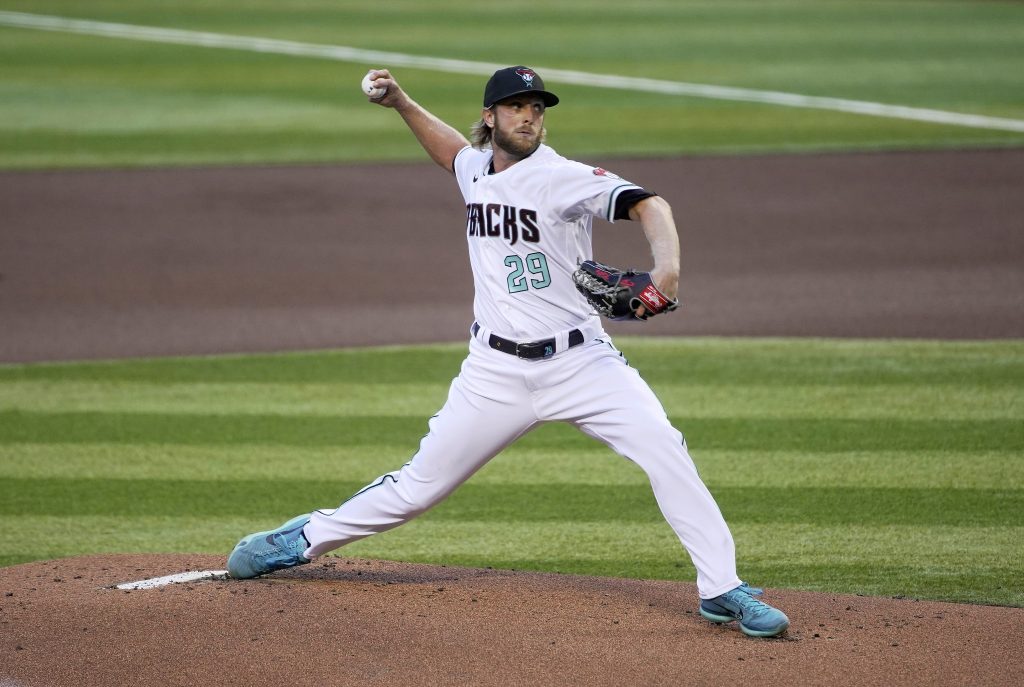 Diamondbacks starter Merrill Kelly has tested positive for COVID-19, per Zach Buchanan of The Athletic. He will now have to go on the IL and quarantine for at least 10 days.
The Diamondbacks have been one of the teams hardest hit by the pandemic, with multiple players going onto the COVID IL since early July. The club currently has the worst record in baseball at 38-80, and the lost of Kelly certainly won't help, as he's been one of the few bright spots for the team during this trying season.
Kelly has logged 142 1/3 innings this year, the seventh-most in all of baseball, with an ERA of 4.30. His strikeout rate is below average at 19.8%, but his walk rate is an excellent 5.5%. All told, he has accrued 2.5 fWAR on the year thus far, good enough for the team lead.
The Snakes have Zac Gallen starting today and then on off-day on Monday. Kelly was in line to start Tuesday's game. So, the club has a couple of days to figure out how to juggle their rotation in his absence. Speculatively speaking, Humberto Castellanos could be an option. He was called up a few days ago and hasn't seen action since. Prior to that, he'd been stretched out and starting in the minors.
###[ad_2]
Originally Appeared Here