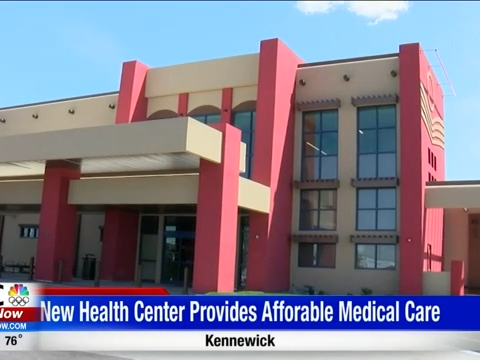 KENNEWICK, WA – The Yakima Farm Workers Clinic has a new location in Kennewick, the Miramar Health Center is now open and provides healthcare to the underserved. 
Their mission is simple, no matter your situation the health center can help you get the care you need. 
"We want everyone to know we are here.. if you are looking for a provider, if you need to see someone.. If you need preventative care, chronic care for diabetes- any other type of conditions you have we're here for you," said Michael Young, Vice President of Operations. 
The clinic was designed to help low income patients get quick, quality and affordable healthcare. The center also offers behavioral health services like on site psychologists, therapy and referrals, along with family dental needs.
Patients will also have access to an onsite pharmacy and laboratory. 
"We're here to serve the underserved- we have the ability to have a payment sliding scale (based on income).. We can see anybody here, whether they have insurance or not," Matt Davy, Director of Regional Operations told NBC Right Now.  
And if you are not covered, but qualify for benefits the center has a full time staff that will help you get signed up. Those working at the clinic say it's a one stop shop with people and staff who care.  
"It really comes down to the farm workers philosophy, that we are a family. I love hearing their stories… where they came from, the trials and tribulations that got them to this point. We're just happy and loving to have them (patients) here," said Keith Goodman a physician at the Miramar Health Center. 
The Miramar Health Center is located at 6351 West Rio Grande Avenue in Kennewick right across the street from the Toyota dealership. If you have any questions feel free to give them a call at (509) 543-9280. 
The health center is open six days a week, and Monday through Friday until 7PM.