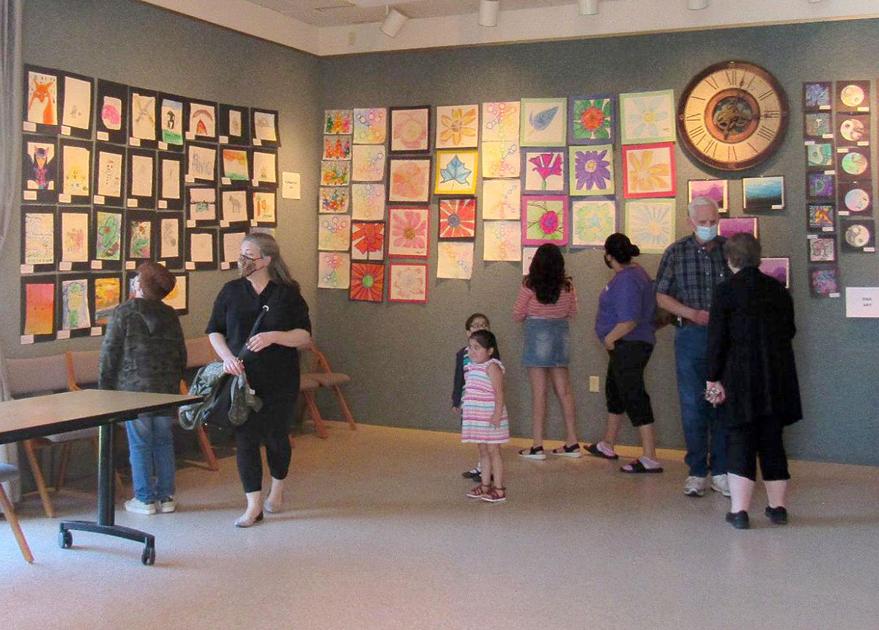 MONTICELLO – Monticello City Council is recognizing Disability Awareness Month alongside Mental Health Awareness Month with a series of community events during the month of May.
Due to COVID-19 restrictions, the city delayed the recognition of Disability Awareness Month, which was traditionally held in March, and honored it along with Mental Health Awareness Month.
The city's recognition for Disability Awareness Month began in 2013 under the direction of Mayor Cathy Gross as ADA / Title VI Coordinator. Therefore, Mayor Gross and ADA / Title VI Coordinator Katherine Tardiff wanted to continue compliance, even though they were aware of the CDC's COVID-19 guidelines.
"One of the easiest ways to make so many of our big events available was to hold them outdoors. But of course, in March and Indiana, you don't always get help from Mother Nature, "Tardiff said. "We thought our chances of holding these events would be much better in May."
In addition to hanging banners in the city center, the city hosted an art display reception, awards and live music events, and a mental health awareness fair to recognize Disability Awareness Month and the Month of mental health awareness.
Artistic reception of the Month of Disability Awareness
Community members submitted art to be judged at an annual art show held through a partnership between the Monticello-Union Township Public Library and the ADA / Title VI office. The city collects art and shows it, but the library houses it.
"Events like this are important because they're inclusive and really that's a lot of what Disability Awareness Month is all about: inclusion," Tardiff said.
The display, held on May 13, featured artwork from Twin Lakes Elementary Schools, High School and High School, as well as the CDC and a local nursing home. High school enrollment was divided into two categories: Adaptive and Defense.
The Adaptive category shows works of art by students with disabilities. Meanwhile, the Advocacy category shows works of art by students who do not have a disability, but who want to contribute to spreading awareness through art.
"Art visualization is to give the community cultural awareness of any skill because you have here a variety of different jobs that draw attention to different skills," said Candace Wells, the library's adult services manager and interim director
The judge was made before the reception, and the judges selected a winner from each category. The winning works can be seen in the library entrance window.
Many of this year's judges said, 'Wow, (the entries) are so good this year and it's so hard to pick a first-place winner in all categories," Tardiff said. "I hope the members of the community really enjoy just seeing how much talent and creativity there is in so many parts of our community. "
The works will be shown until May 28 in the library's program room.
Disability Awareness Month Awards and Music Festival
Community members listened to live music, warmed up S'mores and received awards for their artwork at the May 14 disability awareness event at Altherr Park.
The winners of the art contest are: Carie Buckley (CDC Beginner), Angela Snowberger (CDC Intermediate), Stephanie Bell (CDC Advanced), Morgan Campbell (Roosevelt Middle School), Ethan Clingman (TLHS Adaptive Art), Mia Mrak (TLHS Advocate Art), Sedona Weaver (Senior Division), Elisa Santiago (Meadowlawn), Skylar Gibbs (Eastlawn) and Alexander Burgess (Oaklawn).
The Defender of the Year award was presented to Lori Cheever for her advocacy, service and commitment to people with disabilities.
Cheever is the mayor's administrative assistant and has served on the board of the Aging Board, the Special Olympic Board, the United Way board and the ADA mayor's advisory board.
"I was very surprised because I didn't know I would get it and I've been on the board since its inception, so it really means a lot to me," Cheever said. "I just believe in this board and in everything it has done for the community. I've nominated several people, so getting it is really an honor. "
James Kramer received the Trailblazer of the Year Award for his commitment to improving the lives of people with disabilities.
Kramer, a veteran, is a member of the American Veterans with Disabilities (DAV). He has been a member of the ADA Advisory Board since its inception, even fulfilling the role of chairman of the board for several terms.
After the awards ceremony, guests received a taste of s'mores and live music from Frank Rupe and his students from his guitar school and the Shipp of Fools.
The library will host a mental health fair from May 16-18, May 19 with a "In Your Own Voice" presentation by the National Alliance for Mental Illness (NAMI). It will be in the library's program room.