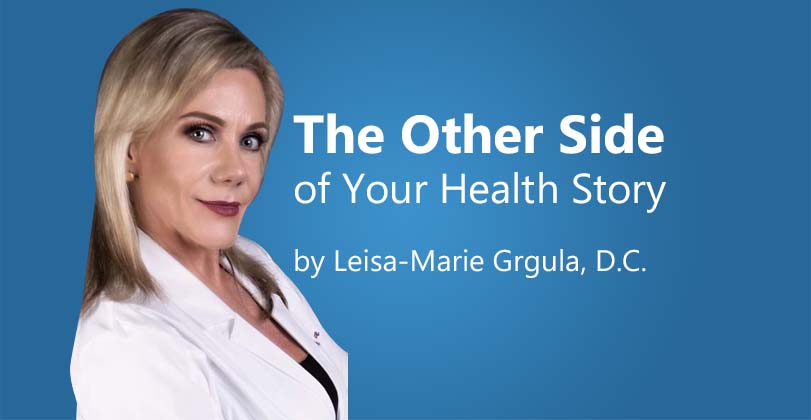 Each week, I consult with potential patients about a second opinion on spine surgery. The possible complications of spine surgery are usually explained to the patient once an appointment is made. Some of these complications or side effects can be fatal and some can affect the patient's quality of life, so they may not be able to continue their daily activities as they had even with the pain prior to surgery.
Of course, not all spine surgery fails, but these patients do not ask for my attention to stop the symptoms that the surgery caused. Those who have had spine surgery and have come out worse, or the same without relieving the pain, are the ones I'm talking about. I share these stories with patients who are considering spine surgery.
The bad results are there, and I think patients have a right to know what I see every day in my office. Like the title of my article, I give them the other side of the story. Options available to them that work every day in my office. In this article, I share an exciting story of Eileen, a 69-year-old woman who made the decision to cancel neck surgery and feels better than in a long time. Now he no longer needs surgery.
Please tell me your condition, what symptoms you had and the chronology of what was done.
He had weakness in his left hand and tingling and numbness in his left arm. It had been since October 2019 and continued. At that time, the pain was about a 7 out of 10. (10 is the worst, 0 is not pain)
In 2019 I went to a pain doctor. He prescribed gabapentin and physiotherapy. I had up to about 1800 mg a day, no relief, so I stopped after a couple of months. Then I did an exam and it showed herniated discs, significant atrophy of some muscles in my left hand. I couldn't close my hand with my left hand.
I had an MRI of my neck and had degenerative joint disease, spondylolisthesis, stenosis and an extruded disc.
In July 2020, I had three epidurals, no relief, so I stopped them. I was not offered anything else.
I then received a needle EMG in January of this year, which showed abnormal neurological activity through the muscles and nerves in my neck.
Is that when you finally saw a spine surgeon?
Yes, and he recommended surgery on March 15th. I read all the risks of surgery as there is a paragraph in the pre-surgical papers he gave me. Some of them include death from anesthesia, blindness, pulmonary embolism, deep vein thrombosis (DVT), spinal cord damage and more. He also reported that he had discussed the goals of the surgery. Pain relief was not one of the goals. If the goal is not to relieve neck pain, why does surgery have these serious risks? He also reported that my radiculopathy had the potential to be irreversible. Just before scheduling the surgery, the doctor asked me if I could live with this condition. I told him no, and that's why he recommended surgery to me.
You chose to get a second opinion of mine, and how did that work?
Once I realized the dangerous risks of surgery and the fact that neck pain may not relieve me, I decided to walk into your office. I would read your article on neck surgery and your protocols made sense to me.
I walked into your office for a first consultation and exam on March 8, and your treatment plan included Cox decompression manipulation (NOT traditional chiropractic), acupuncture, and your other protocols. I started treatment in your office on March 11th. It took me a few weeks for the sniffing and tingling in my left arm to go away. Things were going pretty well, and last Saturday I felt numbness and tingling in my left arm, but not like before I started treatment with you. I feel relieved as time goes on, as most of the time I don't have it. " Right now, it's a 0 out of 10. I canceled the appointment with surgery after two treatments with you.
Are Acupuncture Treatments Painful?
No, it wasn't painful, just some sensitivity at some of the starting points.
Are you happy to cancel the surgery?
Yes! Mostly because I didn't have to risk suffering the dangerous side effects I mentioned earlier.
Would you recommend people who are thinking or already reserved for surgery to go into the protocols I have designed for this?
Absolutely! I can say that the only downside is the number of weekly visits to get relief without surgery.
Eileen's case has been one of the most difficult in my 26 years of practice as a certified Cox decompression manipulation doctor. Again, this is NOT traditional chiropractic, nor is traditional decompression done on a machine. Eileen's results were pretty positive, and I was also able to avoid the long time of post-surgical downtime and rehabilitation. In about 6 weeks, he managed to recover life without pain. If you or someone you know is considering a spine surgery or is already scheduled, call my office first for an appointment.
If you have any questions about my articles, please email me at:
DrLeisa@CaringPainRelief.com
Leisa-Marie Grgula, DC
Chiropractor
Accurate Care Medical Wellness Center
18261 N Pima Rd. Suite 115
Scottsdale, AZ 85255
602-493-2228