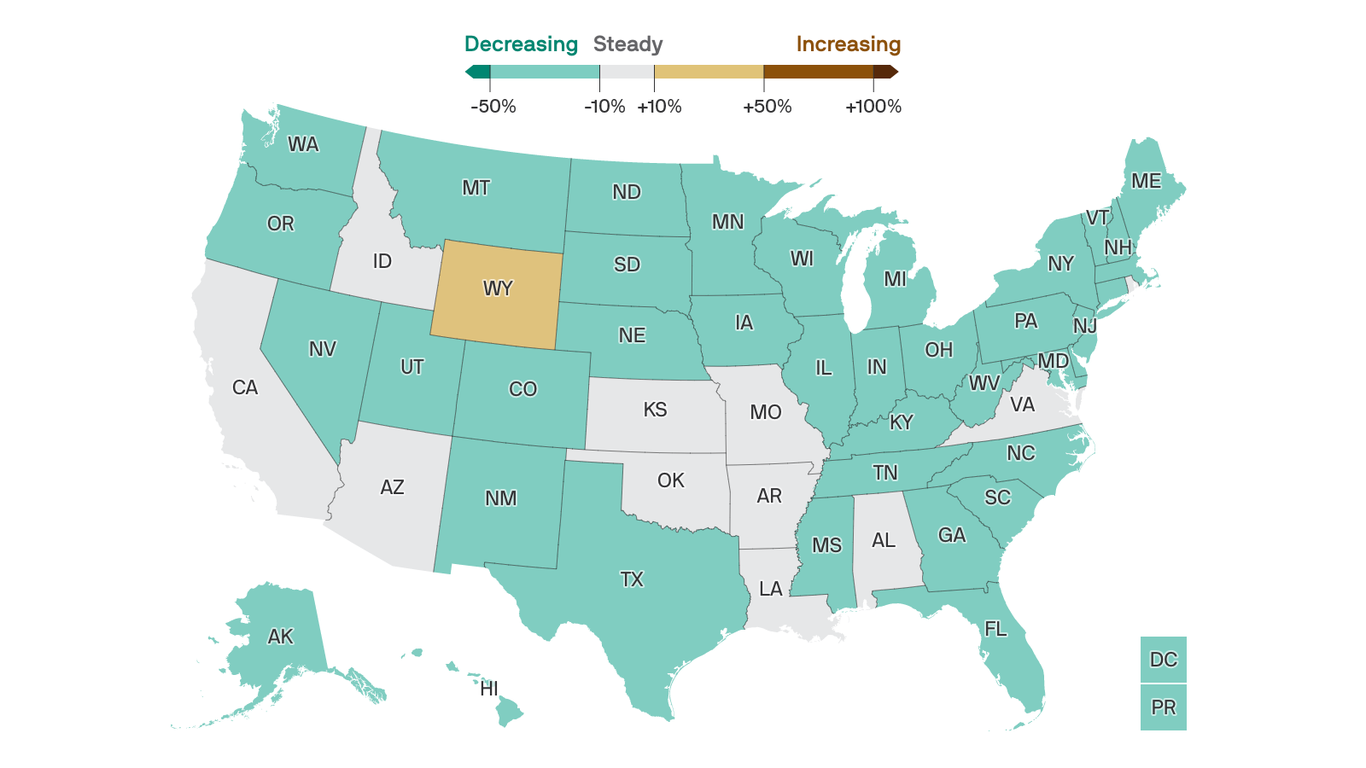 The rate of new coronavirus infections in the U.S. fell nearly 20% last week, the fifth consecutive week of double-digit falls.
The big picture: The push for U.S. vaccination works, and as it continues to expand, the country can safely return to many of its pre-pandemic routines.
By numbers: The United States averaged about 24,000 new cases a day over the past week, a 20% drop from the previous week. Cases have been falling every week since mid-April.
38 states improved over the past week. Only four states saw their outbreaks grow.
This is due to vaccines. Half of American adults are fully vaccinated and approximately 62% of adults have received at least one shot, according to the CDC.
What follows: The pandemic continues to rise abroad and the Biden administration will face growing pressure to export more vaccines now that the virus is so well contained in the US
Each week, Axios monitors the change of new infections in each state. We use an average of seven days to minimize the effects of day-to-day discrepancies on state reports.