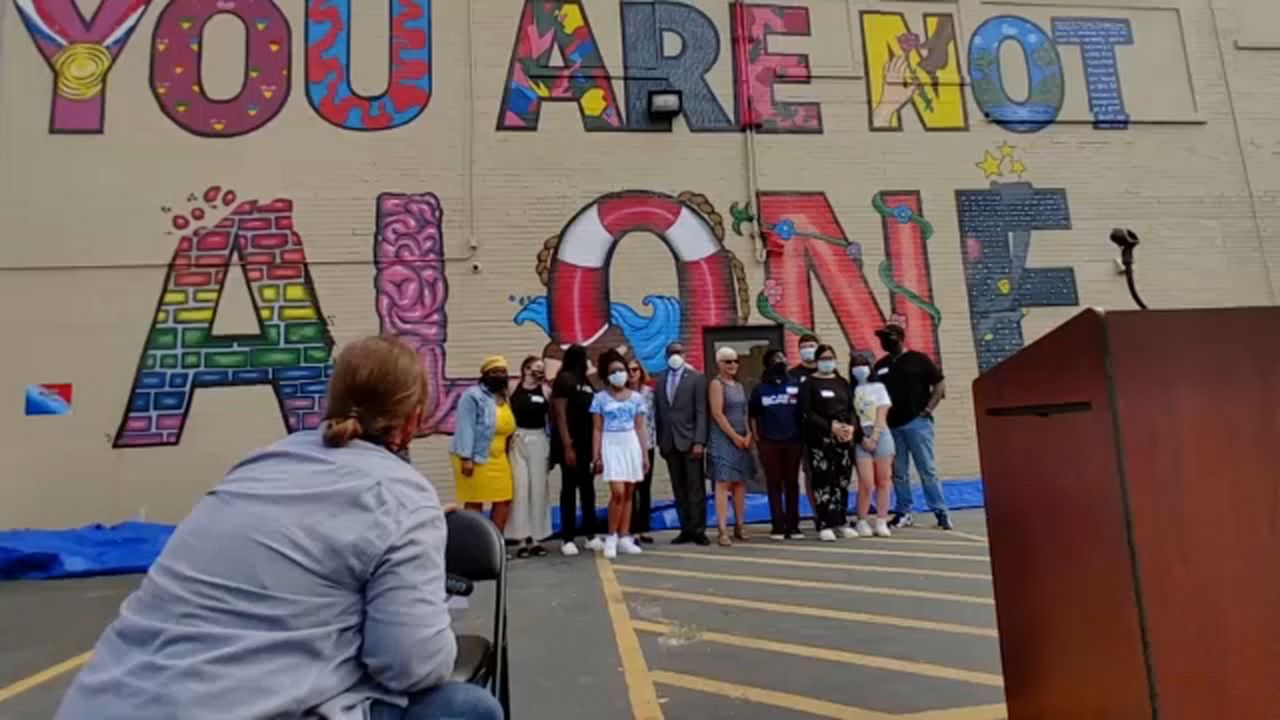 BUFFALO, New York: May is Mental Health Awareness Month, which means it was the perfect time to unveil a mural of hope.
On Friday, the Buffalo Center for Arts & Technology and Horizon Health Services unveiled their new "You Are Not Alone" mural on Bailey Avenue.
Local youth helped design the mural, which is located next to one of Horizon's mental health centers. The hope is that this collaboration will raise community awareness.
Experts say mental health disorders are common in the United States among teens and young adults and 50% of all life-threatening mental illnesses develop at age 14.