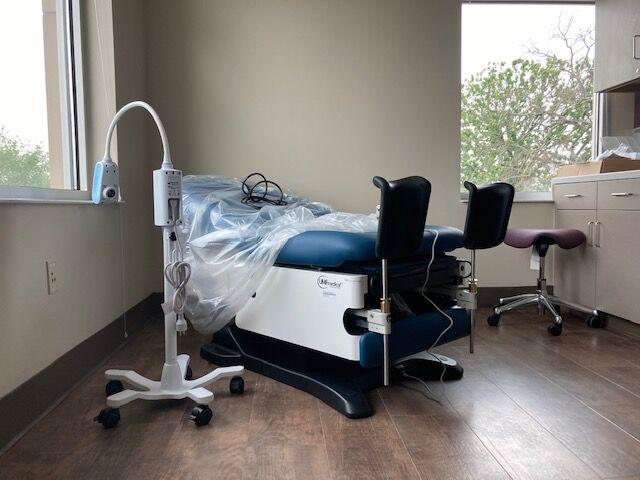 Like many hospitals across the country, workers at the Overton Brooks VA Medical Center in Shreveport have been working around the clock to immunize and sanitize.
"We do want to continue to reach out actively to our veterans and solicit them to reach out to us if they have not been vaccinated," said Dr. Meredith Wooster. Since December, Wooster and her team have administered more than 25 thousand COVID-19 vaccines, to more than 11,000 vets. Not only are these shots are going into the arms of local veterans, but their family members as well. Wooster added, "we had a lot of external services to avoid people coming into the building. We have shifted that back into a more traditional services: pharmacy, lab services things like that."
But the temperatures checks are here to stay. Reaching veterans for even regular check-ups during the pandemic has not been easy for hospital staff, so the VA has taken many of its services on-line through a new telehealth system. This has particularly paid off for veterans dealing with the mental tolls of the pandemic.
Dr. Robin Hogue said, "certainly there are numerous stressors: losing socialization, losing jobs, financial, relationship stressors, the VA is here to help. They don't have to have a diagnosed mental illness to benefit from mental health treatment. I want folks to know that they should reach out and ask for that help."
One thing the hospital did not do was push the pause button in expanding. In the last year the workers completely renovated two floors and added a third onto the Women's Health Building. Dr. Courtney Fitzgerald said, "we're really really excited for this to get open. It's been in the works since 2015 and we have our Women's Health Purple Team moving over here to provide patient aligned care teams to our women veteran's."
With it a PACT or Patient Align Care Team. The new construction inside the women's facility its able to do big things in connecting patients with professionals. "We'll get them plugged into the right place. We welcome it, come here to the new clinic. We're expanding the teams, we got room and the space for ya," added Fitzgerald.
In addition to continued COVID vaccine clinics this month, doctors at the hospital tell me the expansion of women's, mental health, and tele-health services will play also play a key role in helping our Veterans rebound from the pandemic.
For more information on all the programs available at Overton Brooks VA Medical Center, go to https://www.shreveport.va.gov