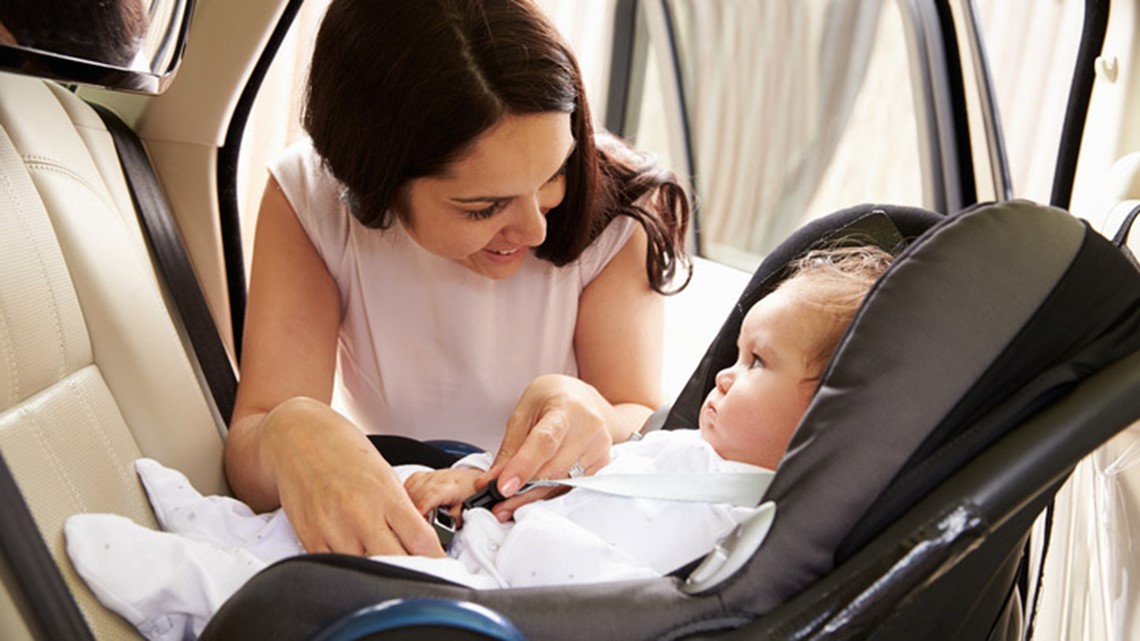 With temperatures hitting the triple digits in Texas, it is advised to keep children as cool as possible while in vehicles.
TEXAS, USA — The Weather Atlas reports average high temperatures in Texas are in the sweltering 86-98°F zone, while the average low temperatures are between 67-76°F. Summer is hot and humid in eastern Texas, while western Texas is hotter.
Being in an insulated vehicle, the temperatures can double and sometimes even triple. Leaving a child in a vehicle l, even for a moment, could cause a negative outcome for the parent and a child.
Parents are having to adjust from having freezing temperatures in Texas in February wearing layers of clothing to wearing tank tops and shorts in order to bear the heat.
A parent of an 11-month-old, Zanae Arnold, said she had to alter her daily routine within the past few weeks because of the increase in temperatures.
"Now I tend to get her situated first so I'll make sure I put everything inside the car before I even get her into the car and then once I get the car running then I let the windows down, get the hot air out, then let the car run a little bit then I put her inside the car." Arnold said.
Reports show an average of 38 children die each year from vehicular heat stroke and numbers have increased every year. Heat stroke occurs when the body temperature reaches 104 degrees Fahrenheit, which is considered lethal. A young child's core body temperature may increase three to five times faster than that of an adult. This can cause permanent injury or death, reports say.
Even after successfully cooling the car for you and your child, what about the irritating and sometimes painful scorching hot seatbelt that touches the child's skin? Turns out there are rubber seat belt covers available for parents to use for their children.
"I noticed my daughter's skin being burnt by the seat belt so I invested in a rubber/plastic seat belt cover to make our rides more comfortable," Arnold said.
The Pregnancy Help Center in San Angelo has classes for new mothers who have questions pertaining to how to deal with children in a hot vehicle, as well as how to deal with children in hot temperatures.
The Texas Children's Health Plan suggests never allowing young children to play in or around parked cars. Also, be sure to keep all doors locked so a young child does not accidentally lock him or herself in a parked vehicle.
###[ad_2]
Originally Appeared Here