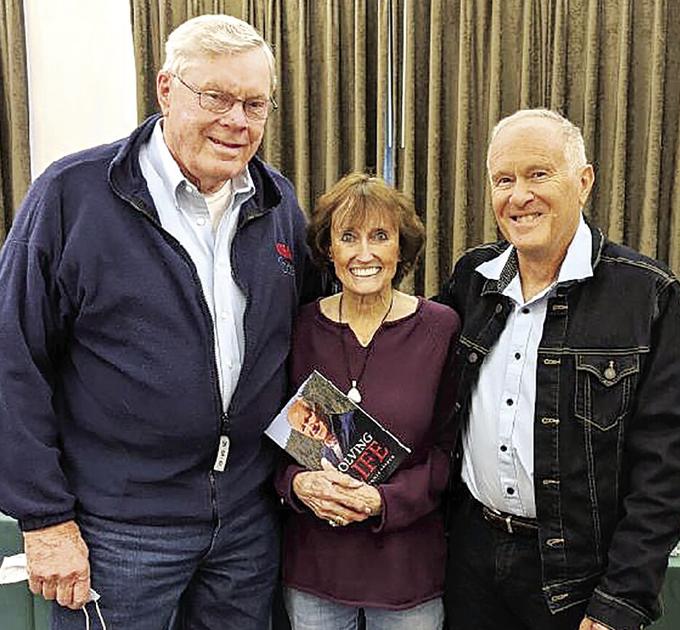 This week's news from Harper Chiropractic is this: we're still busy in the office, virtual consultations are recovering, and we see patients from afar coming to the area to seek treatment. It is a good option, not only for the patient at a distance, but it gives us the opportunity to encourage people to "cleanse their diet", get rid of some inflammatory foods that contribute to pain and get them to increase the your magnesium and vitamin D levels before seeing them for treatment.
This gives them the best chance of getting the most out of the treatment they receive. Just like preparing the soil before planting a garden, it offers you the best chances of a successful harvest.
On Saturday we were busy preparing for the book signing in the afternoon at the Best Western Lodge. We had a really fantastic afternoon and we were thrilled that so many people came out in favor of Dr. Harper's dream. This book was the culmination of a dream I had had since I was ten!
Thank you all for sharing a special afternoon with us! And a special thank you to Augie's, Heather and Tony did a great job in the food, Ronatta for an amazing cake, Stephanie Crockett for her help in achieving such great success, we couldn't have done it without all of them.
During the afternoon, Dennis and I made a surprise announcement that was received with great enthusiasm by the attendees, and we are excited too!
For those who weren't present, I can only say that you have to be attentive and see what happens. We'll probably talk more about it during our next Clinical Class scheduled for Tuesday, May 18, at 6 p.m. at the clinic. Please call to reserve a seat as the number of seats is limited.
Remember that our summer hours will begin just after Memorial Day. Dr. Harper will stop working in the office on Fridays. The usual hours will be Monday from 10 am to 5 pm and Tuesday to Thursday from 9 am to 5 pm. Please call the office to arrange an appointment at 208-476-3158.