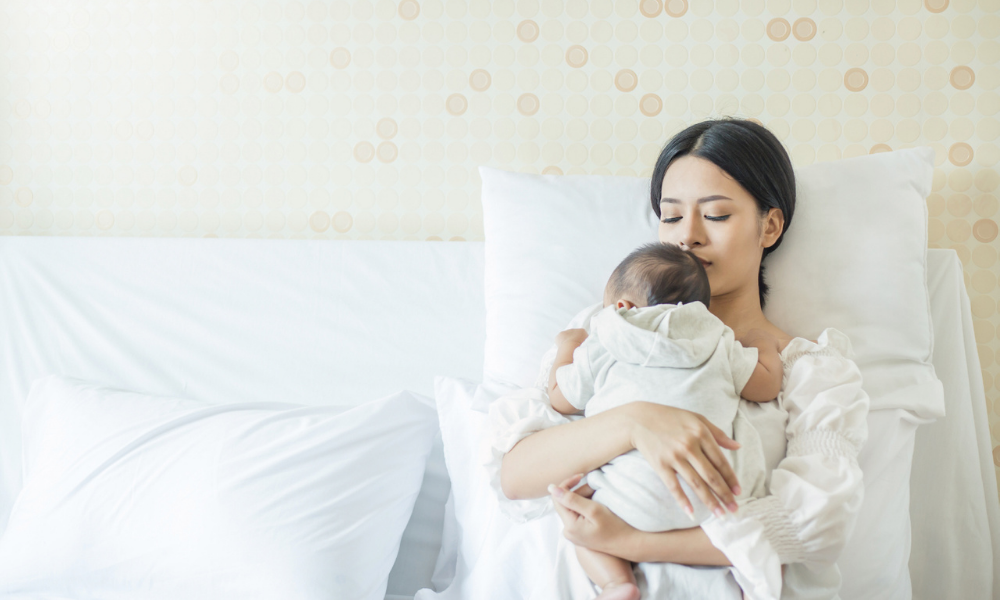 When Covid-19 arrived and struck in an unprecedented way, the world had to adapt quickly and reorganize itself to the circumstances of the pandemic. Globally, new regulations and measures were introduced, laws within countries and staff were realigned
lifestyle changes were reinforced at the individual level, everyone adapts to the new norm: the new way of life, doing business and surviving.
MEDI LIFESTYLE formerly known as IEV Holdings Limited was supplying a range of integrated engineering solutions to support the offshore oil and gas industry ("Business Engineering") predominantly in the Asia Pacific region. By October 2019, the company, which provided postpartum care in Malaysia, had since diversified into the health care, welfare and postpartum care ("Healthcare Business") business.
On November 25, 2020, the company deviated completely from the Engineering business and on November 26, 2020 changed its name to Medi Lifestyle Limited to reflect the company's main focus on the healthcare business. With the goal of being one of the best medical service providers in Asia, the company continually identifies and strategizes growth opportunities for complementary service areas in the aesthetics, wellness and health sectors.
"The Covid-19 pandemic was a key challenge that affected the global economy, as business activities were reduced by blockades, curfews and safe distancing measures implemented by governments to stop the spread of the virus. The group's main operating locations in Malaysia and Singapore were similarly affected by continued rounds of movement restrictions due to the resurgence of Covid-19. Despite these uncertain and disturbing times, we felt that there were still
insurmountable opportunities in Malaysia that we can still explore. As such, we have made the leap forward and successfully achieved remarkable milestones in Malaysia and are on track to become a health and wellness group from all regions in the region. "
Moving forward to 2021/22, there are exciting plans to establish MEDI LIFESTYLE as the premium health and wellness group with Singapore's first postpartum service center to be launched in the last quarter of 2021 in Singapore. This is an important move that is essential for new parents who had emigrated from Malaysia to Singapore and are now unable to return to their internment country.
Demand for postpartum services had experienced a sharp increase as more and more new fathers adapted to postpartum centers to care for mothers and their babies instead of traditional confinement services. This change is also accelerated by Covid-19-related limitations. Prior to the pandemic, Malaysia was the main source of confinement babysitters, however, pandemic and border restrictions have caused new Malaysian parents to struggle with a limited number of local babysitters and some without having to resort to their parents. due to travel restrictions.
The pandemic gave MEDI LIFESTYLE the opportunity to acquire premises that have closed and turn them into postpartum service centers to provide a complete professional suite of postpartum care to both mother and baby in Malaysia.
Nadora, a professional postpartum wellness care center, was launched in Malaysia in 2020 to combine traditional confinement practices and contemporary nursing care, combining the experience of health professionals and wellness specialists to organize a program. of welfare that cares for mothers from the inside out. . By providing peace of mind for mothers to rest and heal after birth, professionals also take good care of babies. In addition, Nadora also offers personalized wellness services, including yoga sessions, baby care consultation, breastfeeding support, and genetic profiling that help mothers on their journey to motherhood, in a holistic approach with ease.
In Malaysia, there will soon be a second center with 50 suites equipped with a nursery, an incubation room, chiropractic and physiotherapy services, which will be operational in the second quarter of 2021. In Singapore, the first postpartum renovation works the center is scheduled to end in the last quarter of 2021.
MEDI LIFESTYLE has also incorporated a wholly owned subsidiary of Back to Life Sdn. Bhd. It will be used as a vehicle to provide services related to alternative medicine, including traditional Chinese medicine, chiropractic, and physiotherapy services.
These services are available at their postpartum centers and also at independent centers. MEDI LIFESTYLE currently has two postpartum centers in Malaysia and one (to be launched) in Singapore, as well as a chiropractic and physiology center in Malaysia.
About MEDIUM LIFESTYLE
Registered with the Catalan Board of SGX-ST since 2011, MEDI LIFESTYLE LIMITED (formerly known as IEV Holdings Limited) had completed in 2020 its transformation of the oil and gas engineering business to the provision of health services and welfare. The group currently has two postpartum care centers in Malaysia and one in Singapore and a chiropractic and physiology center. The Group expects to provide high quality health services in Asia, starting with postpartum care services. The Group is continuously reviewing its plans and strategies for the healthcare sector and is actively seeking business in the field of beauty and wellness services and physiology services.
This content is provided by MEDI LIFESTYLE.
Interested in having your ads on Malaysiakini? Contact your ad team at [email protected] or WhatsApp at +60 17-323 0707 for urgent matters.