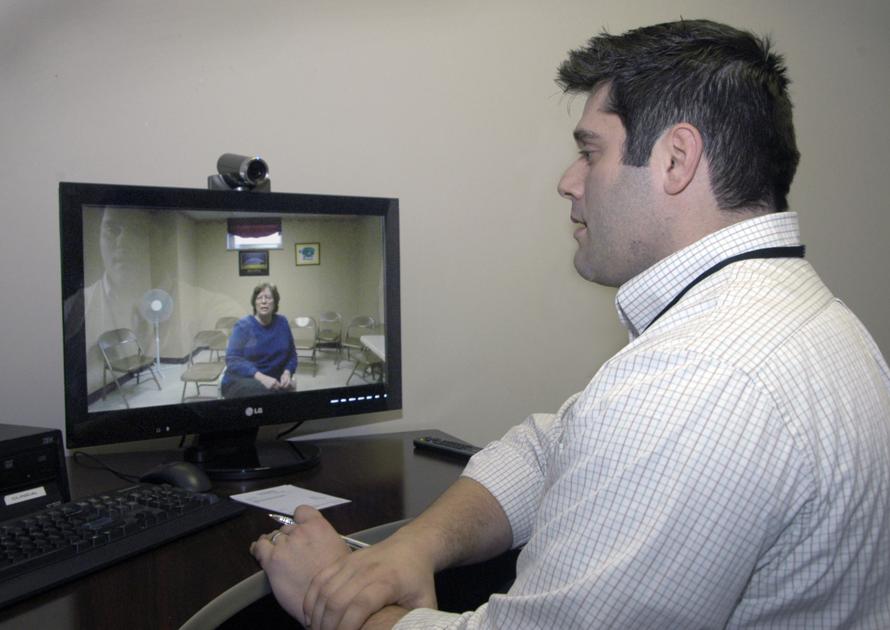 CLARKSBURG, W.Va. (WV News) — The COVID-19 pandemic has exacerbated mental health challenges both nationally and in the state of West Virginia.
Addressing these challenges will require increased access to mental health care and a reduction in the stigma associated with seeking out that care, according to West Virginia mental health professionals.
In addition to dealing with loss and grief amid COVID-19, the pandemic-driven uncertainty and isolation have led to an exacerbation of mental health issues, as well as creating barriers to treatment for those same issues, according to Dr. Jennifer Mills Price, a licensed psychologist for Marshall Health and a member and former president of the West Virginia Psychological Association.
According to the Kaiser Family Foundation, 4 in 10 adults have reported symptoms of anxiety or depressive disorder during the pandemic, compared to 1 in 10 during the period from January to June 2019.
In addition, 36% of adults reported difficulty sleeping, 32% reported difficulty eating, 12% reported increased alcohol consumption or substance abuse, and 12% reported worsening chronic conditions due to worry and stress related to the pandemic, the foundation reported.
Overdose deaths also increased during the pandemic, both nationally and in West Virginia.
The upward trend in overdose deaths predates the pandemic. Drug overdose deaths in West Virginia began to trend upward again in October 2019 after trending downward for two years, but the pace of that increase began to accelerate in April 2020.
Predicted overdose deaths in West Virginia increased from 874 in the 12-month period ending in September 2019 to 1,287 in the 12-month period ending in September 2020, according to provisional CDC data.
"Even before this, certainly the country and West Virginia in particular has been hit hard and suffering from the diseases and the deaths of despair, such as drug overdoses, alcoholism and other complications related to that, and then also of course just overall mental health, suicide, etc.," said Dr. James Berry, chair of the WVU Department of Behavioral Medicine and Psychiatry and director of addiction services at the WVU Medicine Chestnut Ridge Center.
Providers have responded to the pandemic by expanding availability to telehealth services, which were a necessity for providing care during the pandemic and will continue to play a heightened role in expanding access moving forward, according to Berry.
"We knew for years what we were hoping to do … to increase our tele-capabilities. Living in a rural state like West Virginia, you know how hard it is for people to travel and get to appointments … so our long-term plan was to increase teleservices," Berry said. "The pandemic forced us to open up teleservices in ways that we wouldn't have before and in a timeframe we wouldn't have even conceived of before. What we were hoping to do in several years we were able to do in several weeks by fully flipping our treatment model from in-person care to virtual care."
The expanded telehealth services have allowed individuals to continue treatment throughout the pandemic, to augment in-person therapy and has attracted new patients who otherwise would not have accessed care, the providers said.
According to Mills Price, telehealth services are not a good fit for all patients, including children and some individuals with substance use disorder, but others have fully embraced the modality.
Mothers with young children, individuals who lack transportation, those who cannot get away from work long enough to get to an appointment, and young people who have grown up on technology often prefer to receive their care through telehealth, she said.
Getting to this point meant first overcoming several obstacles, however.
Payment barriers were quickly addressed through policy.
There was a learning curve for both patients and practitioners, but many have come to realize the usefulness of the treatment modality. In cases where full participation is possible through telehealth, outcomes have been similar, Berry said.
A lack of access to broadband has been more difficult to address, although some patients have been able to drive to restaurant parking lots or other areas with wifi to connect for appointments, Berry said.
Although a concerted effort to escalate in-person visits is ongoing, a mix of both in-person and virtual care is expected to continue moving forward, he said.
Improved access in the state will also require mental health care providers to build capacity through recruitment of additional professionals.
Addressing stigma will also be imperative.
Although stigma continues, particularly toward substance use disorders, the pandemic has exposed more to the impacts of mental illness and generated a realization that anyone can suffer from mental illness, Berry said.
"I think a lot of people have felt their own sort of disease in ways they haven't before … which opens them up to seeking help and asking for help. I do see that improve. I still think we have a long way to go regarding stigma for mental health, and stigmas for addiction issues, but I think there's a window of opportunity right now as people are experiencing this in ways they haven't experienced it before and seeing it in loved ones in a way they hadn't before."
Staff Writer JoAnn Snoderly can be reached at 304-626-1445, by email at jsnoderly@theet.com or on Twitter at @JoAnnSnoderly.