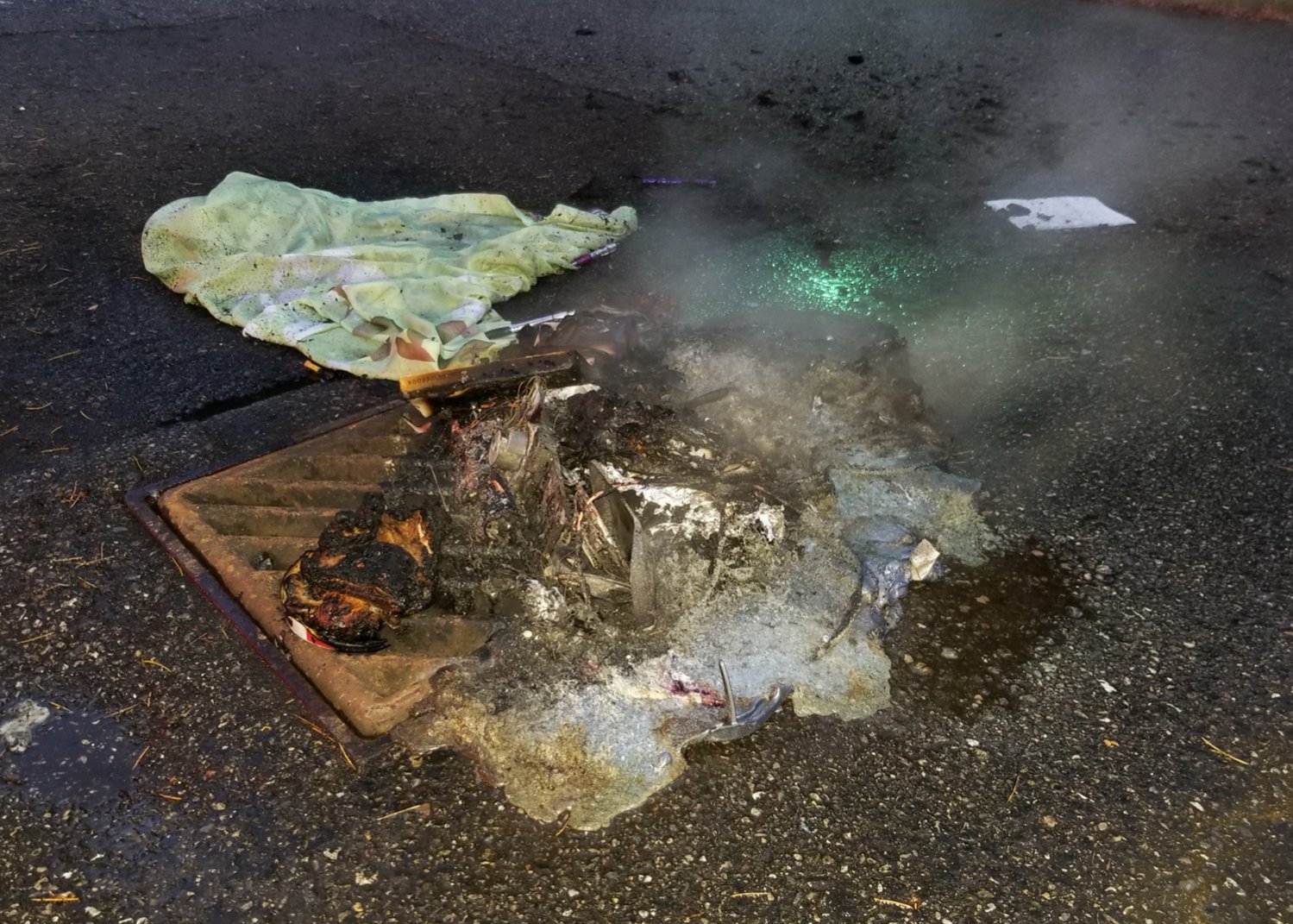 By Danny Stusser
A man was arrested after scattering trash next to a businesses' building and lighting it on fire on Tue., July 6 at approximately 9 p.m.
Sinh Van Luong, 47, of Lacey, told Lacey police that he was attempting to "cook some Kentucky Fried Chicken and pepperoni" when contacted. The fire sat over a water-runoff drain and was about 15 feet from Finnigan Chiropractic's building at 1307 Violet St SE, just south of Lacey Blvd. — a location which is less than a quarter mile east of an actual KFC restaurant.
The reporting party noticed "the smell of burning plastics" from his living room down the street. He approached Luong but Luong refused to look at or speak to him. At that point, the reporting party asked his wife to call 911 to report the fire.
According to the police report, Luong removed his shirt, had thrown it into the fire, and was "drooling."
Luong told a Lacey police officer that he understood that setting the fire was dangerous and admitted that he did not have any water nearby to extinguish the fire if it had gotten out of control.
Luong was booked into the Nisqually jail for reckless burning.
###[ad_2]
Originally Appeared Here