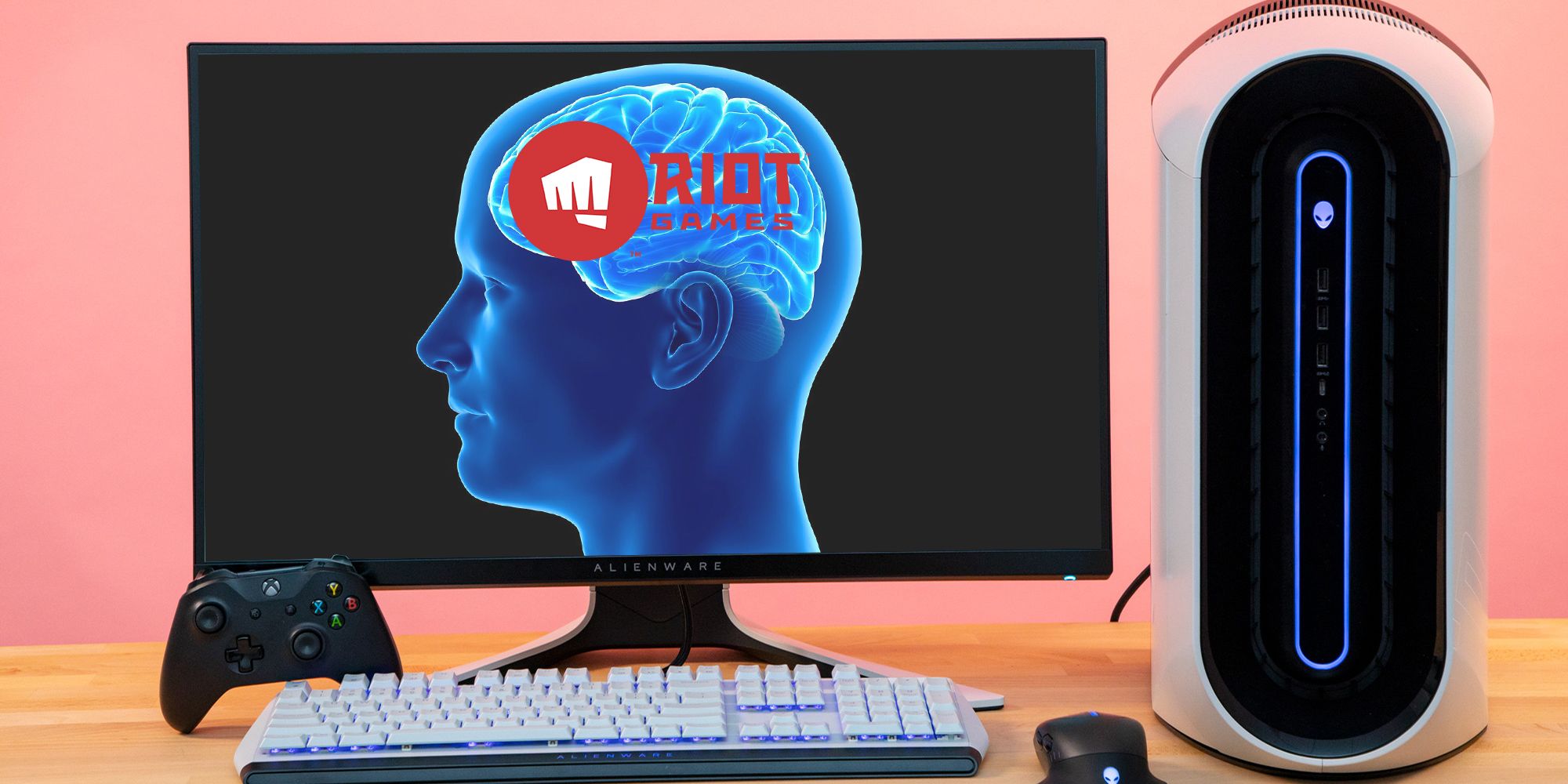 Riot Games partners with Public Good Projects to provide streamers and content creators with resources to address mental health with their audiences.
Riot Games, developer of League of Legends and Valorant, has decided to provide content creators with resources to initiate productive conversations about mental health with their audiences. Riot's titles are some of the most streamed and recorded games on the internet, consistently appearing in the top 10 Twitch games in terms of viewers. Valorant in particular reported 3 million players as of May 2020.
The communities of Riot's games have been the subject of some infamy, particularly League of Legends. It's not uncommon for players of these games to spread hateful language in chat. Though this is unfortunately somewhat expected from the competitive gaming scene at large, Riot has had to alter its practices in order to subdue toxic portions of the community and show that this kind of behavior won't be tolerated. This includes reevaluating the way player reports are handled and even recording Valorant voice chat.
Continue scrolling to keep reading
Click the button below to start this article in quick view.
Related: Valorant Player Smurfing Issues: What Riot Games Can Fix
Now, Riot Games is looking to assist content creators and streamers with discussions on mental health. The company is partnering with The Public Good Projects to provide content creators with free resources to better understand how to effectively discuss the topic. These resources take the form of a free mental health advocacy guide, which includes statistics on, ways to talk about, and advice on mental health issues. All of this is formatted in a way that's meant to be helpful for content creators and caters to their unique perspective.
This could be a good step towards improving mental health awareness in the gaming community, but it may also be a way for Riot to potentially improve its public image. The company has faced scrutiny in recent years due to allegations of sexism and sexual harassment. Many anonymous employees of Riot, former and current, have at some point come forth to describe a perceived patriarchy within the company. Much of this stems from inappropriate jokes in the workplace and male favoritism when it comes to promotions and raises. Riot's CEO was also the subject of a sexual harassment lawsuit in February, filed by his former assistant.
Regardless, Riot's huge game audiences have brought the company to the forefront of platforms like Twitch and YouTube. As Valorant and LoL continue to be updated, streaming activity will likely remain high. This new partnership between Riot Games and The Public Goods Projects will hopefully ensure these streamers can reach their audiences and spread important advice on mental health to thousands of viewers.
Next: League of Legends Player Shares A Wild Pentakill Thanks To Elder Dragon
Source: Riot Games
John Krasinski Responds to Stephen King's A Quiet Place Review
About The Author

Brandon Pero
(41 Articles Published)

Brandon played a video game once and decided to dedicate his entire life to them. This meant joining the industry through editing and writing for a small startup games journalism site and pursuing a four-year degree in Computer Science and Game Development at Drexel University.
If he's not mind-melding with the latest games, he's programming, writing poetry, strummin' his guitar, or watching the Arizona Cardinals fail to win a Super Bowl again.
More From Brandon Pero
[ad_2]
Originally Appeared Here