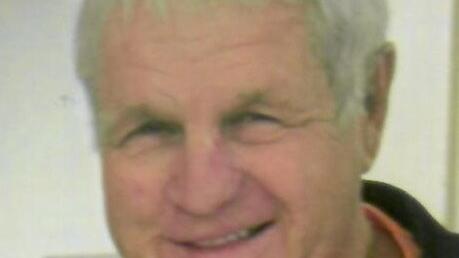 Roger Roland Wakefield, former professional boxer, takes a dive on his last fight.
Roger, age 80, of Park Falls, WI died on Friday July 2, 2021, at his home in the arms of his loving wife, surrounded by family. He was born on June 16, 1941, in Sparta, WI, the son of Roland Garth and Beatrice Augusta (Kewit) Wakefield. On May 11, 1961, he married his high school sweetheart, Barbara Craig. The couple lived in many communities through the years, including La Crosse, WI, Cresco, IA, and Rochester, MN before moving to Park Falls in 2005. Roger was a 1959 graduate of Central High School in La Crosse. He became a professional boxer at the age of 17. After graduation he served in the Wisconsin Army National Guard, boxed for the Army National Boxing Team and also achieved a black belt in Taekwondo. Throughout his career, he was a Life and Health Insurance Broker. Roger was honored with a distinguished service award for his support of the chiropractic profession by Northwestern College of Chiropractic.
He is survived by his wife Barbara of Park Falls, three children: Timothy (Lorelei) Wakefield of Butternut, WI, Kristopher (Shannon) Wakefield of Poynette, WI and Kimberly (David) Gaston of Peoria, IL, ten grandchildren: Beau, Chais, Shane, Sam, Bailey, Josie, Maggie, Kori, Rafael and Havanna, one great-grandson Anderson, his brother Gary (Dawn) Wakefield of Branson, MO, two sister-in-laws Mari Wakefield of La Crosse and Helen Taylor of Sun Prairie, WI and many nieces, nephews, relatives and friends. He was preceded in death by his parents, brother Maurice Wakefield and sister-in-law Carol Klingle.
Roger was a well-known heavy weight boxer in the La Crosse area in the late 50's and 60's. He never met a stranger and was the first to step up to help those in need. Roger was very proud of his family, a father figure to many, was the life of a party and always had great stories to tell. Roger would proudly share stories of his professional boxing career with everyone! See links below.
Celebration of Roger's life will be held in the conference room of Country Inn & Suites by Radisson in La Crosse on August 7th from 1:00pm – 4:00pm.
2110 Rose Street, La Crosse, WI 54603.
Memorials may be sent to the family at: 240 9th Street South Apt. 1, Park Falls, WI 54552
Birch Street Funeral Service in Park Falls is assisting the family.
To plant a tree in memory of Roger Wakefield as a living tribute, please visit Tribute Store.
###[ad_2]
Originally Appeared Here