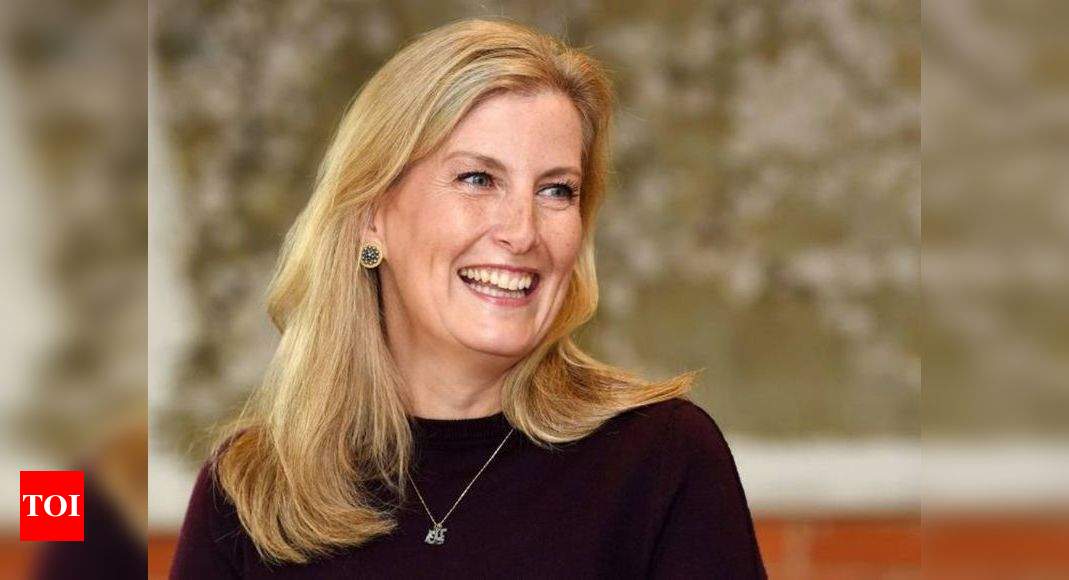 While the British Royal Family is up and about performing their royal duties and attending social events and charities, the recent discussion around women's health issues ranging from menstruation, pregnancy and menopause, initiated by Sophie, the Countess of Wessex has left a pleasant impression on the public.
The Countess, who is married to Prince Edward, youngest son to Queen Elizabeth II and the late Prince Philip, got on a video call with professionals, discussing issues around women's health, as she took over a new patronage this week, Wellbeing of Women who work towards uplifting women.
The Buckingham Palace issued a statement and released the video on their official channels, stating, "Her Royal Highness also shared her own experiences of the menopause and discussed ways to encourage women from ethnically diverse and socially deprived communities to access antenatal care earlier."

Wessex Countess Sophie talks about 'Menstruation, Menopause and Pregnancy'
In the video, Sophie said, "The menstrual cycle, periods, the menopause, having babies… you know, we all talk about having babies, but nobody talks about periods, nobody talks about the menopause, why not?"
"It's something that happens to us 12 times a year. It's something that's incredibly normal, but it's something that is hidden. And I think it's time to say 'Enough, we need to bring this out onto the table and say, let's talk about this'," she went on to add.
The royal highlighted 'three key areas of women's health' i.e. menstruation, menopause, and pregnancy. She demystified the discussion around the health issues that are so crucial to a women's life, From breaking taboos to talking about her own experiences with menopause, she said, "Really we should be celebrating the fact that we don't have to have periods anymore – it should be a liberation, but it feels like a shackle. It's described as something incredibly negative."
Apart from that, the Countess discusses the need to look over and beyond social expectations of a woman. She said, "We've got to be fit, we've got to be clever, we've got to be looking skinny, we've got to look beautiful. We've got to look 25 years old for the rest of our lives."
"But unfortunately our bodies are going, 'That's fine, you can do all of that on the outside as much as you possibly can or afford to, but on the inside, things are a little different," she adds.


Originally Appeared Here