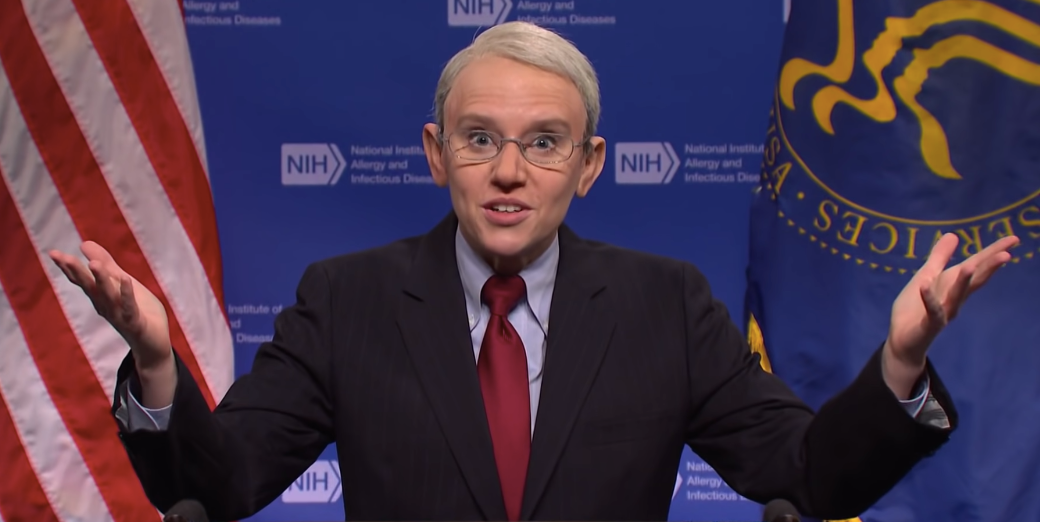 When the Centers for Disease Control and Prevention released a new statement this week stating that people who are fully vaccinated are no longer required to wear masks, it caused some confusion as to whether it was a rule. general or a pattern that would alter depending on the context.
This week's initial Saturday Night Live sketch tried to answer people's questions … and failed miserably. In the afternoon, cast member Kate McKinnon addresses the issue as chief presidential medical adviser, director of the U.S. National Institute of Allergy and Infectious Diseases, and Purell's own "patron." Dr. Anthony Fauci.
"A lot of people had questions," he says about the new rule, "like now" what does that mean? "What the hell are you talking about?" "Is this a trap?" ""
So Fauci of McKinnon recruits a group of CDC medical professionals turned thespians to represent some hypothetical scenarios, in order to help clarify things a bit. The following is a series of short drawings showing the correct safety of masks in common situations and places, such as bars, shops, restaurants with outdoor dining, and airplanes.
However, every sketch derails quickly when everything people have experienced over the past year confuses the key message. For example; the conversation of a businessman and air hostess about public health guidelines ends in both to reveal the degree of fun there is after a year of personal isolation, while two other players debate whether to bring or not masks when they're out … Capitol.
"The real takeaway is that we have to trust each other, so please be honest and respectful," says McKinnon-as-Fauci. "So in short, please everyone get vaccinated and enjoy life without masks."
This content is created and maintained by a third party and imported into this page to help users provide their email addresses. You may be able to find more information about this and similar content on piano.io