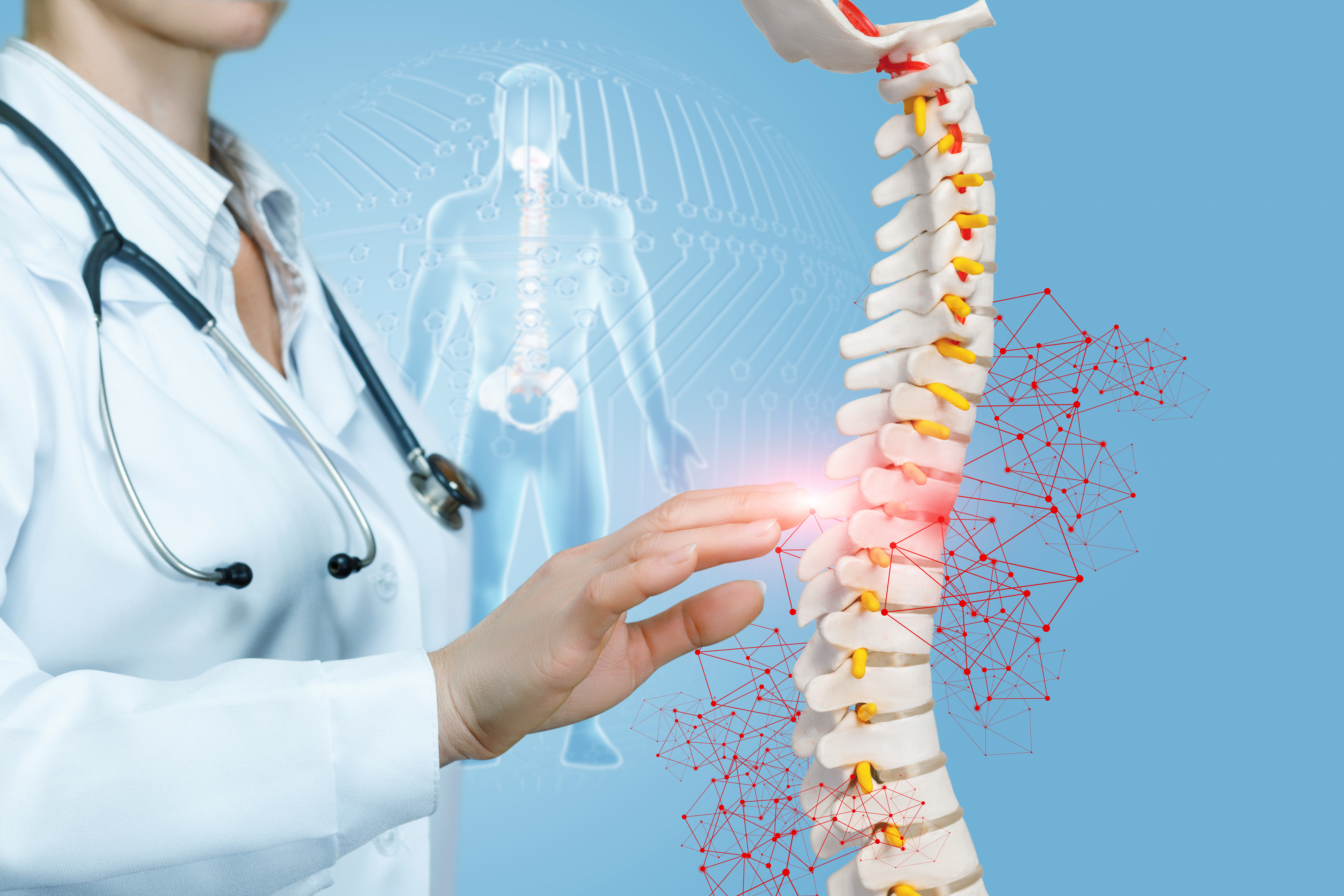 Dr. Dominick Tomasino opened his first practice, Total Health Chiropractic, back in 1996, and it has been going strong ever since. This clinic offers the newest technology and traditional chiropractic care such as adjustments, spinal decompression therapy, massage therapy, and other services to help people feel better. "We want our patients to know that they are not just another number," said Dr. Tomasino when discussing his motivation for opening this office. Dr. Dominick Tomasino never dreamed his small clinic in Chattanooga would one day expand to nine locations.
Born and raised in New York, Dr. Tomasino graduated with a Bachelor's in nutrition and his Doctor of Chiropractic from Life University in Marietta, Georgia, to pursue his passion for health and wellness. After receiving his Doctor of Chiropractic degree, he opened his first private practice in Chattanooga to grow his work to offer Tennesseans non-surgical solutions while helping them on their journey to holistic healing.
Nearly three decades later, Dr. Tomasino and his team have grown Atlas Total Health to one of the region's most trusted providers of advanced integrative medical services and care. Dr. Tomasino' initial practice in Chattanooga was so successful that he now has six clinics in the Chattanooga area, two clinics in North Georgia, and a clinic in Morrow, Georgia.
Today, Dr. Tomasino' nine Atlas Total Health clinics in Chattanooga, North Georgia, and Morrow, Georgia, contribute to the health and wellness of people in those areas. Dr. Tomasino' vision was to create a one-stop shop for meeting every health and wellness need of his patients, from treating car accident injuries to addressing chronic health conditions, controlling weight, and more. The clinic's services cover physical rehab, trigger point injections, weight loss support, auto accident recovery, and help with chronic fatigue, stress, anxiety, and other common conditions affecting the mind and body.
"Our name says it all: We want you to move better, feel better, and achieve total health," Tomasino said. "We are so thankful to our amazing patients for the role they have played in our success promoting health and wellness across the states of Tennessee and Georgia." While actively engaging as CEO of Atlas Total Health, Tomasino continues his quest for total health and wellness through regular treatment, healthy eating, and training.
For over 27 years, Atlas Total Health Chiropractic has provided chiropractic to Southeastern Tennessee and North Georgia. We are here to help our patients live their lives to the fullest potential. Atlas Total Health was founded in 1996. We now have 9 locations to allow you to choose a place that works best for you. We provide:
Prenatal and pediatric chiropractic adjustments.
Personal injury treatment.
Rehabilitative therapy for work injuries.
Let us be your choice for chiropractic care! We are dedicated to making everyone feel better and BE better. We strive to be the best and provide the best care at affordable prices for the best outcomes! We have locations in Dalton, GA, Morrow, Georgia, and East Ridge, Shallowford Rd, Hwy 153 in Hixson, Highway58, and St Elmo. Atlas Total Health Chiropractic believes in treating the whole person instead of just the symptoms of a problem or just an injury. Our professional staff has found that by working with the patent closely to determine a whole-health approach to their care, we can provide them with the most pain relief, even for personal injuries.
Some of the many benefits of using chiropractic services for a personal injury include:
An aligned spine allows the systems of the body to flow without interruption and promote healing.
A reduction in swelling in injured areas because the body is aligned, and suitable physical therapies have been applied.
Reduction or elimination of pain in the neck and back areas from being jolted or impacted during the accident.
Relief from headaches and the accompanying symptoms like nausea.
Chiropractic Restores motion to affected areas of the body.
It helps to reduce overall inflammation in the body without the use of strong medications.
It provides lasting relief without invasive surgery.
Near-instant physical relief for pain in all areas of the body.
Sometimes the pain will persist and cannot be quickly relieved. It's natural to feel worried, sad, or fearful when you are in pain. Here are some suggestions for how to handle persistent pain: 
Focus on improving your day-to-day function rather than completely stopping the pain.
Accept that your pain may not go away and that flare-ups may occur. Talk yourself through these times.
Find out as much as you can about your condition to not fret or worry unnecessarily about the pain.
Enlist the support of family and friends. Let them know what help you need; find ways to stay in touch.
Take steps to prevent or ease depression by any means that work for you, including talking to friends or professionals. 
Don't increase your pain medicines without talking to your doctor or pharmacist first. Increasing your dose may not help your pain and might cause you harm.
Consult a Chiropractor whenever the pain attacks.
One of the best things about receiving chiropractic adjustments is that they are a completely drug-free path to healing the body naturally. The Tennessee chiropractic adjustment doctor will give you benefits that will help to improve problems such as: naturally.
Back pain
Headaches
Bowel regularity
Improved mental clarity.
Ear infections
Neck pain
Many people visit the best chiropractic adjustment in Tennessee, Georgia, because they are in pain, in poor posture, seeking injury prevention or pain relief. They will not only give you a prescription, but they will also educate you on the benefits of the chiropractic adjustment, so you, in turn, can inform others.
It improves joint mobility, function, and health.
It makes tight muscles lose and lose muscles tense and enhances the contractility of the muscle.
Decreases degeneration of the joints and connective tissues.
Decreases the on-­going inflammatory process associated with the subluxations.
Improves circulation taking stagnant blood out and bringing new blood in.
Speeds up the recovery process.
Improves nerve system function and the individual nerve's ability to carry nerve impulses more efficiently.
Media Contact
Company Name: Atlas Total Health
Contact Person: Susan Caulder
Email: Send Email
Phone: 866-668-0108
State: Tennessee
Country: United States
Website: https://totalhealthchiro.com/
###[ad_2]
Originally Appeared Here