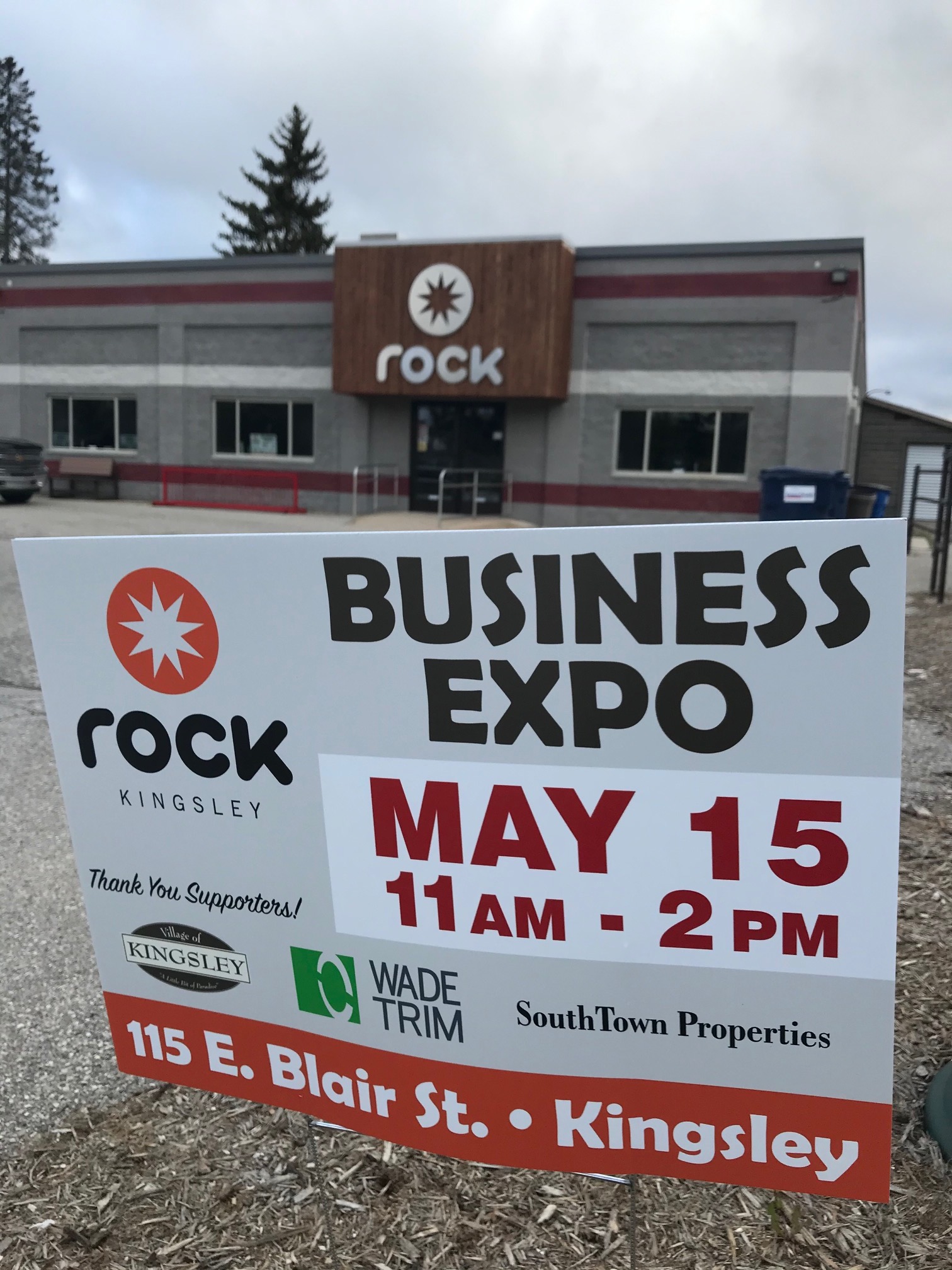 By Beth Milligan | May 14, 2021
On Saturday (May 15), from 11 a.m. to 2 p.m., at The Rock of Kingsley, 115 East Blair Street, there will be a business exhibition featuring companies, nonprofits and Kingsley organizations.
Kingsley Rocks 'first Annual Business Show is a free event for families featuring snack shack shows, giveaways, vendor booths and dealership sales. Among the vendors attending are A. Papano's Pizza, Chickadees Gift Shop, Katy Gorman, Chiropractic, Forest Area Credit Union, GT Sheriff Community Officer, Kingsley DDA, Kingsley Family Vision Care, Kingsley Library, Kingsley Pharmacy & Compound, Kingsley Print Shop, Papa John's, Peacock Move Management, Pitter Patter Preschool & Child Care, Redefined, Sign Gypsies, Stag Dental, TCF Bank, The Rock of Kingsley, Victory Printing & Design, Youthwork Conservation Corp and more.
There will be COVID-19 security protocols, including masks and social distancing.
Comment