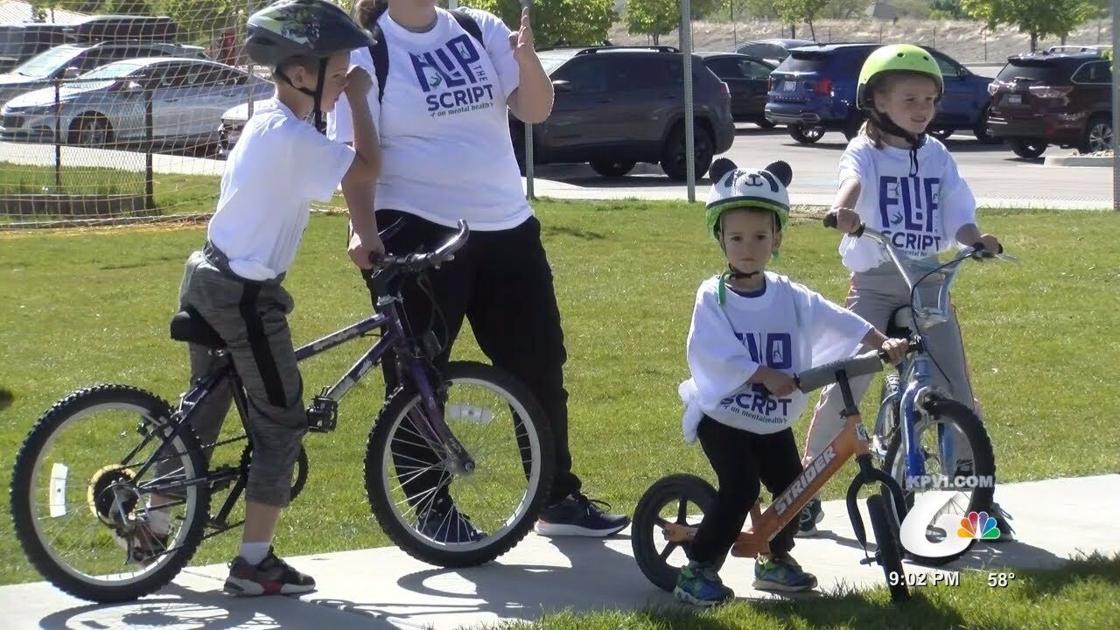 "May is mental health awareness and it's been a long, difficult year for everyone. A lot of isolation. So we want people to feel like they're part of our community," said Kyle Hanson, chair of the health subcommittee. Behavioral Health Board.
He thinks that's what happened: being connected and together.
In the past, they have worked with professionals and schools to identify children who may struggle with their mental health.
This time they wanted to do something for everyone.
"What we've done before is actually training for professionals and working hard with schools to identify children, but this year we wanted to do something for the community," Hanson said. "Something a little different from what we've done in the past."
Hanson said participation was better than expected.
"We had about 180 records," Hanson said. "We're thrilled it's been a good day and we hope people enjoy it."
And it says it all to spread awareness, even to children.
According to Hanson, 20 percent of children ages 3 to 17 will experience a behavioral health challenge.
80% of these children do not receive treatment.
He says the pandemic has affected everyone, from children to adults.
"I think last year has been really stressful. People were isolated," Hanson said. "A lot of our kids had lost their facts. It's exciting this year that they can have these events again."
According to Hanson, isolation is one of the number one causes of suicidal ideation and well-being.
Factors such as sleep, diet and exercise are parts that play into the function of mental health.
"I think there's a lot of talk about medications or any easy answers, but relationships and belonging are the most important part of mental health," Hanson said.
Hanson talks about a lot of people when he says the last year has been tough, but he says it's important to know that we've all lived it together.
"It's been a tough time," Hanson said. "Everyone has had a difficult time. We have all had a traumatic experience and we need to connect and help each other."