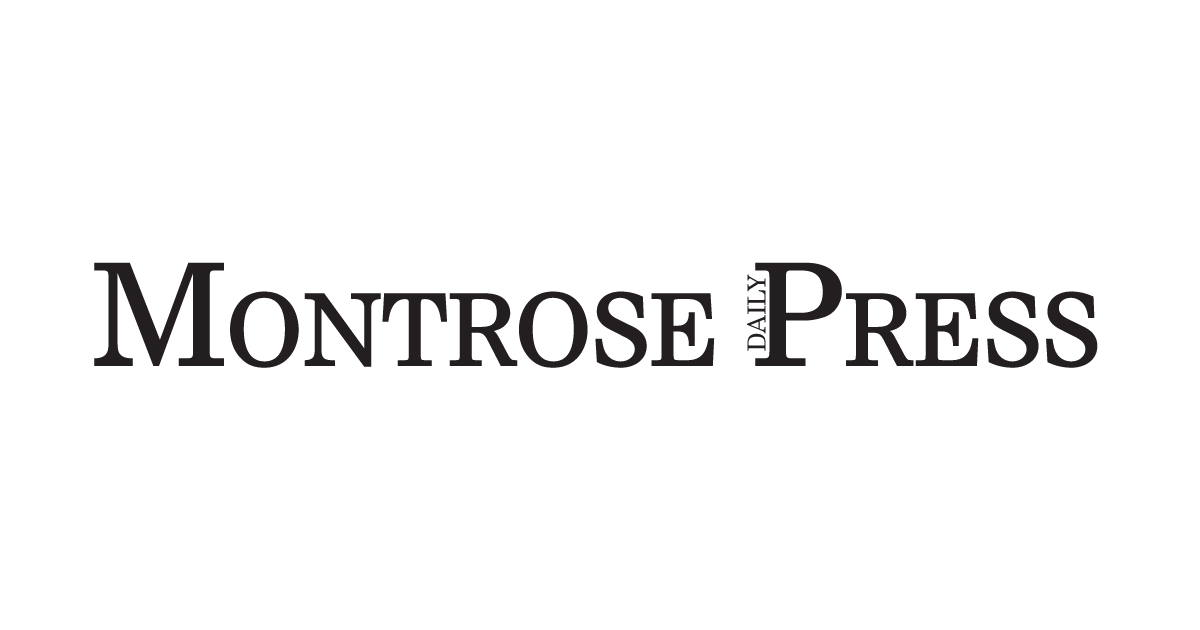 Calling for a necessary service in addition to child care options, Montrose County commissioners on Wednesday approved a permit to allow Daisy Bear Childcare and Preschool to accept more children.
Applicant Annette Munger has been operating a nursery in Olathe since 1986. In 2019 she moved to High Mesa Road and changed her license to one that allows her to see up to nine children.
Munger applied for a special use permit because the current zoning where it is located only allows up to eight children. He applied for a permit that would allow him to care for up to 12 young people, although, for now, the plan is only for nine. Munger needed the permit approval resolution to be able to send it to the state and update his 12-child license.
"Obviously, the county sees the need for these facilities, so the staff definitely supported that," said Tallmadge Richmond, the Montrose County planner. "The planning commission had no concerns. We didn't feel any concern from the public. "
Munger's is one of the few daycare centers in the area that accepts babies, according to its application letter.
It has also achieved a Level 5: Superior rating from Colorado Shines, the quality rating system through the Colorado Office of Early Childhood that oversees and supports early learning programs.
According to Colorado Shines, Level 1-5 qualifications mean that the programs are licensed, in good condition, and meet safety and health standards. In addition, it means that the state regularly reviews programs. Programs ranked between 3 and 5 have demonstrated high quality programs and practices in all areas of review: child safety and health; trained and effective staff; a learning environment that teaches new skills; a program that helps parents become learning partners and has good leadership and business practices.
Munger's top rating impressed Montrose County Commissioner Sue Hansen, who congratulated her on Wednesday ahead of a unanimous vote to approve the change.
"Annette, I'm very proud of you. Annette worked hard to get to level 5, which is not insignificant. … I just wanted to congratulate you and I'm proud of you for doing so, "Hansen said.
"We need more childcare services, so I'm glad you're expanding. You are also one of the only ones who addressed the youngest children that we have such a great need to take care of. "
The development commission had recommended approval so that the requested special use permit does not conflict with land use according to the master plan and will provide a necessary service with minimal negative impact on the surrounding area.
The permit only applies to the specific use and property designated in the application and resolution and is executed with the land. The county planning department must inspect the site to see if approved plans are being met. Permission may be revoked for non-compliance.
'Tim Foster Day' was proclaimed
On Wednesday, commissioners also honored outgoing University of Colorado Mesa President Tim Foster, who is retiring in June.
Hansen and Commissioner Keith Caddy passed a formal resolution proclaiming June 30 as "Tim Foster Day," in recognition of their service, including the way the Grand Junction and Montrose campuses grew.
Caddy, who said that if it hadn't been for CMU, he wouldn't have been able to complete a title, called Tim Foster's Day proclamation a well-deserved recognition of a Western Slope "impeller and agitator".
Foster successfully launched several companies; The proclamation says he served four terms in the State House of Representatives, including a stint as a majority leader. In 1999 he became the executive director of the Colorado Higher Education Commission and the Colorado Department of Higher Education.
The county's proclamation states that Foster defended legislation that gave what was then Mesa State College its own governing council. Foster, who became president of the college in 2004, oversaw his transition to Colorado Mesa University in 2011.
The proclamation praises Foster for bringing CMU to a leading institution with more than 100 curricula; with the prioritization of technical and vocational education at CMU, while increasing the capacity of Western Colorado Community College, and with an increase in enrollment from 5,750 to more than 10,000 students.
Graduation and retention rates increased under Foster, as did athletic teams, and the operating budget tripled, as did campus size, according to the Montrose County proclamation.
Foster prioritized access to higher education in Montrose and other communities and developed partnerships to expand and improve the campus here. Positive changes to CMU increase Montrose and also generate a regional economic impact of more than $ 500 million a year.
Montrose County Manager Ken Norris also honored the honor. He received the associate's degree when CMU was still Mesa State College and said it left him well-prepared to earn his higher degree at CSU.
"I think we all have a debt with Tim Foster and CMU," Norris said.
Katharhynn Heidelberg is the assistant editor and lead writer for the Montrose Daily Press. Follow her on Twitter, @kathMDP.
Katharhynn Heidelberg is the assistant editor and lead writer for the Montrose Daily Press. Follow her on Twitter, @kathMDP.