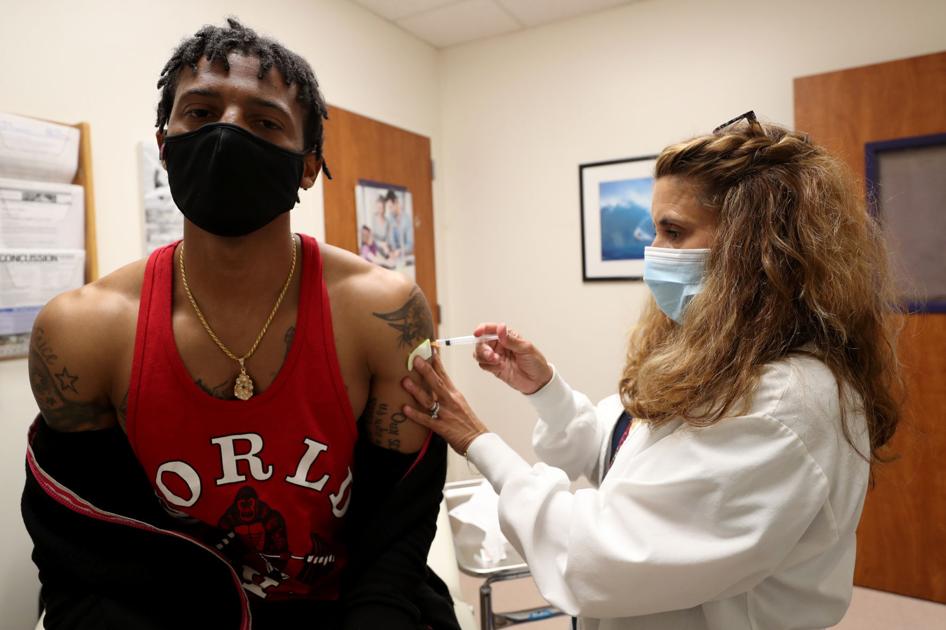 LEAGUE CITY
Health officials Tuesday rescheduled 300 COVID vaccinations planned at Walter Hall Park in League City because too few people had signed up to justify using the hub and the army of volunteers required to keep it going, officials said.
That event illustrates the new state of mass inoculation efforts in a county where not long ago residents were eager, some near desperate, to get on waiting lists. With tens of thousands of vaccinations administered over four months, vaccine doses are beginning to outnumber the people wanting inoculation, Galveston County Local Health Authority Dr. Philip Keiser said.
"We're reaching a point of saturation of people who really want the vaccine," Keiser said. "Now we're moving on to the reluctant, uninformed and hesitant, as well as the people who are just like, 'Hell no, I don't want it."
People who had appointments at the hub Tuesday were rescheduled for another day later this week when the site is expected to be busier, Keiser said.
The lack of demand could mean a change in tactics, Keiser said. Since the second week of March, the Galveston County Health District and the University of Texas Medical Branch have received about 10,000 doses of vaccines weekly.
If demand remains low, they might request fewer doses from the state for next week, officials said. Fewer doses might mean the vaccine hub at Walter Hall Park, which can inoculate up to 4,500 people a day, is used less frequently, and eventually closed altogether.
At the same time work at the hub is slowing, more private providers are beginning to receive and offer vaccines to their customers. Last week, more than two dozen pharmacies across the county received small vaccine shipments, according to state reports. For the first time, more than 30 locations in the county had vaccines.
Among those was the Teen Health Center in Galveston, which operates clinics on public school campuses.
The health center initially requested vaccines to administer to Galveston Independent School District staff and students. But recently, it opened its shots to the public.
The clinics typically only serve people younger than age 21. But the center's leadership decided to waive that rule, said Angie Brown, the executive director.
"Our mission is to strengthen the health and well-being of Galveston's youth," Brown said. "One of the best ways we can do that is to make sure their parents and their grandparents and their teachers and their church leaders and everyone around them is healthy. That's going to protect our students."
The center operates clinics in five Galveston Independent School District schools, and will continue to offer vaccinations to people, and ask for more doses, until there's no demand for them, Brown said.
Smaller local clinics are going to play a bigger role in vaccinations in coming months, Keiser said. Clinics like the centers that are in a "more genuine community setting" might be more trusted, less intimidating and easier to reach than the vaccine hub, Keiser said.
"I think there are a lot of people out there who want it and are just not quite sure," Keiser said. "They're not sure. They're kind of watching. They may or not be tech savvy. They may or may not know how to Google things and find the sites that lead them there.
"We're going to have to adapt both the way we deliver the vaccines and way we're marketing the vaccines."
About 30 percent of Galveston County residents are fully vaccinated, with tens of thousands more expected to receive second doses within a matter of weeks. Keiser estimated about 60 percent of county residents were at least partially vaccinated.
About 70 percent of people in a community need to be vaccinated — and ideally more than 80 percent — to achieve herd immunity, health officials have said.
###[ad_2]
Originally Appeared Here