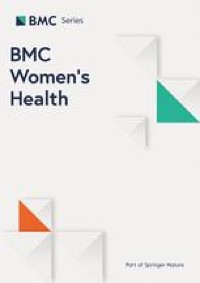 Table 2 presents the main sociodemographic characteristics of the participants. A total of 20 participants were recruited for the semi-guided interviews and 15 for the focus groups. As is often the case in Burkina Faso, almost all of the participants in our study lived with extended family, usually with the parents or brothers of the husband. Almost half of the participants live in polygamous marriages. The vast majority of women who participated in the study never attended school, but most of them were involved in an income-generating activity, such as manufacturing and selling "dolo" (traditional beer) or agriculture. Women who have had more than three children are the most represented in the study.
Table 2 Participants' socio-demographic characteristics
Power structures within households
Most of the participants described good family relationships, both within the couple and among the other members of the household. From the perspective of the husbands, conflicts can arise when a spouse is judged too independent and does not follow the directive of her husband. Such issues did not emerge from the women's perspective.
"[The family relations] go well. Except with one of the women, the last one. She wants to wear the pants; so much so that this year I did not allow her to work with me in the garden. […] Often, she doesn't even inform me, she makes her decisions alone if she wants to do something. This is what makes us not get along. The other women follow my decisions, the last one is the problem." (Husband #1, CSPS B)
Social norms and the status of women often shift the way decisions are made in Burkinabe families. In rural Burkina Faso, social and cultural norms usually ensure that women rely on the authority of their husbands, who are presumed to be the head of the household and held responsible for taking care of all its members. Moreover, it is common for different households to live in a shared yard. Living in a large concession could further limit women's decision-making power, as members of other households could pass judgment on a couple in which the woman makes decisions without her husband's approval.
"So that's why I said that the ones [the women] who can decide are not many. Because in a concession, if you, the woman, you can decide, people say that you grabbed your man there in your hand [the woman commands her husband] […] And if it was like, everyone is at home, then it would be fine. In a common yard […] even if you are going to decide, it would be in secret but not in front of people. […] It creates a lot of problems." (Key-informant, CSPS A)
Although the wife is dependent on the authority of her husband, most of the time she must also refer to her husband's parents, and/or to her husband's older brothers. Because they are older, they often hold a greater power regarding household decisions. When there is a decision to be made, no one should undertake a project without consulting them, not even the husband.
"You are not alone; so, you can't tell the woman to go [to do something] without taking other family members into account. In the family there are people who exceed me in age, we must listen to them too" (Husband #1, CSPS A)
Similarly, when a woman has one or more co-wives, the order of arrival of the wives in the household also affects the decision-making process. The more recently the woman arrived into the household, the less decision-making power she has. The co-wives can sometimes give their point of view on the decision to be taken. However, their husband will not always consider their opinion, particularly if it goes against the decision he makes.
"As I am the third [wife], if the first two [wives] do not find fault, it is not up to me to say something. When we feel that his decision is well-founded, we support him. Otherwise we can tell him what we think even if he will not take into account what women will say". (Women #1, CSPS B)
Women's autonomy in decision-making
The analysis highlighted different decision-making processes regarding everyday life and healthcare seeking within households. Figure 2 provides a representation of these different processes according to the degree of women's participation. Four types of decision-making processes are presented below: information, extended collaboration, permission, and restricted collaboration. It is noteworthy that these processes are not entirely distinct, sometimes they overlap in the decision-making process. Also, each process does not strictly correspond to a particular type of decision, and therefore the categorization should not give the impression of pre-determined scenarios regarding the decision-making process. However, the analysis revealed specificities in the decision-making process regarding access to family planning, therefore, this topic will be discussed in a separate section.
Fig. 2
Continuum of women's decision-making power
Information
In certain circumstances, it is possible to only inform one family member before visiting the health center for childcare, without formally requesting permission to go. Women should ideally inform someone before bringing the child to the hospital, but in the absence of the husband or other members of the household, women can go to the CSPS on their own initiative, thanks to the user fee exemption policy for children under five.
"She can go and treat him [the child], she can say, 'the child was sick, I did not see [the mother of the husband], I did not see the brothers, you too were not there, but I went [to the health center] I was given the medicine, he is taking the medicine'. […] If everyone is there, she asks and she is told to go [to the health center]; if people are not there, she can go and take care [of the child], as it's free there." (Husband #1, CSPS A)
Regarding reproductive healthcare, it is important for women to inform a family member, but only for safety reasons, so as not to worry relatives when they are away and to avoid family conflicts when they return.
"Because when I go out without informing them, they won't know where I went, when I get back, they can fight with me, they won't know I was gone [to the health center], maybe you can have a problem along the way. For that, you have to inform them that you want to go somewhere and then come back." (Woman #2, CSPS A)
For most participants, other household members, and in particular the husband's mother, are notified at the time of delivery but do not intervene in the decision-making process regarding whether or not the women should deliver in a healthcare facility. Rather, it is to inform them so that the woman who gives birth can count on the support of her in-laws at the CSPS.
"My parents are involved in childbirth. Especially my mother because she is the one who accompanies my wife to the maternity unit. She is the one who washes the baby for the first few days and takes care of my wife while waiting for her to regain a little more strength." (Husband #2, CSPS A)
Extended collaboration
When decisions concern all family members, for example when something is to be sold or purchased, decisions are most often made according to a process that could be described as collaboration. Family members get together to discuss and debate the project. For some households, a process of extended collaboration exists, in which women get to participate and give their point of view, but the final decision will be made by the husband, his parents, or older brothers. In this kind of decision-making process, women may be allowed to raise their voice, but from their perspective, it is unclear how much their opinion will be heard.
"It is my husband who decides that we are going to put the children in school, he talks to his brothers, his brothers also say that there is no problem, that he can put them in school. It is the husband who makes the decision for everything and we follow what he said. But if it is a bad decision, we can tell him that it is not good, he can do as he pleases." (Woman #2, CSPS D)
Permission
When the decision to be made concerns women only (for example, if a woman wishes to exercise an income-generating activity or to visit her parents), she must obtain authorization to do so. Most often she will address her husband. Sometimes she will also need to obtain permission from her in-laws; however, the authorization will usually be granted if the project is considered suitable. However, the permission being granted varies greatly according to the husband's opinion of the project the woman wants to undertake.
"If she has to do it [any activity the woman wants to do], her husband decides, but a woman cannot go to an activity if her husband does not know about it. It is her husband who must authorize her to go and do her business. […] But if he sees that the activity can be beneficial for him too, he cannot refuse." (Husband #1, CSPS C)
When a woman is pregnant and feels she needs seek care at a health center as part of her pregnancy, she will usually take the initiative to talk to her husband about it. His authorization will be necessary for her to move forward in seeking healthcare; however, in matters of health, permission is usually granted. This includes decisions concerning access to healthcare for children.
"If the woman is pregnant, she must know it herself, but if she sees that her pregnancy has reached like two or three months, she must come to the hospital but before coming she must speak with her husband. If her husband agrees, he will accompany her to find out how it will go over there. If [the question] is to go to the hospital because of illness, no one can refuse." (Husband #1, CSPS C)
Restricted collaboration
Finally, in other households, when there is a decision to be made that is related to work but affects all family members, such as plans for agriculture work, the husband often organizes a meeting with his parents and his older brothers. Women are not allowed in these meetings and are therefore excluded from the decision-making process. This decision-making process can be defined as restricted collaboration, a phenomenon that was mentioned most often by male participants.
"We have a lot of things we do at home, but if we have to do these things, we need to have a meeting, so everyone is informed. For example, if it is to go and sell something to solve a problem, we have to agree because it is our big brother who makes the decision. If we all agree, he can do it, but if some disagree, we will get along. […] The woman has nothing to do there [in those meetings]. It is the decision of the men in the yard." (Husband #1, CSPS C)
Decision-making process for family planning
Almost unanimously, participants testified that in the case of contraception, the authorization of the husband is still necessary, despite the recently implemented user fee exemption policy for family planning services in the regions of our study. Unlike maternal and child healthcare, women cannot simply inform their husbands before seeking family planning services. A woman is likely to be stigmatized if she uses contraceptive methods without having obtained her husband's agreement, because members of her community would perceive her as a woman who is unfaithful to her husband.
"On the other hand, I think that free healthcare has not really had an impact on decision-making. Despite the fact that it is free, it is always men who decide whether women should do family planning or not. If you made the decision without informing your husband, you are called a disrespectful woman." (Woman #3, focus group at CSPS A)
According to most of the participants, a specificity of family planning decisions is that women's parents-in-laws are often excluded from the decision-making process. Because several misconceptions about family planning are persistent, the family-in-law may forbid or try to dissuade the couple from using contraception, which is why the family-in-law is not included in the discussions regarding family planning. Specifically, the in-laws might fear the risk of infertility for women, or even that women could have extramarital relationships.
"They [women's parents-in-law] don't agree because they think that when you go to do family planning, it's to look for the boys or you don't even want to give birth anymore. That on top of that, if you do family planning […] that can lead you to be sterile, you will no longer give birth. That is why they do not want to accept that their sons' wives go to do family planning." (Woman #2, CSPS A)
Changes in women's decision-making power
According to some of our participants, the introduction of the user fee exemption policy may have changed the way decisions are made within households regarding access to healthcare. Indeed, now that it is provided free of charge, women no longer need formal authorization from their husbands (nor from their in-laws) before seeking healthcare. Rather, they can simply inform them. This perspective came mostly from women participants.
"Now that it is free, whether it is the child or the man who is sick, or the woman who is sick, you only have to inform someone in the yard that you are sick and that you want to go to the hospital, and you come to treat yourself, that's all." (Key-informant, CSPS B)
This change does not apply to everyone. In some households, the decision-making process has remained basically the same. Whether treatment is free or not, women still need their husband's permission before going to a health center. However, the change lies in the fact that the authorization to visit the health center should now always be granted by the husband, thanks to the introduction of the user fee exemption policy. A family's lack of financial resources can no longer be used by husbands as a reason to forbid their wives from seeking reproductive healthcare and family planning services.
"It is always the same thing but as it is health, nobody can object, especially since healthcare is free, you do not ask for money." (Woman #3, focus group discussion at CSPS A)
"Free family planning really has an impact on decision-making. Before, when it was profitable, men hid behind the question of money to justify their refusals to allow their wives to use contraceptive methods, but with free healthcare, they have no more pretext." (Woman #1, focus group discussion at CSPS A)
From the perspective of most of the male participants, the user fee exemption policy did not change the decision-making process, nor did it give more decision-making power to their wives. Most of them mentioned the "permission" process regarding access to healthcare, as if their authorization is always mandatory, whether healthcare is free or not.
"No, free healthcare has had no effect on decision-making. In any case, whether healthcare is free or not, I make the decisions concerning her reproductive health or the health of her children, especially since not all products are covered by free care and that at times I have to pay for certain products." (Husband #2, CSPS A)
###[ad_2]
Originally Appeared Here