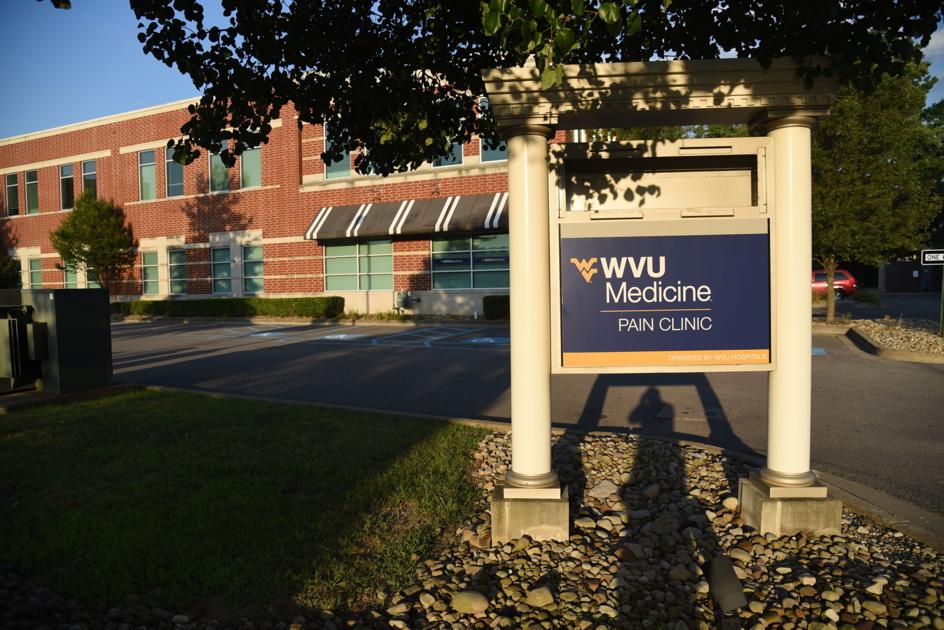 MORGANTOWN — In February 2016, a pair of physicians approached West Virginia University and WVU Medicine leadership with an idea to transform pain management in the region.
The new model would build on novel approaches for treating chronic and acute pain already implemented successfully within the Defense and Veterans Center for Integrated Pain Management program at the Uniformed Services University for Health Sciences.
By then, the state's age-adjusted overdose death rate had been on the rise for more than a decade. It would reach 52 deaths per 100,000 population that year, a 155% increase from the rate of 20.4 per 100,000 in 2006. And it was becoming increasingly clear that prescriptions were fueling opioid addiction and the resultant deaths in the state and across the nation.
"The School of Medicine was being asked to try to come up with solutions for the opioid crisis in West Virginia, and I was interested in broadening pain treatment beyond just doing shots and writing pain medicine prescriptions," said Dr. Richard Vaglienti of the WVU Medicine Center for Integrative Pain Management.
The concept for a holistic and integrative approach to pain management was presented and university leadership bought into it, assigning individuals to assist Vaglienti's team to assess the feasibility of the new approach. Fourteen months later, in May 2017, the proposal became a reality with the roll out of the WVU Medicine Center for Integrative Pain Management in Morgantown.
"At that time (in 2016), primarily (pain management) was interventionally-based and the use of opioids was fairly common. If you tried to do some kind of intervention and it didn't work, the only thing really that was left to do was to consider opioid pain medicine," Vaglienti said. "Since that time, we've moved the use of opioid pain medicine way down on the treatment scale and have included other complementary integrated care treatments to replace it."
Last month, the center was featured in the first of a four-part series of case studies published by the Duke-Margolis Center for Health Policy to highlight successful integrative pain management programs as part of a broader project on these programs funded through the Duke Endowment.
"We're trying to understand how we prevent folks from being exposed to opioids in the first place," said Dr. Trever Lentz, the researcher and physical therapist from Duke University's Department of Orthopedic Surgery who is helping to lead the project. "We know that very commonly one of the initial reasons people are exposed to opioids is as a result of management of a musculoskeletal pain conditions, and so there's a lot of research out there that suggests that nonpharmacological approaches like acupuncture, chiropractic, physical therapy, cognitive behavioral therapies, are really effective for helping to manage people with musculoskeletal pain, but oftentimes they're not used very often. Particularly when you can combine these treatments together, there tends to be a pretty substantial effect on somebody's ability to manage their pain."
That's where the West Virginia University program comes in. Under one roof, the center houses not only board certified pain physicians, but also specialists in exercise physiology, massage therapy, chiropractic, acupuncture, nutritional services and counseling. Addiction medicine services are also available on site for individuals experiencing pain who are on medication-assisted treatment for opioid use disorder, according to Vaglienti.
Patients who come to the facility, whether through a referral from a physician or a self-referral, receive an intake evaluation by a provider and a treatment plan is for the individual. Patients have a case worker who helps them through implementation.
"It's nice from my standpoint as a physician who's practiced pain for quite some time, that we're getting away from seeing individuals as a procedure, but as a whole person who can be managed holistically, because you can't separate your mind from your body and chronic pain significantly affects your mood, how you interact with individuals, the activities you can do, how much enjoyment you can get out of life, what your quality of life is. Now, instead of trying to treat a specific biological problem with an injection, we have a much broader scope of therapy to improve your function," Vaglienti said.
While the integrative approach to care has been well-received by patients, implementing these programs has sometimes been a struggle around the nation. Payers have only recently started to provide payments for these treatment approaches.
"We know these programs are effective, but not all health systems know how to implement them, so we're hoping these case studies can really be a resource in that regard," said Katie Huber, policy analyst in payment and delivery reform at the Duke-Margolis Center for Health Policy and an author of the case study on WVU's program.
The hope is that individuals across the board, from policy makers, to health care systems and to the individual patients, will take note of successes that have come from an integrative pain management approach.
By increasing awareness, the hope is that these programs become available in more areas across the country, expanding access to more people, including in rural areas like West Virginia.
"Our big push has just been trying to make more people aware of integrative pain management programs, integrative approaches to pain management beyond just medical management through opioids, surgery, things like that that people may immediately think about when they think of pain and how to manage pain," Lentz said. "We're trying to improve not only how you organize this type of care, but just that it's actually available and that it is effective."
Staff Writer JoAnn Snoderly can be reached at 304-626-1445, by email at jsnoderly@theet.com or on Twitter at @JoAnnSnoderly.
###[ad_2]
Originally Appeared Here